Found January 02, 2013 on Laker Nation:
Photo courtesy of Harry How, Getty ImagesMost teams in the NBA are fighting to keep their positions in the conference a favorable one, looking ahead come playoff time. The Lakers, meanwhile, are fighting to maintain a .500 record and, as of today, are failing miserably…still.Two weeks ago, these two teams met in Philly and the Lakers won fairly easily, leading by as much as 18 points during the game and winning by 13. But those were significantly different teams than those who played tonight. One factor was Jrue Holiday, who was not activated for play back then. He, along with Evan Turner, made a world of difference for the Sixers. Add two quick guards who can score with the best of them against a porous (Swiss cheese porous) Laker "defense," and the ending writes itself. Another Kobe Bryant 30+ point game didn't help, and the lack of ball movement was detrimental. The ball found hardly any energy tonight, especially from the hands of the team's big men, Dwight Howard and Pau Gasol, both of whom did little offensively to make any impact at all.Now the Lakers are back to where they've been for the majority of the season, a sub-.500 team.HIGH POINTS:Laker Bench – A negative factor in the beginning of the season, the Laker reserves have come through for the team in big ways. Three players managed to play off the bench tonight, led by Jordan Hill. 25 seconds upon entering the game, Hill picked up an offensive rebound and immediately scored. He hit his first four shots and had eight points in the first half, not to mention seven rebounds in just over 11 minutes on the floor. At halftime, Pau Gasol and Dwight Howard had nine rebounds, combined. Hill finished with 10 points on 5-8 from the field (including a handy midrange jumper), and eight rebounds. Based on his hustle on both ends of the floor alone, it's not a mystery why Hill has been chosen over Antawn Jamison lately. As a whole, the Laker bench outscored the Sixers' reserves 30-24.Turnovers – Just seven for the game.LOW POINTS:Defense – Their pattern is starting to become more and more apparent. The Lakers play defense when they have to – like when they fall behind and need to catch up, or their lead is dwindling and they need stops to maintain a comfortable cushion. They have yet to play a game where defense lasted 48 minutes long, and though they've had success overcoming deficits of late, this will not always be the case and tonight was the perfect example. With under two minutes left in the game, Bryant hit a three pointer to reduce the Sixers' lead to two points. They needed at least one more stop and then a basket to get on even footing and put themselves in a greater position to win the game, but in the ensuing Philly possession, Spencer Hawes got the opportunity to score from the same mid-range corner from which he'd done numerous time in this game, and STILL, Pau Gasol did not rotate quickly enough and the Sixers added to their lead. This "play defense when it's necessary" habit that the Lakers have created is a slippery slope and if they continue to be negligent on that side of the floor, victories will become increasingly more elusive.No Energy, No Ball Movement – The Lakers average just over 21 assists per game, and tonight, through three quarters, they handed out just 12 assists, seven of which belonged to Steve Nash and the remaining five dimes a collective of the other seven Lakers who'd gotten playing time by that point. They finished with just 17 assists on 37 made field goals for the game. The Sixers, in contrast, handed out 27 assists on 41 made shots. Note: Kobe Bryant's 36 points on 14-29 from the field was great, if not for the donut under the assist columnBig-less – 18 points on 3-19 from the field, that was the shooting percentage of Dwight Howard and Pau Gasol combined. Howard did have 14 rebounds and five blocks, but 1-7 from the field? Gasol scored 11 points and grabbed nine rebounds, not to mention handed out four assists, but that 2-12 from the field did not help.Downtown Downer – 3-22 from behind the arc.So far, 2013 hasn't been the Lakers' year. Among their list of things to work on, certainly the free throws have improved as have their turnover tendencies, but defense is a huge undertaking of which they all must invest their time and energy in carrying out. Otherwise, that record won't stretch farther than .500.Box ScoreThe post New Year, Same Lakers in Loss to Sixers appeared first on Laker Nation.
Original Story:
http://lakernation.com/new-year-same-...
THE BACKYARD
BEST OF MAXIM
RELATED ARTICLES
The Los Angeles Lakers may have started slow at just 15-15 for the season, but one player says this is the best he's played in a long time. This is probably the best I've played in a while," Kobe Bryant told ESPN after Monday's practice.  "I've had years the last few years where I've felt pretty good but we kept my minutes down so the numbers didn...
Los Angeles Lakers icon Kobe Bryant has never held his tongue for anybody. His recent comments prove that this will not change soon for any reason. Bryant told ESPN that the Lakers are losing their bite because they are old. These sentiments feel especially true when it comes to losses around the holidays. After the Lakers dropped game  the day after Christmas to the Nuggets, Bryant...
Check out what Rick and Joe had to say this week, about Ray Lewis retirement, Giants missing the playoffs, the 49ers on a bye, Kobe Bryant's comments on his team and as always their power rankings and NFL picks. Plus much more c2c 1-2-13c2c 1-2-13 Ray Lewis, NFL Playoffs, Kobe and much more
"They're very spectacular. They're fun to watch. There's no question about it," Bryant said Thursday before going a step further. "They have higher jumpers than Showtime, though." …Bryant deemed the Clippers championship-worthy. "Oh, for sure. They're definitely one of the top contenders," he said, crediting Chris Paul and Blake Griffin. "[Paul] is extremely...
Was Kobe talking about the Lakers or Celtics? After the Lakers 103-99 home loss to the Sixers last night, Kobe Bryant had this to say about his team's performance: We're old as $h!t. What do you want? We just got to figure out how to play when we don't have that energy. We got to change things up a little bit defensively. We got to figure out what we want to do offensively...
The Los Angeles Lakers continue to struggle this season. They lost at home to the Philadelphia 76ers 103-99 on Tuesday night to fall to 15-16 on the season. Asked after the defeat to explain the team's lack of energy, Kobe Bryant blamed the squad's collective age. "Because we're old as …," Bryant said via the Los Angeles Times. "What do you want? We just have to figure...
Tweet As far as athletes being outspoken goes, Kobe Bryant has to be near the top of that list. Following the Lakers 103-99 loss to the Philadelphia 76ers on Tuesday night, Bryant was very frank in his answers about what his team's problem was. ESPN Los Angeles' Dave McMenamin reported the story, quoting Bryant and [...]
Kobe Bryant is self-admittedly having one of his best seasons in a while — he's leading the NBA in scoring at the ripe old age of 34 — but his 15-16 Los Angeles Lakers are having one of their worst. After a 103-99 loss to the Philadelphia 76ers on Tuesday night, a game in which twin towers Pau Gasol and Dwight Howard shot a combined 3-19 from the field, Kobe met with reporters...
On Friday night at Staples Center, the Lakers and Clippers will face off for the second time this season, and Los Angeles' long-time second-tier franchise is in a position to take a 2-0 series lead over its more glorious, more celebrated neighbor. That alone makes the game a must-watch. But it's the fact that the Clippers are poised to compete over and perhaps win the...
It's New Year's Eve, the last day of the year, Where we remember 2012, and stand up and cheer. The Heat may have won, with Bron, Bosh and Wade, In a lockout shortened season, where 66 games were played. But it's a fresh season now, with all kinds of plots, And my poem that I share is the greatest ever written by a lot. Lob City is lobbing, and never losing...
Lakers News

Delivered to your inbox

You'll also receive Yardbarker's daily Top 10, featuring the best sports stories from around the web. Customize your newsletter to get articles on your favorite sports and teams. And the best part? It's free!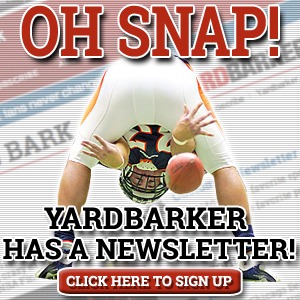 Latest Rumors
Best of Yardbarker

Today's Best Stuff

For Bloggers

Join the Yardbarker Network for more promotion, traffic, and money.

Company Info

Help

What is Yardbarker?

Yardbarker is the largest network of sports blogs and pro athlete blogs on the web. This site is the hub of the Yardbarker Network, where our editors and algorithms curate the best sports content from our network and beyond.