Found October 02, 2012 on Denver Sports Chat:
Denver, CO. We all know the situation in the Western Conference of the National Basketball Association. Because of how the Thunder finished this past June, and what the Lakers have done during the offseason, these two teams are the lopsided favorites to face each other for conference supremacy. It only makes sense too, as Oklahoma City is loaded with young talent all over their roster, and L.A. has acquired a couple of stars at point guard and at center. So it is a forgone conclusion that come next spring, it will be Thunder and the Lakers to battle it out in a best of seven game series to see which squad will move on to the Finals. This may seem like a dreary, no-win proposition for anyone else out west, and quite honestly, it could end up being that way. The NBA is a star driven league, and these two teams have the most stars. So for the Denver Nuggets, what do they have to do to even enter the conversation come May and hopefully June? First things first, so the regular season goal has to be something that they have not been able to do in a long time…..Find a way to finish with a top 4 seed come playoff time next April. Why is ending up with a top 4 seed so important? First of all, it lets everyone across the NBA know that you are a legit team and one that has to be dealt with. For the Nuggets, it is crucial that they accomplish this. Although they have made the playoffs in each of the past nine seasons, they have been bounced out of the post-season in the first round in eight of those years. Why is this? Because they have typically begun the playoffs somewhere in the #5-#8 seed range, which means the Nuggets are beginning the journey on the road. It also means Denver has faced teams that are generally better than they have been, so winning a first round series has only happened once in the last nine years. They truly do have the talent to finish in the top 4 in the west now, and there is absolutely no excuse for them not to. Every single move they made during this offseason was brilliant, from re-signing Andre Miller, to locking up JaVale McGee long-term, to the big trade that landed Andre Iguodala. The Nuggets consolidated their roster, tightened the screws, and got better in the process. Iguodala has every opportunity to flourish in a Denver uniform, and the type of offense that he will be part of should only make him better than he has ever been. This team, which has been put together primarily by Masai Ujiri and Josh Kroenke, is a terrific blend of crazy athleticism and versatile talent. Ty Lawson is on the verge of becoming a perennial all-star, Kenneth Faried is the bull inside, and guys like Danilo Gallinari and Wilson Chandler offer some nice length on the perimeter. When things get a little hairy, Andre Miller can come in off the bench and calm things down with his veteran presence. If there is any team in this conference that can put a serious scare into Oklahoma City and L.A., it's Denver. The Spurs and Mavs are fading away, and the Clippers and Grizzlies are missing some key pieces to be taken seriously. The Nuggets have it all. It's just going to be a question of if they can come together and combine their talents to be a force this season. Denver may very well lose a few games to the Lakers and Thunder during this upcoming regular season. That's okay. What they need to be concerned about is not letting a top 4 seed slip away. This team is too talented from top to bottom to not expect that sort of thing at the end of the regular season. On paper, the Nuggets are the third best team in the conference. It's that simple. They should finish second in the Northwest Division behind Oklahoma City, and win somewhere between 52 and 58 games. Can they even be considered a threat to the top two in the west next spring? Too early and it would be naive to say yes for sure. However, with their talent and hunger heading into this season, it would also be naive to definitely say no. Denver Sports by J Simp
The post Nuggets '12-'13 focus must be top 4 seed appeared first on Denver Sports Chat.
Original Story:
http://feedproxy.google.com/~r/Denver...
THE BACKYARD
BEST OF MAXIM
RELATED ARTICLES
Ty Lawson and the Nuggets continue to discuss a contract extension.
The Denver Nuggets and point guard Ty Lawson are close to finalizing a contract extension that's been hanging over the team and its star point guard for weeks. On Tuesday afternoon, Lawson tweeted, ''It Looks like im going to be a nugget for another 4 yrs..Thanks to the Kronke family, Masai, nuggets fans and everybody 4 believing In me'' The Denver Post reported...
Ty Lawson has signed a four-year, $48 million extension with the Denver Nuggets. The deal eliminates a distraction that's been hanging over the team and its star point guard for weeks. ''It Looks like im going to be a nugget for another 4 yrs..Thanks to the Kronke family, Masai, nuggets fans and everybody 4 believing In me'' Lawson tweeted before the team flew...
Denver Nuggets guard Ty Lawson has agreed to a contract extension, Lawson said via Twitter. The 24-year-old announced to his followers that he'll remain with the team "for another four years" and thanked management for the extension. The deal is worth $48 million, and will begin next season, according to ESPN The Magazine's Chris Broussard. First-round picks...
Categories: BREAKING NEWS NBA NewsDenver Nuggets: There's no denying that the Nuggets will continue to have one of the most dynamic and entertaining offenses in the league and George Karl's teams have always been notorious for their depth and reliance, almost to a fault, on a 12 man rotation. The Nugget's ability to turn the corner will be determined [...](Read more...)
  There was no need for "sources" on this one. Ty Lawson himself broke the news that he will be re-signing with the Denver Nuggets one day before the Wednesday deadline that would have made him a restricted free-agent after the season. The deal is reported to be 4 years/$48 million dollars. In an age The post Ty Lawson Signs 4-Year Contract Extension With Denver Nuggets appeared...
Tweet Fourth year point guard Ty Lawson has agreed to a contract extension with the Denver Nuggets, keeping him from hitting restricted free agency and in a Nuggets uniform for at least the next four years. Lawson himself reported the extension with Yahoo! Sports following up with the details: It Looks like im going to [...]
After eights seasons in the City of Brotherly Love, Andre Iguodala is hoping to give the Denver Nuggets a big boost in 2012-13. It's uncertain, meanwhile, when the new face of the Philadelphia 76ers will be able to take the court. Iguodala faces his former team as Denver visits Philadelphia, which isn't likely to have recently acquired Andrew Bynum available for Wednesday...
5280 Hoops Show: Denver Nuggets Podcast This is the debut episode of the 5280 Hoops Show. Justin and Peter share their opinions as the 2012-13 NBA season is about to get underway. The guys preview the Denver Nuggets season and go around the NBA. Also, perhaps a little bit of foreshadowing, the guys discuss James Harden's possible destinations about an hour before he was traded...
Nuggets News

Delivered to your inbox

You'll also receive Yardbarker's daily Top 10, featuring the best sports stories from around the web. Customize your newsletter to get articles on your favorite sports and teams. And the best part? It's free!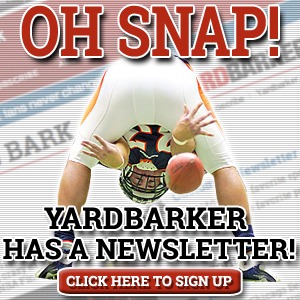 Latest Rumors
Best of Yardbarker

Today's Best Stuff

For Bloggers

Join the Yardbarker Network for more promotion, traffic, and money.

Company Info

Help

What is Yardbarker?

Yardbarker is the largest network of sports blogs and pro athlete blogs on the web. This site is the hub of the Yardbarker Network, where our editors and algorithms curate the best sports content from our network and beyond.