Found January 26, 2014 on isportsweb.com:
Photo credit : cbssports.com             "With the third pick in the 2013 NBA draft, the Washington Wizards select Otto Porter, Small Forward, Georgetown." The Wizards had selected the 6'8 197 pound Big East Player of the year and well liked hometown kid. At the time of the pick there were no objections from Wizards Nation as there was a dearth of small forwards on the roster and Porter seemed to have a low floor meaning that there was low risk in this pick. Through 43 games the notably skinny forward has only played in 21 games and has averaged 1.8 points in those contests. His stats are not the main concern with his play as Porter seems completely out of sync on the floor. In his limited minutes he has chucked up bad shots and seemed incapable of handling the ball. Many knowledgeable basketball analysts and fans know that it is very rare for rookies to produce immediately but Porter's putrid start as a Wizard leaves a plethora of questions to be answered.             Prior to draft day 2013, the popular speculation was that the Wizards were going to select Otto, yet there was nowhere near one- hundred percent certainty. Names like Anthony Bennett and Nerlens Noel were thrown around but there was never much substance to those rumors. Hindsight is no doubt 20-20 and it is extremely early in his career, nonetheless some of the other paths that the Wizards could have taken seem rather appealing right now.             To truly analyze the draft at the time we have to negate the Marcin Gortat signing because at that time there was no way to predict that. Had the Wizards drafted say a Nerlens Noel, they would have their center of the future. Point Guard and center are often regarded as the two most important positions in basketball as a good team usually needs a floor general and an inside presence. Also with a star point guard and floor general for Noel to grow with in John Wall, there is no telling how good Nerlens could have been. Two other possibilities at Center were Pitt big man Steven Adams and Kelly Olynyk, the Canadian out of Gonzaga. Both are loaded with potential as Adams is a serious presence in the post already and Olynyk can stretch the floor in a Dirk Nowitzki reminiscent manner. If the Wizards were intent on nabbing a small forward they could have drafted one of the several promising big men and acquired a small forward through a trade. For the Wizards to draft a player so early yet for that player to not even be in the regular rotation is disappointing. The Wizards clearly thought they were a playoff contender when they acquired Gortat just before the season started so why stunt such an early draft picks development? Looking back, the smart move for the Wizards would have been trading down and acquiring a big man either later in the first round or another player who would have the opportunity to develop.             Obviously anyone who writes off "Otto-Matic" Porter this early in his career is rather quick to render their decision. Many players take a while to develop and Porter  has also missed quite a few games with injuries which clearly could not aid his development. Porter has NBA height and plenty of room to add pounds, and has always been a plus defender. Otto has the potential to be a quality NBA player but as of right now he seems like merely a role player. I hope he becomes everything the Wizards want him to become but it is always fun to wonder "what if?"
Original Story:
http://feedproxy.google.com/~r/isport...
THE BACKYARD
BEST OF MAXIM
RELATED ARTICLES
The After Party: Where we channel all of your Wizards post-game essentials into one massive data over-filled post. Locker room interviews, choice excerpts from the game captured off of a TV screen by way of Vine (we like to call them VINElights), and a selection of delectable in-game tweets finger-picked from #WizardsTwitter. Jazz 104 — […]The post The Wizards After Party: A...
The After Party: Where we channel all of your Wizards post-game essentials into one massive data over-filled post. Locker room interviews, choice excerpts from the game captured off of a TV screen by way of Vine (we like to call them VINElights), and a selection of delectable in-game tweets finger-picked from #WizardsTwitter. Wizards 101 — […]The post The Wizards After Party...
At the same time Bradley Beal earned what he called "my number one accomplishment," John Wall received what he believes is the latest slight for a former No. 1 overall pick who is likely to earn his first all-star appearance this week. In an awkward moment for the Washington Wizards last week, USA Basketball announced Beal was among the 28 players invited to the U.S. men's...
At almost every NBA arenas sells nachos with a cheese cup but I'm surprised that this is the first time that any NBA fan decided to chug one. Check out the below Washington Wizards fan who took to drinking a $2 cup of nacho cheese and survive to tell the tale: *** Wizards fan chugs nacho cheese cup [For The Win] Wizards fans image courtesy of Getty Images
As you might figure, NBA player sign plenty of autographs and some have gotten interesting requests over the years for their signage. Recently, Sarah Kogod of the Washington Post asked a couple of Wizards players about their strange autograph requests and the ultimate winner came from starting center Marcin Gortat: "The craziest thing I had to sign. You really wanna know?" he...
The Washington Wizards defeated the Phoenix Suns on Friday night by the score of 101-95. The win moved the Wizards back to .500 at 21-21, third in the Southeast Division.  Small forward Martell Webster did not play because of the flu and is questionable for tonight's game against the Utah Jazz.J. Michael,  Wizards insider for CSN Washington, tweeted the following on Webster...
The scorekeepers weren't doing the Washington Wizards or Bradley Beal any favors Friday night at US Airways Center. Adhering to a 30-minute limit instilled by the team's medical staff as Beal recovers from a stress injury in his right leg, the officials' uncertainty about Beal's time on the floor against the Suns had the Wizards' coaching staff clearly agitated. But it...
Bradley Beal was money down the stretch as the Wizards beat the Suns in Phoenix, 101-95 on Friday night. The win gets Washington off to a good start on their four game west coast swing. Beal, who finished with 17 points, six rebounds and six assists, was clutch in the final two minutes with the game on the line. The sophomore shooting guard broke a 93-all tie with a trey at the 2...
John Wall, seen here during a Wizards home game, is using his USA snub as motivation to get better (courtesy of CBS Sports) Last week, 28 names were announced as players considered for the USA Basketball's national teams to be used in both the 2014 World Cup and the 2016 Olympics and the Washington Wizards did have a representative; but it's not who you think. Former 3rd overall...
  Photo Credit: NBA.com Holding the opponent to 32% shooting in the first quarter wasn't enough. Gaining a 13-point second quarter lead wasn't enough. Neutralizing Utah's starting five most of the game wasn't enough. The Utah Jazz (15-29) used a 52-18 bench scoring advantage to get a home win against the Wizards Saturday night. Utah hadn't played since last Tuesday (losing...
Photo Credit: NBA.com Washington commenced a four-game road trip Friday night in Phoenix, against a surprisingly good, surprisingly deep Suns' team. Phoenix is coming off a 24-point home win over the Indiana Pacers (yes, the Pacers). The Suns would finish their five-game home stand Friday night, going 3-1 to this point. Phoenix would go without point guard Eric Bledsoe (sprained...
Wizards News

Delivered to your inbox

You'll also receive Yardbarker's daily Top 10, featuring the best sports stories from around the web. Customize your newsletter to get articles on your favorite sports and teams. And the best part? It's free!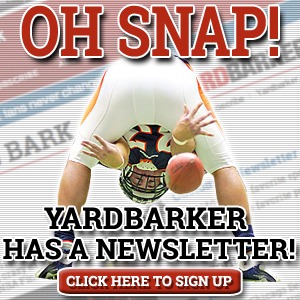 Latest Rumors
Best of Yardbarker

Today's Best Stuff

For Bloggers

Join the Yardbarker Network for more promotion, traffic, and money.

Company Info

Help

What is Yardbarker?

Yardbarker is the largest network of sports blogs and pro athlete blogs on the web. This site is the hub of the Yardbarker Network, where our editors and algorithms curate the best sports content from our network and beyond.