Posted February 08, 2013 on AP on Fox
PLAYERS:
Chauncey Billups
,
Chris Paul
,
Blake Griffin
,
Ray Allen
,
Chris Bosh
,
Dwyane Wade
,
Jamal Crawford
,
Caron Butler
,
Pat Riley
,
LeBron James
,
Erik Spoelstra
,
Chris Andersen
,
Vinny Del Negro
TEAMS:
Miami Heat
,
Los Angeles Clippers
,
Los Angeles Lakers
The Los Angeles Clippers are getting healthier. The Miami Heat are fighting the flu. Chauncey Billups, Chris Paul and Blake Griffin returned to the Clippers' lineup on Friday night, when the Pacific Division leaders visited the reigning NBA champion Heat - who were without Ray Allen and Chris Bosh, both sidelined by an illness that has been going around the team. Miami did have Dwyane Wade in the lineup, after he wasn't feeling well earlier Friday and missed the team's morning shootaround. ''We're trying to get our team back together,'' Clippers coach Vinny Del Negro said. ''Right now it's just about trying to manage through the injuries, trying to see if we can become whole as we move through this long road trip.'' Del Negro said he would manage the minutes of those players who are coming back from injuries, a list that also includes Jamal Crawford, who has been bothered by a sore right shoulder. Billups has appeared in only ...
Original Story:
http://msn.foxsports.com/nba/story/cl...
THE BACKYARD
BEST OF MAXIM
RELATED ARTICLES
It would be really easy to make a joke here about the Clippers stinking. But they're actually good this year, so instead we're going to make a joke about how Avon is something that our moms sell each other over lunch when they're not having Tupperware parties. Anyway, Chris Paul is now at the celebrity star basketball player level where he gets to have his own perfume — er...
Chris Paul has teamed up with AVON as the face of a new men's fragrance, Untouchable. According to the beauty brand, "the new scent will capture the thrill of hitting the court when the crowd is going wild, sinking the game-winning shot and bringing home victory." Chris Paul describes the scent comparing it to his competitive nature: "The drive to win is what gets me out...
The five starters who walked on the court Friday night in Miami were a welcome sight for the Clippers. The game was not. It will take some time for Chris Paul, Chauncey Billups and Blake Griffin to get their legs under them and find a rhythm as a unit. Right now, they're as rusty as an old tire iron. But the good news is that they're all back, and so is reserve guard Jamal...
Blake Griffin blasted Chandler Parsons right in the groin in the handshake like, and Parsons called him out. "Seriously dude?" Parsons tweeted, attaching an eight-second, slow-motion video of Griffin's left hand smacking the Houston Rockets swingman in the testicles as they passed each other in the postgame handshake like. The Clippers star quickly responded. ...
Funny? Sure, but this is why no one takes the Knicks seriously as contenders. When you are losing the game, you might want to focus on what you need to make a comeback, not silly shenanigans. Not a big deal, but tells you a little bit about the mind set of the Knicks. Are they happy to be just good in regular season or are they going to be real killers when the post season starts...
Videos featuring Blake Griffin typically involve posterizing opponents or entertaining commercials, but on Wednesday night Griffin showcased yet another talent he possesses — impressions. After the Clippers defeated the Magic on Wednesday night, Griffin opted for an unconventional approach to postgame interviews and entertained reporters with his best Harry Caray impression....
J.R. Smith clowns Chris Paul's halftime interview by attacking him with a towel during Sunday's matinee game:
Chris Paul and the Clippers didn't let a 111-89 loss to the Heat stop them from enjoying the Miami night life on Friday night. Dwyane Wade showed CP3 and teammates a good time at Room Service and Club Play where they partied with Kevin Hart and celebrated DJ Clue's birthday.     Dwyane Wade's Miami Heat red McLaren:
Knicks 88 Clippers 102 Boxscore Today the Knicks had a chance to make statement to the world and to all Knicks fans. This was not their day. The New York Knicks could not stop Chris Paul, Jamal Crawford and the relentless offense of the LA Clippers. The Clipps held down the Knicks, despite Carmelo Anthony's 42 points and 8 rebounds. The Clippers beat the Knicks 102-88. Things...
The colossal snow storm that is currently wreaking havoc on the northeast part of the country has forced the New York Knicks to stay overnight in Minnesota on Friday. The Knicks are stuck in town after playing the Timberwolves earlier in the evening.The original plan was for the Knicks to fly back to the Big Apple after the game, but those plans were scrapped due to a weather-related...
The New York Knicks and Los Angeles Clippers could be battling fatigue as much as each other Sunday. Both teams were unable to get out of town immediately after their previous games because of the massive storm in the Northeast ahead of this matchup at Madison Square Garden. New York (32-16) stayed in Minnesota after a 100-94 victory Friday and Los Angeles (35-17) remained in Miami...
NBA News

Delivered to your inbox

You'll also receive Yardbarker's daily Top 10, featuring the best sports stories from around the web. Customize your newsletter to get articles on your favorite sports and teams. And the best part? It's free!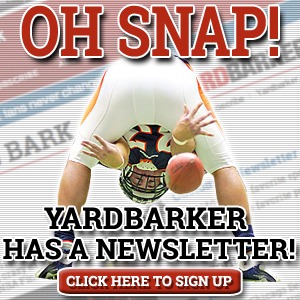 Latest Rumors
Best of Yardbarker

Today's Best Stuff

For Bloggers

Join the Yardbarker Network for more promotion, traffic, and money.

Company Info

Help

What is Yardbarker?

Yardbarker is the largest network of sports blogs and pro athlete blogs on the web. This site is the hub of the Yardbarker Network, where our editors and algorithms curate the best sports content from our network and beyond.