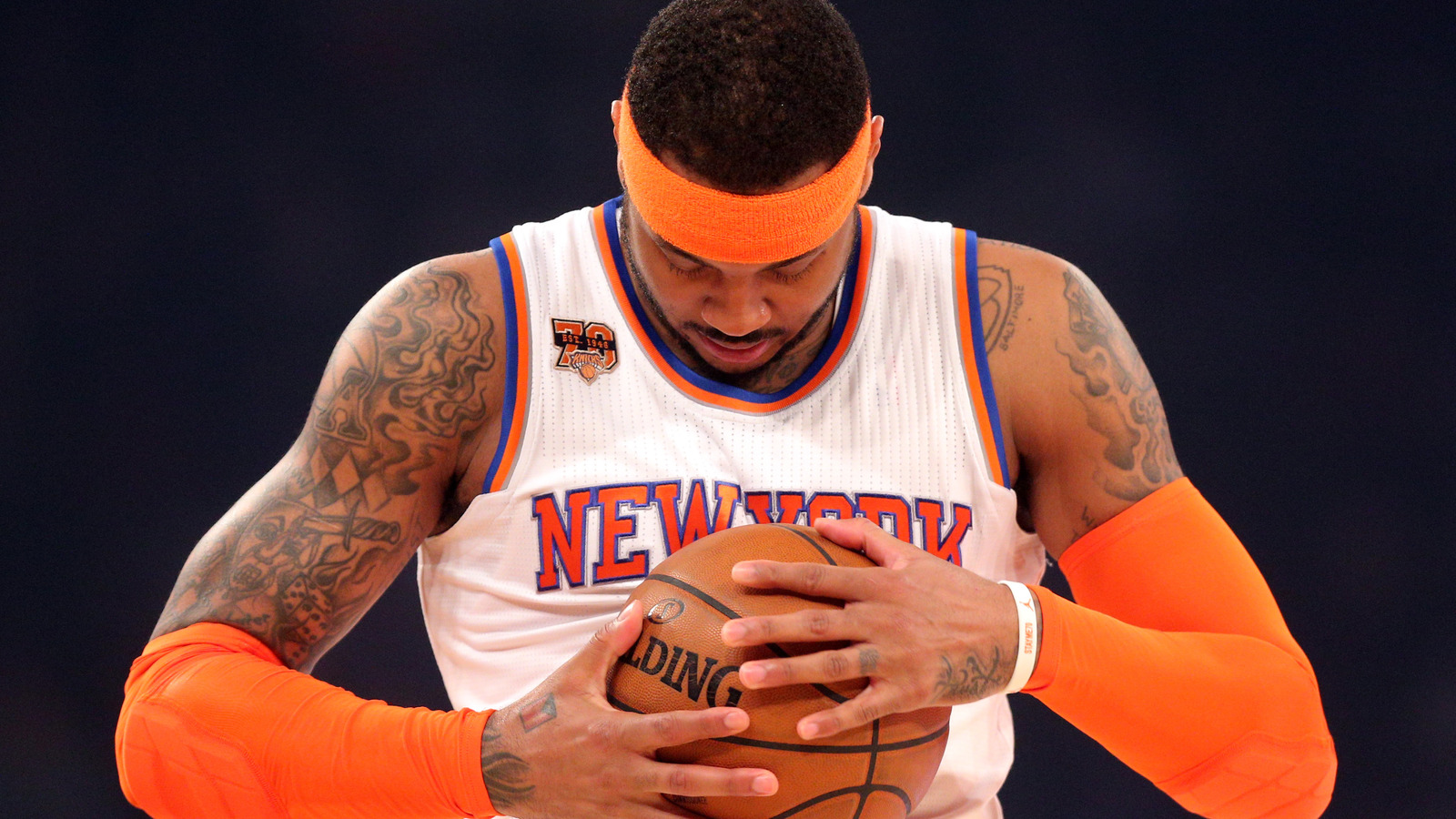 Knicks boss Phil Jackson admitted Carmelo Anthony would be better off playing elsewhere.
Brad Penner-USA TODAY Sports
New York Knicks president Phil Jackson admitted Friday that Carmelo Anthony may well be better off leaving the New York Knicks.
Jackson told the media that, with the Knicks once again failing to win, Anthony would be best served going somewhere else to compete for a championship.
Asked if he wants Melo back, Phil Jackson notes that Knicks haven't been able to win with him.

— Ian Begley (@IanBegley) April 14, 2017
Jackson says he told Carmelo, like last year, that the team isn't in a position to win a title and he should decide to stay or leave.

— Mike Vorkunov (@Mike_Vorkunov) April 14, 2017
Here's Phil Jackson on Carmelo Anthony: "I think the direction with our team is that he would be better off somewhere else."

— Ian Begley (@IanBegley) April 14, 2017
Phil Jackson says he told Carmelo in the exit meeting, "You don't want to end up your career not winning" and he shouldn't want that label.

— Ian Begley (@IanBegley) April 14, 2017
Anthony's departure seems like a formality at this point. He wants to stay with some assurances, but this isn't exactly the sort of winning message he probably wants to hear. Jackson has essentially admitted that Anthony should leave if he wants to try and win a title. That seems like it should seal his fate.
MORE FROM YARDBARKER
Knicks News

Delivered to your inbox

You'll also receive Yardbarker's daily Top 10, featuring the best sports stories from around the web. Customize your newsletter to get articles on your favorite sports and teams. And the best part? It's free!