Found April 08, 2013 on The Sports Rocker:
As we enter the final week of the NBA season, we usually examine the playoff races and who is or isn't squeaking into the postseason. For one team though, it's a time of reflection, and to ask what could we have done better? For the Phoenix Suns, the answer could be to not fire your head coach, Alvin Gentry, halfway through the season in the final year of his contract.Oh, but the Suns were horrible you might say. Sure, I'm not going to disagree with you. When the Suns let Gentry go, they were 13-28, and firmly cemented in last place in the West. For comparisons sake, they had a .317 winning average. Well, winning is used loosely, OK? The Suns, with five games left, have a .299 winning average. So much for firing a guy and trying to get better, right?Oh, hey, I see what you did!What if the Suns management simply made Gentry the fall guy, but secretly wanted to tank the season in order to get more ping pong balls in the hopper? It wouldn't be the first time, would it Cleveland Cavaliers fans?And that's what really sticks me. Why fire a guy, especially when he's just playing out the string anyway, and he knows as well as management that he probably won't be back the following season? You still have to pay him the rest of his salary, as well as pay an interim head-coach a little more than what he was making as an assistant.But this is the NBA, where we had a strike last season after owners decided they wanted to pretend, on paper at least, they were losing money.So long, Alvin Gentry, for your name is just a synonym for coaches being blamed for front office mistakes.
Original Story:
http://www.thesportsrockers.com/2013/...
THE BACKYARD
BEST OF MAXIM
RELATED ARTICLES
It's not every day that you see an NBA game decided by a goaltending call at the buzzer, but it happened Tuesday night as a call on Phoenix Suns center Jermaine O'Neal resulted in a Houston Rockets victory. With the score tied at 98, Rockets guard James Harden took a 3-point shot from 25 feet away. The ball bounced off the rim and straight up in the air, but as it came...
The Phoenix Suns are finishing off one of the worst seasons in team history, and another defeat at home will give the club its longest-ever losing streak there. They will try to avoid a seventh consecutive loss in the desert and ninth straight overall when they face the struggling New Orleans Hornets on Sunday night. With six games left, the Suns (23-53) need to win out to avoid...
PHOENIX (AP) -- Anthony Davis scored 20 points, Eric Gordon and Ryan Anderson added 17 apiece and the New Orleans Hornets handed the Phoenix Suns their franchise-record seventh consecutive home loss, 95-92 on Sunday night. Luis Scola scored 17 for the Suns, losers of a season-worst nine straight overall and 15 of their last 17. Markieff Morris and Jared Dudley scored 15 apiece for...
PHOENIX (AP) -- The New Orleans Hornets won on the road for the first time in almost two months. And the Phoenix Suns lost at home -- again. Anthony Davis scored 20 points, Eric Gordon and Ryan Anderson added 17 apiece and the Hornets handed the Suns their franchise-record seventh consecutive home loss, 95-92 on Sunday night. Markieff Morris scored 18 points for the Suns, losers...
NBA News

Delivered to your inbox

You'll also receive Yardbarker's daily Top 10, featuring the best sports stories from around the web. Customize your newsletter to get articles on your favorite sports and teams. And the best part? It's free!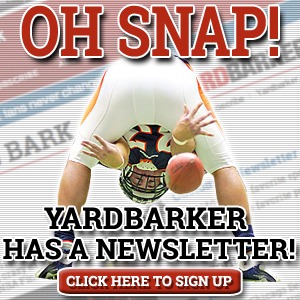 Latest Rumors
Best of Yardbarker

Today's Best Stuff

For Bloggers

Join the Yardbarker Network for more promotion, traffic, and money.

Company Info

Help

What is Yardbarker?

Yardbarker is the largest network of sports blogs and pro athlete blogs on the web. This site is the hub of the Yardbarker Network, where our editors and algorithms curate the best sports content from our network and beyond.