Found January 20, 2013 on Fox Sports Detroit:
PLAYERS:
Andre Drummond
,
Kevin Garnett
,
Rajon Rondo
,
Brandon Knight
,
Tayshaun Prince
,
Greg Monroe
,
Will Bynum
,
Courtney Lee
,
Jeff Green
,
Avery Bradley
,
Paul Pierce
,
Kyle Singler
TEAMS:
Detroit Pistons
,
Boston Celtics
,
New York Knicks
AUBURN HILLS, Mich. (AP) -- Rookie Andre Drummond had 16 points and seven rebounds, and the Detroit Pistons returned from Europe with a 103-88 victory over the Boston Celtics on Sunday night. The Pistons lost to the New York Knicks in London on Thursday, but they didn't look particularly weary in their first game back. Detroit blew an 18-point second-quarter lead before pulling away again in the second half. Boston never led. Drummond went 5 of 6 from the field, repeatedly slipping free for dunks. He also made 6 of 8 free throws after entering the game shooting 39 percent from the line. Kevin Garnett scored 16 points for Boston, and Rajon Rondo had eight points, 15 assists, nine rebounds and nine turnovers. The Celtics wiped out an 18-point second-quarter lead before the first half even ended, but Detroit lead 52-48 after scoring the last four points before the break. It was a one-point game in the third before Brandon Knight and Tayshaun Prince made 3-pointers for the Pistons to make it 61-54. Detroit led 70-58 before an 8-0 run by Boston. Drummond snapped that with a one-handed dunk on an alley-oop from fellow big man Greg Monroe. It was 81-71 after three. Drummond's dunk on an alley-oop from Bynum made it 89-73, and Boston's earlier strategy -- fouling Drummond to put him on the line -- had already been foiled by the rookie's rare free throw accuracy. Monroe, Knight and Will Bynum scored 15 points apiece for Detroit. Courtney Lee had 16 for Boston, and Jeff Green added 15. Celtics guard Avery Bradley was back after missing a game with a rib injury, but he scored only six points. The Pistons arrived back from overseas around midday Friday, but they didn't look particularly weary at the start of this one. Detroit scored the game's first seven points and then went on a 9-0 run at the beginning of the second quarter to take a 36-18 lead. Boston responded immediately, scoring the game's next 10 points, including a steal and dunk by Paul Pierce and two 3-pointers by Lee. Twice, the Pistons turned the ball over near their own free throw line after defensive rebounds, leading to easy baskets for the Celtics. Boston finally tied it at 48. NOTES: The Celtics have lost four straight at Detroit. ... The Pistons had 20 turnovers and Boston had 18. ... Monroe, Knight, Bynum and Kyle Singler had five assists apiece for Detroit.
Original Story:
http://www.foxsportsdetroit.com/01/20...
THE BACKYARD
BEST OF MAXIM
RELATED ARTICLES
PORTRAIT OF A MAN
It isn't often that a bench player that is eighth in scoring on his team, and horribly overpaid, ends up as a tattoo. Actually, it isn't all too often that any basketball player ends up in permanent skin ink on person. But Charlie Villanueva of the Detroit Pistons ended up being forever inked on some Pistons fans arm. I'm not quite sure why anyone would ever want to do this...
Once Joe Dumars traded Chauncey Billups for Allen Iverson just a few games into the 2008 season, the Detroit Pistons franchise quickly fell apart. Trading their long-time franchise player for a massive expiring contract, they hoped to quickly rebuild, as Dumars believed their title window had closed. However, they used that cap space to overpay two role players, in Ben Gordon and...
Do you like rebounds, blocks and steals? How about a high field-goal percentage? How about star potential? Then do I have a waiver wire pickup for you. Andre Drummond is just 37-percent owned in Yahoo leagues. That is extremely low for what the rookie out of UConn is doing on the court. In the Pistons' 105-90 win Tuesday over the Orlando Magic, Drummond scored 11 points...
According to Comcast SportsNet New England, Avery Bradley will try to participate in today's shootaround before the game against the Detroit Pistons, and subsequently see if he will be able to play through the pain of his rib injury that he sustained against the Hornets. Avery Bradley's status for tonight's game against Detroit is still up in the air, though the 6...
Greg Monroe (middle) loves playing the Celtics. It's been more than a year since the Celtics beat the Pistons.  On December 30th, 2011 Boston knocked off Detroit 96-85 in their first game at the Garden last season.  Since that day the Pistons are 36-63 against all other teams in the NBA combined, but 4-0 vs. Boston.  In fact, in those four games the Celtics have never even...
The Detroit Pistons beat the Boston Celtics 103-88 ESPN Boxscore CelticsLife Game Recap Player Grades: Kevin Garnett: 16 Points, 7 Rebounds Garnett had a decent game tonight, from the boxscore stats, but his defense was pretty bad. Detroit's frontcourt put a beating on him. But it is not entirely his fault. He has no legitimate froncourt partner to help him out when the going...
With 2013 firmly on track, Bynum has become an offensive force. No, friends, not Andrew Bynum, but Detroit's Will Bynum. On Sunday, he had 15 points, 2 boards, 5 assists and a steal. When the Pistons played New York in London, Bynum kept his team in the game with 22 points, 2 rebounds, 4 dimes and a steal. The Saturday before that, he clawed his way to 13 points with 4 dishes....
8 a.m. ET: Two straight losses have given the Celtics reason to worry, so it may help to get away for a while. A two-game road trip against teams mired near the bottom of the standings therefore could be the perfect antidote. Of course, an opponent that was overmatched on paper managed to halt the Celtics' six-game winning streak, so the Pistons (14-25) should not be taken lightly...
The NBA is full of players whose play begs for more minutes. Here are my top five.   1. Larry Sanders – Gumby is averaging over 3 blocks a game despite playing less than 25 minutes per game. He shoots 54% (mostly dunks) and pulls down 8.6 boards a game. His per-36 numbers are astounding, where he averages a combined 5.8 blocks+steals a game. OnThursdayagainst Phoenix, Sanders...
AUBURN HILS, Mich. (AP) -- Jason Maxiell, Andre Drummond and Greg Monroe combined for 38 points and 28 rebounds, and the Detroit Pistons pulled away to beat the undersized Orlando Magic 105-90 Tuesday night. Brandon Knight led Detroit with 18 points, while Monroe scored 16 and Drummond and Maxiell each had 11 points and 11 rebounds. The Pistons also finished with a 16-6 edge in...
AUBURN HILS, Mich. (AP) -- Jason Maxiell, Andre Drummond and Greg Monroe combined for 38 points and 28 rebounds, and the Detroit Pistons pulled away to beat the undersized Orlando Magic 105-90 Tuesday night. Brandon Knight led Detroit with 18 points, while Monroe scored 16 and Drummond and Maxiell each had 11 points and 11 rebounds. The Pistons also finished with a 16-6 edge in...
If Gary Coleman were alive today I think he would be very proud of this Drummond. Andre Drummond that is! Wait, is Gary Coleman alive? I don't think so. Ok, I actually just checked it, he died in 2010. Sad but he'll always be remembered! I actually had a crush on Kimberly but I think she died too. Dayum. I think Willis is alive though. Mr. Drummond just died last week. Now I'm...
NBA News

Delivered to your inbox

You'll also receive Yardbarker's daily Top 10, featuring the best sports stories from around the web. Customize your newsletter to get articles on your favorite sports and teams. And the best part? It's free!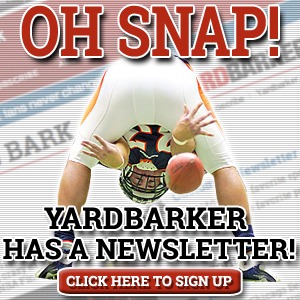 Latest Rumors
The Backyard

Today's Best Stuff

For Bloggers

Join the Yardbarker Network for more promotion, traffic, and money.

Company Info

Help

What is Yardbarker?

Yardbarker is the largest network of sports blogs and pro athlete blogs on the web. This site is the hub of the Yardbarker Network, where our editors and algorithms curate the best sports content from our network and beyond.