Found February 03, 2013 on NorthWest Sports Beat:
On the road again The Portland Trail Blazers just wrapped up a home-and-home series with the Utah Jazz, which means it's time to pack their bags and head on out for a seven-game road trip. Matchup: Portland Trail Blazers (24-23) @ Minnesota Timberwolves (18-26) Venue: Target Center Time: 5:00 PM PT Date: Monday, Feb. 4, 2013 Game one of the trip puts the team in Minnesota to take on the Timberwolves Monday night. Game Notes/How They Match Up The Blazers have played the Wolves twice this season. (Photo: AP) Coming into the season, the Minnesota Timberwolves were expected to be one of the teams fighting for a spot in the postseason. While their chances at the playoffs aren't out the window half way through the year, injuries have bogged them down to the point where they're now five-and-a-half games out of the eighth spot out West. The Blazers, on the other hand, have had a relatively healthy season—although they're banged up heading into this game—and as a result, they're just one game behind Houston for the final spot. What Portland has going against them in this one is their road troubles. They're on a four-game losing streak away from the Rose Garden, and they must break that trend as the second half of the season kicks off. What to Watch: Portland Sticking with the theme of road woes, one thing to look out for on Monday is the production of J.J. Hickson. At home, J.J. Hickson has been the man. He's averaged 18.4 points in his last five games at the Rose Garden, and when he gives the Blazers an extra boost on offense, they're able to take advantage. On the road, Hickson's scoring has dropped to just 10.8. You don't expect him to be a No. 1 option night in and night out, but when he crashes the offensive boards, he creates extra opportunities for himself and his teammates. Portland needs help scoring on the road, and Hickson can give them that help if he just plays the same game he plays at home. What to Watch: Minnesota The three-point line could make or break the game for Minnesota on both offense and defense. In the two times that Minnesota has seen the Blazers this season—both Portland victories—they've allowed the Blazers to dominate from deep range. The Wolves were the worst team in the league in January when it came to defending the three-point line, and it's going to be an important part of their strategy that they limit the Blazers' weapons from getting open looks outside. On the other end of the floor, the Timberwolves are going to look to shoot better than they did the last two times they played Portland. Their combined three-point percentage between the two contests was 23.5 percent. J.J. Hickson must use his energy to produce Monday night. (Photo: Bruce Ely/The Oregonian) Both games were close enough to where better three-point shooting from Minnesota would have impacted the outcome. This team is going to look to be more efficient, and better three-point shooting will be a major part of that game plan. Key Matchup In the past two matchups between these teams, Minnesota center Nikola Pekovic has averaged 19.5 points and 12.5 rebounds. The big man in the middle has dominated a smaller Portland frontcourt, and if J.J. Hickson doesn't hold his own, he'll do it again Monday night. Hickson has to play defense without fouling. Pekovic is an impressive 13-of-15 from the foul line this season against Portland, so you have to body up and stay physical without giving him free opportunities. On the offensive end, Hickson has to use his speed and energy against the 290-pound Pekovic. He's only averaging eight points per game against the Timberwolves this season, and he has to at least be a threat to score if he wants to contribute on that side of the floor. Injury Report Portland: DAY-TO-DAY—Wesley Matthews, Nicolas Batum, Ronnie Price Minnesota: OUT—Kevin Love, Brandon Roy Prediction Since the 2007-08 season, the Trail Blazers have defeated the Timberwolves 19 out of their 21 matchups. Their struggles on the road make this one tough to call, but if history can repeat itself, the Blazers will hold the advantage. Blazers 103 – Timberwolves 98 CLICK HERE TO CHECK OUT THE BLAZERS BLOG IN OUR CLUBHOUSE TODAY AT NWSB!
Original Story:
http://www.nwsportsbeat.com/trailblaz...
THE BACKYARD
BEST OF MAXIM
RELATED ARTICLES
All-Star snub? The 2012-13 NBA season has seen all sorts of surprises, and while Damian Lillard was supposed to be good, few saw him being this good this fast for the Portland Trail Blazers. The NBA recently released its All-Star rosters, and while the absence of Damian Lillard is understandable considering his first-year status, the league made a huge mistake depriving the fans...
ON ANOTHER LEVEL
The Timberwolves crushed the Hornets last night 115-86.  Ricky Rubio stole the show once again with his passing.  This time it was a pass to himself though. A fake behind the back pass to himself to be exact.  Pretty awesome skills this guy has.  Check out the video below. Check out our Home Page for more stories and follow us on Twitter and Facebook
MINNEAPOLIS Once again, the Timberwolves are left wondering what if. What if Kevin Love's hand hadn't shattered not once, but twice? What if Chase Budinger's knee ligament hadn't sliced itself into pieces? What if Brandon Roy's brittle joints had a season left in them? And now, on a much more micro level than any of those nagging questions, what if Andrei Kirilenko...
MINNEAPOLIS The Ricky Rubio caricature is a flawed one. You know what I'm talking about, the smiling cherub perched on the bench, the sighing prince who waxes poetic about his teammates, and basketball, and anything else in his sunny domain. That Ricky Rubio, the one who sometimes feels like he's not quite of this world, too happy, too earnest, incapable of lying or misleading...
LaMarcus Aldridge had 25 points and 13 rebounds to help the Portland Trail Blazers avoid a late collapse and hang on to beat the Minnesota Timberwolves 100-98 on Monday night. Wes Matthews scored 22 points and Damon Lillard added 21 points for the Blazers, but they each had five of the team's season-high 28 turnovers. The Blazers never trailed in the game, but the Wolves had...
Minnesota's Ricky Rubio's 360 fake behind-the-back pass confused the cameraman. MIN 115, NOH 86 **Follow us on Twitter. Subscribe, or Return to BobsBlitz.com.Follow us on Twitter. Subscribe... Full story at Bob's Blitz ~ http://www.bobsblitz.com
MINNEAPOLIS It's in part thanks to the Timberwolves that Nicolas Batum got his four-year, 45 million deal this offseason, a contract that many assumed to be more than what the small forward was worth. It was the result of a bidding war between the Timberwolves and Trail Blazers, and Portland eventually won, matching Minnesota's offer for the restricted free agent. Since...
Will he or won't he be able to return?  That is the question that everyone asks about Brandon Roy, including himself.  The Minnesota Timberwolves guard is trying to recover from yet another knee surgery, but it will be an uphill battle.  He understands this may be his last shot.  If he can recover and play again, great.  If he can't, he may be done for good.Roy suffered...
The Portland Trail Blazers have enjoyed an offensive surge during their home winning streak, but that hasn't translated to any road success lately. That may change against a slumping Minnesota Timberwolves team they've dominated in recent years. The Trail Blazers look to snap a four-game road losing streak Monday night as they try to win for the 10th time in 11 trips to...
Dante Cunningham scored a season-high 18 points, Nikola Pekovic added 14 and the Minnesota Timberwolves beat the New Orleans Hornets 115-86 on Saturday night to stop their six-game losing streak. Cunningham hit all nine of his shots to set a franchise record for most consecutive field goals without a miss. Anthony Davis scored 18 points for the Hornets, who played without Eric...
MINNEAPOLIS (AP) -- Dante Cunningham scored a season-high 18 points, Nikola Pekovic added 14 and the Minnesota Timberwolves beat the New Orleans Hornets 115-86 on Saturday night to stop their six-game losing streak. Cunningham hit all nine of his shots to set a franchise record for most consecutive field goals without a miss. Anthony Davis scored 18 points for the Hornets, who...
MINNEAPOLIS -- The Minnesota Timberwolves proved with Saturday's 115-86 runaway victory over New Orleans that the best thing about the NBA -- other than all that fame and fortune, of course -- is there's indeed always another game ahead in which to redeem yourself. One night after nearly getting lapped by the Los Angeles Lakers in the first half, the Wolves doubled up the...
NBA News

Delivered to your inbox

You'll also receive Yardbarker's daily Top 10, featuring the best sports stories from around the web. Customize your newsletter to get articles on your favorite sports and teams. And the best part? It's free!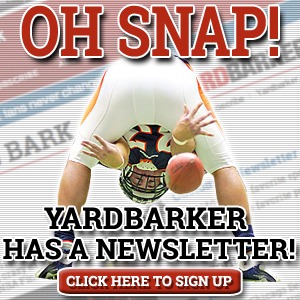 Latest Rumors
Best of Yardbarker

Today's Best Stuff

For Bloggers

Join the Yardbarker Network for more promotion, traffic, and money.

Company Info

Help

What is Yardbarker?

Yardbarker is the largest network of sports blogs and pro athlete blogs on the web. This site is the hub of the Yardbarker Network, where our editors and algorithms curate the best sports content from our network and beyond.