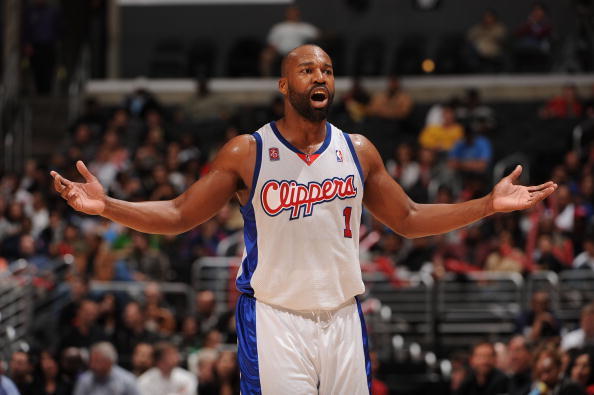 Baron Davis on the Los Angeles Clippers sitting on the bench. The Los Angeles Clippers defeated the Milwaukee Bucks by the final score of 101-92 at Staples Center in downtown Los Angeles CA. AiWire Photo via Newscom Photo via Newscom
Getty Images
Among the things Baron Davis got for his 33rd birthday: a customized cake and an alley-oop dunk.  I don't think the alley-oop was on Baron's wish list, but John Wall came through and delivered it anyway…
What a nice young man, that John Wall.  An exceptional leaper as well, although this is only his first POTD of the season.
Dunk rating on the Starbury Nastiness Scale:
8/10 Starbury Nasty Faces
2011/12 Daily Poster Stats
Throwback Poster of the Day: In what statistical category did Mikki Moore once lead the league?
Field goal percentage ('06/07).
Read the rest of this story...
MORE FROM YARDBARKER:
Kevin Durant has...RUSSELL MANIA!
MORE FROM YARDBARKER
NBA News

Delivered to your inbox

You'll also receive Yardbarker's daily Top 10, featuring the best sports stories from around the web. Customize your newsletter to get articles on your favorite sports and teams. And the best part? It's free!