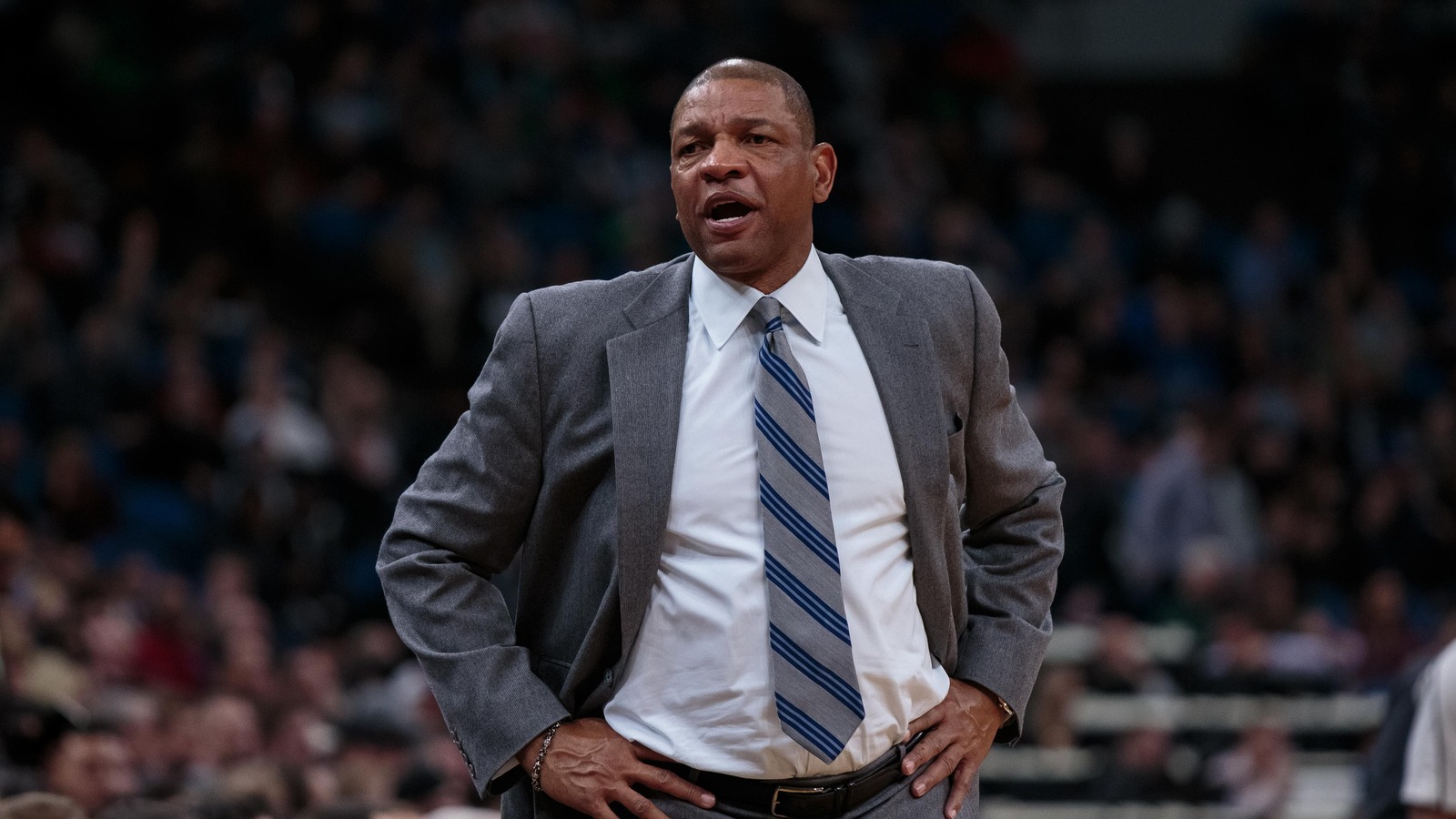 Mar 8, 2017; Minneapolis, MN, USA; Los Angeles Clippers head coach Doc Rivers in the second quarter against the Minnesota Timberwolves at Target Center. 
Brad Rempel-USA TODAY Sports
Is Doc Rivers already looking at his next destination after his time with the Los Angeles Clippers comes to an end?
According to ESPN's Marc Stein, there is "persistent chatter" that Rivers and the Orlando Magic could reunite at some point in the future.
It's unclear at what point that might be, but Stein says it may be sooner than one might think. The struggling Clippers have lost eight of their last 13, and Blake Griffin and Chris Paul are both facing unrestricted free agency at season's end. Stein reasons that if such a swoon keeps up, the Clippers will likely reassess everything about the organization at the end of the season.
In Orlando, general manager Rob Hennigan is likely to be dismissed at the end of the season, and Rivers would be a logical replacement as the team's lead executive. More reasonably, a younger GM will likely come in and inherit first-year coach Frank Vogel.
The criticism from within the Clipper organization has been getting louder and louder as the team slips in the standings. It still seems far more likely than not that Rivers doesn't leave this summer, but if this keeps up, you never know.
MORE FROM YARDBARKER:
QUIZ: Name every NBA coach to win a championship
Thirty-two head coaches have won NBA championships since 1947. How many can you name?
11 (CHI: 1991, 1992, 1993, 1996, 1997, 1998; LAL: 2000, 2001, 2002, 2009, 2010)
9 (BOS: 1957, 1959, 1960, 1961, 1962, 1963, 1964, 1965, 1966)
5 (MNL: 1949, 1950, 1952, 1953, 1954)
5 (LAL: 1982, 1985, 1987, 1988; MIA: 2006)
5 (SAS: 1999, 2003, 2005, 2007, 2014)
MORE FROM YARDBARKER
NBA News

Delivered to your inbox

You'll also receive Yardbarker's daily Top 10, featuring the best sports stories from around the web. Customize your newsletter to get articles on your favorite sports and teams. And the best part? It's free!