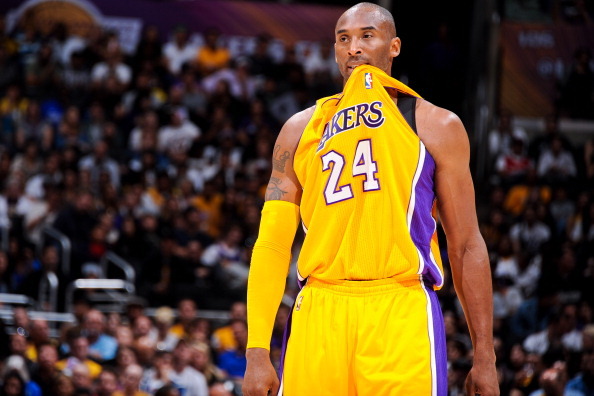 Los Angeles Lakers guard Kobe Bryant has been recovering from a foot injury since last Sunday and was hoping to return for next Tuesday's season opener against the Dallas Mavericks.  That might not happen. Lakers coach Mike Brown told ESPNLosAngeles.com, "I don't know if he'll be ready, so yeah, I guess there is question. I'm just going to wait for [Lakers trainer] Gary Vitti to tell me he can play because there's nothing I can do about it until they release him anyway." Bryant was injured when he tripped over Thomas Robinson's foot during the third quarter of Sunday's 99-92 loss to the Sacramento Kings. Bryant sat out Wednesday's game and will be out for Thursday's exhibition finale.   The Lakers are 0-7 in the preseason.  The starting five of Bryant, Steve Nash, Dwight Howard, Pau Gasol and Metta World Peace will have only played one game together before the regular season starts.   "Obviously it would have been great if they would have had more on-court time against a different-colored jersey," Brown said. "But, again, I'm a long-term guy and not a short-term guy, so, they'll be ready when it counts."
Read the rest of this story...
MORE FROM YARDBARKER
NBA News

Delivered to your inbox

You'll also receive Yardbarker's daily Top 10, featuring the best sports stories from around the web. Customize your newsletter to get articles on your favorite sports and teams. And the best part? It's free!