Found April 03, 2012 on Fox Sports North:
MINNEAPOLIS See the point guard collapsed on the court, clutching his right ankle? The one the Minnesota Timberwolves struggled to replace in the fourth quarter of Monday's 116-108 loss in Sacramento, the one who'd denied injuries for weeks despite bruises and ice packs, constant stiffness and pain?He was supposed to be traded. At least, that's what speculation said. It's what common sense would have dictated after signing Ricky Rubio and J.J. Barea. Who needs Luke Ridnour? He's undersized, older, not much of a household name, a third point guard that seemed like one too many. In December and again in early March, Ridnour seemed dispensable. But instead of trading or benching him as the cries for Rubio to start echoed through the Target Center in early January, Minnesota coach Rick Adelman built his offense in Minnesota around Ridnour, to a certain extent. Because as much as benching Rubio to open the season made a statement about earning minutes and where a rookie stands, Rubio was going to start eventually, barring some sort of catastrophic screw-up. With Barea as a career bench player, that left Ridnour the odd man out, but Adelman never once took the veteran out of his starting lineup. Instead, he embraced a system of playing two point guards nearly all the time, allowing Ridnour to have more of a scoring role, and until March 9, when Rubio tore his ACL, that paid off.Sure, the system didn't always work. With the 175-pound Ridnour and 180-pound Rubio on the court concurrently, the Timberwolves were small, and they were sometimes too small. Take the Jan. 29 106-101 loss to the Lakers, when Ridnour guarded Metta World Peace, who referred to him as "some 100-pound guy." It was a perfect example of the system's shortcomings, but it was nothing compared to the 21-19 record those two "100-pound guys" led the Timberwolves to by March 7. They were good enough, a better combination than Minnesota had seen in years.Somehow, still, there were calls to trade Ridnour as late as March 8, to get the team a new shooting guard or small forward. It's not that the Timberwolves didn't (and don't still) need help at those positions, but why ruin a good thing? Yet again, they didn't, at least in part because of Rubio's ACL tear, and just a few weeks later, with Barea still mired in the cycle of injuries that's nearly ruined his season, that decision became an even better choice. Ridnour was all the Timberwolves had left.Before he fell in Sacramento and sprained his ankle, Ridnour was enough just barely enough. He was having a career season, averaging 12.1 points and 4.8 assists per game. Since Rubio's injury, he'd pushed his play to an even higher level, averaging 13.8 points and 7.8 assists, picking up a good deal of the rookie's offensive firepower. And with Barea out since March 23, Ridnour had been averaging 37.6 minutes before he sprained his ankle. He was doing as much as was asked, which seemed to be increasing on a nightly basis, pushing his body to the limits of what it could handle without ever really complaining. He's the kind of guy who says little but to thank God after every game, who will look at you like you're crazy if you ask whether he'll be making a road trip. Of course he will be, and no one could have shouldered the burden better.That's why this injury hurts just as much as Rubio's and center Nikola Pekovic's, if not more. When Rubio fell, the team had options. When Pekovic missed time, there was always the suspicion that he'd return and a viable way to retool the lineup in his absence. With Ridnour, the last domino fell at point guard, and Adelman said after Monday's game that rookie Malcolm Lee, who's played a whopping 95 NBA minutes, will likely be his replacement. There's no consensus on when Barea will return, and it's too soon to put a time frame to Ridnour's recovery. Until then, the Timberwolves' hopes rest on a rookie who's a solid defender but not yet fully comfortable offensively as a point guard.If Lee gets the start on Wednesday, it will be the last thing anyone would have expected just a month ago. After knee surgery, the rookie was recovering slowly, shuttling back and forth between the D-League and Minneapolis. He had the luxury of time, but just a month later, that's exactly what the Timberwolves are running out of, as three weeks are all that separate today from the end of the season.Seeing Ridnour fall was demoralizing, difficult even to watch. It was the first injury in a long time that he couldn't deny. There was no ignoring it, no numbing it and moving on, and it was a painful sign of the reality the Timberwolves now face. It's a reality no one saw coming, not with three point guards, a forward posting MVP numbers and a rookie sensation. It's hard not to take all that for granted, to just assume on March 7 with a 21-19 record that your team still has a shot. But in just a few weeks, that chance at a playoff spot and a winning record has become a distant memory. If the Timberwolves learn one thing from all this, from the barrage of injuries, it's to assume nothing. And that's not a bad thing for a young team to learn, even if it did come at the expense of its season.Follow Joan Niesen on Twitter.
Original Story:
http://www.foxsportsnorth.com/04/03/1...
THE BACKYARD
BEST OF MAXIM
RELATED ARTICLES
It was one injury too many. Blink, and you missed it. But count the players on the court in the final minutes of the third quarter of Monday's 116-108 loss to Sacramento, and there was something off. Instead of following the pack of players down the hardwood, point guard Luke Ridnour lay writhing on the sideline, clutching his right ankle, which just moments later the team confirmed...
Minnesota Timberwolves point guard Luke Ridnour left Monday's game against the Sacramento Kings with an apparent ankle injury. Ridnour was hurt in the third quarter and had to be assisted off the floor by team trainers. He had 13 points and six assists prior to the injury. Ridnour entered the game averaging 12.0 points and 4.7 assists. The Timberwolves have already lost rookie...
MINNEAPOLIS The Timberwolves' lineup on Wednesday will look very different than it did Monday, as both J.J. Barea and Nikola Pekovic are healthy and starting.Pekovic, who played 19 minutes in Monday's loss in Sacramento, missed seven games with bone spurs in his right ankle. Barea has been out since March 23 with a thigh contusion that he suffered at the end of a game in...
MINNEAPOLIS The worse the loss, the more he stares at the carpet. The bigger the disappointment, the closer his voice drops to a mere whisper. On Wednesday night, Kevin Love never once looked up. In the moments after the most disappointing Timberwolves' loss of the season, he was barely audible. His was the wavering voice of frustration, a far cry from the confidence of an...
The Minnesota Timberwolves are having a renaissance of sorts as it pertains to NBA relevancy, and one needn't look much further than the amount of team-made and fan-created viral videos that have been circulating the interwebs since the beginning of this season. And while Ricky Rubio's season-ending knee injury let the air out of any [...]
The Minnesota Timberwolves and Golden State Warriors are in the process of falling completely out of playoff contention. That trend will continue for one team Wednesday night when Minnesota looks to end another three-game slide by beating the visiting Warriors for the second time in just over two weeks. The Timberwolves (25-30) have dropped 4 12 games behind Houston for the eighth...
 Before Ricky Rubio went down with a season ending knee injury in Minnesota, the Spanish point guard was in a close race with Cleveland's  Kyrie Irving for who would take home NBA Rookie of the Year honors this season.  Rubio tearing his ACL in early March changed that debate and Irving's been the front-runner ever since. But is the Cavs' point guard and former overall...
The Minnesota Timberwolves and Golden State Warriors are in the process of falling completely out of playoff contention. That trend will continue for one team Wednesday night when Minnesota looks to end another three-game slide by beating the visiting Warriors for the second time in just over two weeks. The Timberwolves (25-30) have dropped 4 1/2 games behind Houston for the eighth...
Two of the NBA's best rebounders, Kevin Love and DeMarcus Cousins, are set to renew acquaintances again. Cousins, however, hasn't been much of a factor against Love's Minnesota Timberwolves this season. The home team has won every matchup between Cousin's Sacramento Kings and the Timberwolves heading into Monday night's meeting of last-place teams at Power Balance...
Timberwolves News

Delivered to your inbox

You'll also receive Yardbarker's daily Top 10, featuring the best sports stories from around the web. Customize your newsletter to get articles on your favorite sports and teams. And the best part? It's free!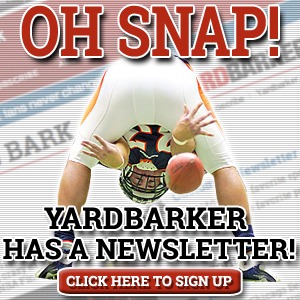 Latest Rumors
The Backyard

Today's Best Stuff

For Bloggers

Join the Yardbarker Network for more promotion, traffic, and money.

Company Info

Help

What is Yardbarker?

Yardbarker is the largest network of sports blogs and pro athlete blogs on the web. This site is the hub of the Yardbarker Network, where our editors and algorithms curate the best sports content from our network and beyond.