The Royce White saga in Houston has continued to develop and has taken an interesting turn.  White suffers from serious anxiety, and specifically is extremely uncomfortable with flying; something that is pretty much necessary to do when traveling to different NBA cities.  The Rockets had worked out a travel plan, but apparently that has fallen apart.On Monday the Rockets sent White down to the D-League and White released a statement that said: "In hindsight, perhaps it was not a good idea to be open and honest about my anxiety disorder due to the current situations at hand that involve the nature of actions from the Houston Rockets.  The Rockets have been inconsistent with their agreement to proactively create a healthy and successful relationship. Failure to meet my requests for support will end with me being unhealthy and that is not a consequence that I am willing to accept to play any sport."But he wasn't finished, the statement and rant continued on Twitter:I'm most defiantly not AWOL… There are many things here ppl don't know, #Honesty is what I'm sticking with. @houstonrockets "Luke 12:3″— Royce White (@Highway_30) November 14, 2012Problem goes back WAY before D-League assignment. This about #Consideration and #Health it isn't about Rebounds & Money.— Royce White (@Highway_30) November 14, 2012My "anxiety" hasn't caused inconsistency in my participation with the team from training camp until 72hrs ago, ✈ to DET, ✈s Isn't the issue.— Royce White (@Highway_30) November 14, 2012It's sad to think ppl ACTUALLY thinkI'd waste my "Talent", to stand up for myself and what's right, regarding my health 10x's out 10. #Logical Player "Commodity" league.— Royce White (@Highway_30) November 14, 2012"your a COMMODITY" and "we'll support your health needs even if its inconvenient…" just don't go. My health can't afford such an ideal.— Royce White (@Highway_30) November 14, 2012While #anxiety is the issue, the main piece of that isn't AIRPLANES, it's asking for support 4 my disorder thats consistent and fair.— Royce White (@Highway_30) November 14, 2012Again My "Anxiety" is not well but not BAD, my main WORRY is being treated as a digit instead of a HUMAN, in the case of my health.— Royce White (@Highway_30) November 14, 2012The Rockets knew the risk when they drafted White out of Iowa State, and his anxiety disorder is a reason that many teams let White fall in the draft.The Rockets released their own statement Tuesday saying that, "Royce is not available right now. We are committed to his long-term success and we will continue to support him now and going forward."White has the talent to play in the NBA, but things have clearly gotten off to a rough start in Houston.  You have to wonder if the Rockets are wishing they could go back in time and draft someone else.The Rockets did what they could to try and make travel arrangements for White, but if White wants to be in the starting lineup or at least on the bench every night, he's not going to be able to bus everywhere.  It simply isn't plausible or reasonable.  Hopefully both parties can get the issues resolved and White can get a shot in the NBA.H/T: CBS Sports
Original Story:
http://www.diehardsport.com/2012/11/1...
MORE FROM YARDBARKER
Rockets News

Delivered to your inbox

You'll also receive Yardbarker's daily Top 10, featuring the best sports stories from around the web. Customize your newsletter to get articles on your favorite sports and teams. And the best part? It's free!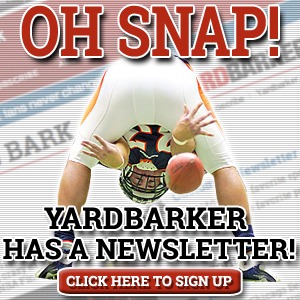 Latest Rumors
Best of Yardbarker

Today's Best Stuff

For Bloggers

Join the Yardbarker Network for more promotion, traffic, and money.

Company Info

Help

What is Yardbarker?

Yardbarker is the largest network of sports blogs and pro athlete blogs on the web. This site is the hub of the Yardbarker Network, where our editors and algorithms curate the best sports content from our network and beyond.