Found February 20, 2012 on The Sport Mentalist 2:
I don't know if Ricky Rubio ever ran with the bulls inPamplona, Spain but he sure has the Minnesota Timberwolves running this year. Rubio'saggressiveness in the open court and ability to see the floor has made the gamea lot easier for his teammates this year.
The Timberwolves are actually averaging three lesspossessions per game than they did last season but they are winning more. The T'wolveshave won 16 games so far this year which puts them just one game shy of theirwin total for the whole 2010-2011 season and the biggest reason for that hasbeen Rubio's passing.
How adept is Rubio as a passer? In 82 games last season, theT'wolves only had seven games where one of their players had 10 or moreassists. In only 32 games so far this season Rubio has already accomplishedthis feat 13 times including a streak where he topped 10 assists for fourconsecutive games.
It's a good thing he is creating easy scores for othersbecause his shooting numbers have tailed off. Rubio started the season shootingover 50% but his shooting percentage is currently sitting around 38% at themoment. While not particularly a good thing, his poor shooting hasn't beenproblematic for them either. Mainly because the T'wolves have the league'sleading rebounder Kevin Love in the paint snatching up a lot of those missedshots.
Rubio is not a bad rebounder himself and is currently rankedninth among guards in defensive rebounding with four per game. Being soaggressive on the boards allows Rubio to get his team into transition quicklyand keep opposing defenses on their heels.
One of the reasons why Rubio is able to concentrate so muchon defensive rebounds though is because Coach Rick Adelman allows Rubio toguard shooting guards rather than the opposing team's point guard. Rubio is usuallypaired up with point guard Luke Ridnour in the lineup in order to keep him frombeing exploited by some of the speedier point guards around the league.
Despite his one-on-one defensive deficiencies, Rubio hasproven to be a very effective defender in the zone and as a help defender. Hisability to anticipate where the ball is going has him ranked second in in theleague in steals with 2.34 per game. Steals as you know are another tool thatpassing point guards like Rubio use to initiate the fastbreak.
So for those Rubio fans who think that he has made aseamless transition from the European league to the NBA, it hasn't been quitethat simple. Just as many scouts predicted Rubio has both struggled with hisshot and his defense but having a seasoned coach with the basketball acumenthat Adelman possesses has helped a lot.
Adelman has shaped the T'wolves into a team rather than thecollection of individuals they were when Kurt Rambis was coaching them.  He has his players playing to their strengthsand has the team as a whole playing as a cohesive unit which covers some oftheir individual deficiencies; especially Rubio's.
Which means Rubio gets to shine in the spotlight andcontinue to wow fans with his highlight-worthy passing ability. I guess it'strue that winning covers a multitude of sins because nobody pays attention tohow bad his defense and shooting are as long as the T'wolves are winning andplaying exciting basketball. 
Roosevelt Hall is an NBA Blogger for The Sport Mentalist 2 and also writes for Shatter The Backboard. He can be contacted at RHall@shatterthebackboard.com. Follow him on Twitter @sportmentalist
<span style="font-family: "Calibri","sans-serif"; font-size: 11pt; line-height: 115%;">
and add him on Facebook Roosevelt Hall Thesportmentalist.
<span style="font-family: "Calibri","sans-serif"; font-size: 11pt; line-height: 115%;">  
Original Story:
http://thesportmentalist2.blogspot.co...
THE BACKYARD
BEST OF MAXIM
RELATED ARTICLES
EPIC FAIL
Background: In Monday's Timberwolves-Nuggets game, the Nuggets were up 102-99, inbounding the ball along the sideline with 4.9 seconds left in the game. Timberwolves forward Martell Webster picked off the pass giving the Wolves a chance to tie the game with a three. I repeat, there were 4.9 seconds left in the game when he picked off the pass. The Wolves were down three. So...
Earlier today, we featured a clip of Minnesota Timberwolves shooting guard Martell Webster's bonehead decision during last night's Timberwolves/Nuggets game.It appears that one Timberwolves fan wasn't exactly pleased by that move and decided to pose as David Kahn on Craigslist looking for a new point.Below is the entire ad:(Courtesy of Sports Grid)
When you're being paid a lot of money to do something you should probably be able to handle something like simple addition. Unfortunately for Minnesota's Martell Webster he couldn't remember the amount of points needed to tie the game against the Nuggets. Webster amazingly steals the ball from the Nuggets in OT and sprints down the court in hopes to tie the game at 102...
Minnesota was down by 3 points with 4.9 seconds left. Martell Webster grabs a key steal and was blessed with a chance to tie the game by sinking a 3 from behind the arc or dishing the ball to a fellow teammate to do the same. What does he do? ... He slam dunks the ball to force his team to into a loss . Idiot.
Kevin Love scored 12 of his 20 points in the fourth quarter, including a pair of free throws with 0.1 seconds, to lead the Minnesota Timberwolves to a 92-91 victory against the Philadelphia 76ers on Sunday night.
The Denver Nuggets were up 102-99 with 4.9 seconds last night when Minnesota Timberwolves' guard Martell Webster stole the ball. Do the math. Yeah, he dunked it. Every time you check your email,... Full story at Bob's Blitz ~ http://www.bobsblitz.com
The Philadelphia 76ers have been struggling as of late and will try to rejuvenate their season tonight in the opener of a four-game road trip against the Minnesota Timberwolves at Target Center.
Kevin Love scored 12 of his 20 points in the fourth quarter, including a pair of free throws with 0.1 seconds left, to lead the Timberwolves to a 92-91 victory over the Philadelphia 76ers on Sunday night at Target Center.
Hey Martell Webster?  Congratulations, sir.  You have just earned a significant spot on America's favorite podcast, THE BOZOS OF BASKETBALL.  Way to go. By Ben Kenna
Kevin Love scored 12 of his 20 points in the fourth quarter, including a pair of free throws with 0.1 seconds, to lead the Minnesota Timberwolves to a 92-91 victory over the Philadelphia 76ers on Sunday night.
Timberwolves News

Delivered to your inbox

You'll also receive Yardbarker's daily Top 10, featuring the best sports stories from around the web. Customize your newsletter to get articles on your favorite sports and teams. And the best part? It's free!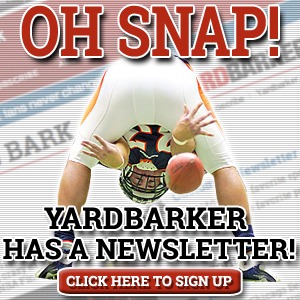 Latest Rumors
Best of Yardbarker

Today's Best Stuff

For Bloggers

Join the Yardbarker Network for more promotion, traffic, and money.

Company Info

Help

What is Yardbarker?

Yardbarker is the largest network of sports blogs and pro athlete blogs on the web. This site is the hub of the Yardbarker Network, where our editors and algorithms curate the best sports content from our network and beyond.