Found January 12, 2012 on NBA 24/7 365:
Down one point with about 23 seconds to play, Sonny Weems, currently of Zalgiris Kaunas and formerly of the Toronto Raptors, decided to take matters into his own hands.  Sonny was asked to inbound the ball on the deciding play, but he made sure he got it right back.  He then ran the clock down to about seven seconds, elected not to use a screen set by one of his teammates, and drove hard to his left.  He easily left a helpless defender in his wake and finished with a two-handed crush over another guy.  Via the InsideHoops forums… Nice dunk, but the craziest thing about this play?  It's got to be Sonny's explosive speed.  Notice that he starts his move with precisely seven seconds to go, and that 4.8 of those seconds are still on the clock as he's dunking the ball through the hoop.  In about two seconds, Sonny took the ball from within a few feet of half court and smashed it on someone.  I have no idea how long it takes an average player to cover that kind of distance, but two seconds seems really impressive, and Sonny looked like he was using jet propulsion on the play. I'm not sure how many points Sonny scored in the game because I've been unable to find a box score.  It wasn't a Euroleague game, and I'm having trouble navigating Zalgiris's website because it's not published in English.  I can tell you that he's played pretty well in Lithuania, especially compared to former teammate Ty Lawson.  He's one of Euroleague's top scorers, and this wasn't even his first game-winning dunk.
Original Story:
http://nba247365.com/?p=4396
THE BACKYARD
BEST OF MAXIM
RELATED ARTICLES
Well this is not news to anyone who has followed the Toronto Raptors. To bed honest, I have been wondering if the guys in the corner office even know what he is up to? Then again, does it matter who runs the show in Toronoto. They are a ghost to the NBA, nobody south of the border cares and who are they going to get to run the team who can do better? Here is a take on BC's time...
The Toronto Raptors never had a shot. Located in a tax-heavy country, and in a city which, despite its cosmopolitan/multicultural qualities (it's one of the most diverse cities in the world) and big-market advantages (it's the 5th largest city in North America), likely inspires little enthusiasm among most American-born players, the franchise was seemingly preordained to an unstable...
Toronto Raptors forward Andrea Bargnani left Wednesday's game against Sacramento due to a strained left calf. Bargnani had 10 points and 10 rebounds when he was hurt. The team said he will not return. The No. 1 overall pick in the 2006 draft, Bargnani entered Wednesday's game averaging a career-high 23.5 points. He has scored at least 20 points in eight of the first 10 games.
Toronto Raptors forward Andrea Bargnani will undergo an MRI on Thursday to determine the extent of a calf strain that forced him out of a loss to the Sacramento Kings a night earlier.Bargnani left Wednesday's game after suffering the injury in the second half. He shot just 2-for-13 for a season-low 10 points.The 7-footer has had a strong start to the season, averaging 22.3 points...
On Hardwood Paroxysm, James Herbert has a fascinating conversation with new Raptors coach Dwane Casey. Toronto had the 30th best defense in the NBA last year but is now 16th. No team has improved more, even though the Raptors made few personnel changes and had a short training camp. It's a tribute to the power of coaching, from a coach who has been passed over for job after...
The Sacramento Kings named Alex English as an assistant coach. English joins the staff of Keith Smart, who was named head coach earlier this month following the firing of Paul Westphal. A high-scoring forward during his playing days, English has spent the past seven seasons with the Toronto Raptors. An eight-time All-Star, English scored 25,613 points during his Hall of Fame career...
12 seconds left, game on the line. In whose hands do you want the ball? Definitely not Jamaal Magloire, who sealed a Pacers win by airballing his first free throw and bricking (but at least catching rim) on the second. [TSN] More »
Danny Granger is not too concerned about his early season shooting woes. The Toronto Raptors might be more worried about DeMar DeRozan's sluggish start, especially if Andrea Bargnani is out for an extended period. Granger and the Indiana Pacers go for their second victory in Toronto this season Friday night when the Raptors look to get back on track before hitting the road...
Jan 13, 7:00 PM | Air Canada Centre Indiana Pacers vs Toronto Raptors Odds 7-3TEAM RECORD4-7 NBA betting interest will be piqued on Friday when the Pacers of Indiana hit the hard court against the Raptors of Toronto. This season the Raptors are 4-7 overall and 5-6 ATS against the number, while the Pacers are 7-3 and 6-4 ATS. As for the totals, Toronto is 3-8 on the OU...
Jan 11, 7:00 PM | Air Canada Centre Sacramento Kings vs Toronto Raptors Odds 3-7TEAM RECORD4-6 A key NBA battle sees the visiting Kings travelling to Toronto Wednesday to face the Raptors on Wednesday. Supporters of the Kings have seen them go 3-7 and 3-7 ATS so far this season, while the Raptors are at 4-6 and 5-5 ATS. In totals betting, the Raptors are 3-7, while the...
TORONTO (AP) Tyreke Evans scored a season-high 29 points, DeMarcus Cousins had 21 points and a career-high 19 rebounds and the Sacramento Kings snapped a seven-game losing streak in Toronto by beating the Raptors 98-91 Wednesday night. Isaiah Thomas scored 12 of his 20 points in the fourth quarter and Jimmer Fredette had 10 for the Kings, who had not win in Toronto since Feb. 22...
Raptors News

Delivered to your inbox

You'll also receive Yardbarker's daily Top 10, featuring the best sports stories from around the web. Customize your newsletter to get articles on your favorite sports and teams. And the best part? It's free!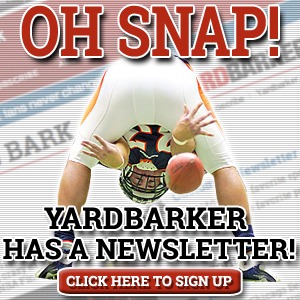 Latest Rumors
Best of Yardbarker

Today's Best Stuff

For Bloggers

Join the Yardbarker Network for more promotion, traffic, and money.

Company Info

Help

What is Yardbarker?

Yardbarker is the largest network of sports blogs and pro athlete blogs on the web. This site is the hub of the Yardbarker Network, where our editors and algorithms curate the best sports content from our network and beyond.