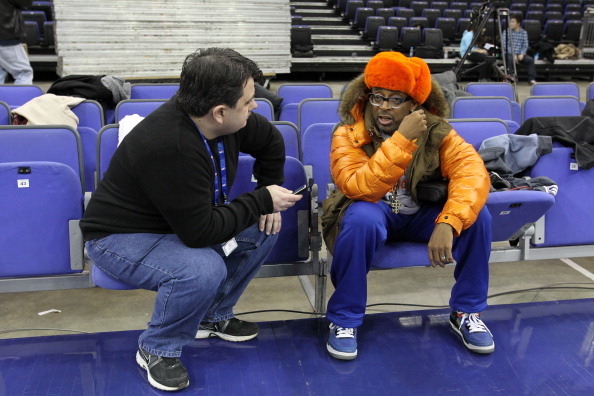 Who says those Brits don't know their NBA.  Apparently their bamboozled soccer fans know who the league's No. 1 cheerleader is (sorry Jack Nicholson) and have taken him under their Guinness-bending arms. New York Knicks superfan Spike Lee — sporting a fuzzy orange Elmer Fudd hat — made the trip to London with intentions of bringing good luck to his favorite team and was surrounded by over two dozen journalists, according to the New York Post.  Only Carmelo Anthony at yesterday's Knicks practice had a larger throng of reporters following him, said the newspaper. Following today's game against the Detroit Pistons at the O2 Arena, the Knicks will host the Brooklyn Nets at Madison Square Garden on Monday for New York City supremacy. Spike Lee was, as always, optimistic about his blue and orange's chances over the next few days. "We're going to win [tonight] and Monday is Martin Luther King's birthday," said Lee.  "That's a win too." Asked by a British reporter what it's like havin...
Read the rest of this story...
MORE FROM YARDBARKER
NBA News

Delivered to your inbox

You'll also receive Yardbarker's daily Top 10, featuring the best sports stories from around the web. Customize your newsletter to get articles on your favorite sports and teams. And the best part? It's free!