Found March 01, 2013 on BlackSportsOnline:
It's common knowledge that this season has been a massive disappointment for a Los Angeles Lakers team that was expected to revive "Showtime" and be a force in the NBA. When Steve Nash decided to take his talents albeit significantly diminished talents to the Lakers, I bet he didn't envision having to put up with the turmoil, child-like squabbling amongst teammates, getting run off the court by teams with a lot less talent than theirs and not doing what he does best which is running the team. In an interview Nash opens up about coming to terms with the latter, embracing his new role and having no regrets. "Ten out of 10 times, I make the same decision again," Nash told USA TODAY Sports on Wednesday. "I've gotten to see my kids probably four times as much as I'd seen them if I'd have gone back East. That's first and foremost. Second of all, it's a great experience to play for the Lakers organization. … I'm happy here. "I'm beyond playing for the credit or the adulation. I feel secure in myself as a player. I just want to help this team, regardless of what it means for me personally." Nash also talked about the opportunity to try something different being a factor unlike what he was used to in Phoenix. "I really appreciate it. I could still be in Phoenix and have the ball in my hands the majority of the time and probably be out of the playoffs again, so it's worthy of trying something new — especially since the upside here is potentially great." The native of Canada is also trying to remain realistic about the Lakers prospects this season, taking into account all the adversity the team has encountered this season, while holding onto the possibility that the team can still do damage this year and for the rest of his time in L.A. "This year I don't know that we could get to the heights that we expected in the summer, just because of what we're facing," Nash said, noting injuries to Gasol and reserve big man Jordan Hill, among other things. "I think it's inevitable, or impossible, to reach the heights that maybe we saw in the summer, regardless of whether they were attainable or not. I think we have to adjust, and our goal should be to try to get a little bit better every day, try to figure out a little more every day and see where it leaves us in the next six weeks or so. "Hopefully we get in the playoffs, and hopefully we really form a team that really causes people problems, and we make a great run. But hope definitely springs eternal for the future still. I'll still be here two more years, and am incredibly excited about what we could do." I don't think it was a surprise to anyone on the Lakers that sacrifices would have to be made amongst the teams' superstars, what they didn't anticipate was Kobe and Steve having to totally reinvent their games to give this team a chance to win night in night out.    
Original Story:
http://blacksportsonline.com/home/201...
THE BACKYARD
BEST OF MAXIM
RELATED ARTICLES
SHINY HAPPY PEOPLE
While the season has not gone as planned, both Steve Nash and Dwight Howard -- and even Kobe, in a way -- said that the run for a postseason berth could be fun.
Following the Lakers' win over the Timberwolves on Thursday night, Kobe Bryant had something to say about his teammate. Kobe's killer quote of the night was likening Antawn Jamison to "a cockroach": "He keeps finding the cracks." — KEVIN DING (@KevinDing) March 1, 2013   Pretty spot on, seeing that cockroaches can live forever and live through hell. Article found...
Steve Nash does not regret his decision to join the Lakers despite a frustrating season that may result in missing the playoffs.
While LeBron and DWade were busy posting fun stuff to their Twitter account like The Heat's Harlem Shake video – FUNNY, make sure you watch that even if you hate every other video you've seen of it. Kobe Bryant was announcing he'd required a new nickname, Vino. But he's not giving you the meaning behind it. You have to figure out a brain teaser in order to understand the...
Pau Gasol is not yet ready to return to the court.  He's not even ready to return to practices.  However, he can at least do some form of working out.  Apparently, the Los Angeles Lakers' forward has been cleared to use an elliptical.While there is a good chance Gasol cannot return unless the Lakers make the playoffs, he is working hard to get back.  Mark Medina of the...
Dwight Howard can barely keep himself on the court this season for the Los Angeles Lakers, but he's already eyeing a possible Olympic roster spot for 2016.  Howard has been battling a torn labrum in his shoulder, and he has been trying to get his back right all season after surgery last summer. According to Dave McMenamin of ESPN Los Angeles, Howard was asked about the 2016...
With a win last night, the Los Angeles Lakers have pulled within two games of the Houston Rockets for the eighth and final playoff spot in the Western Conference. The Lakers are 4-1 since the All-Star break and 11-5 in their last 16. Kobe Bryant guaranteed the team would reach the postseason and Steve Nash is starting to really adapt to the Lakers' role that went from juggernaut...
Stephen Curry's 54-point explosion at Madison Square Garden on Wednesday night earned the Warriors guard a lot of new fans. Already widely considered one of the greatest shooters ever, Curry drew praise from many as the best shooter in the game today. At least, that was how Celtics coach Doc Rivers sees it. If Curry is the clear-cut choice as the best pure shooter in the game,...
It's been well documented how much Lakers forward Pau Gasol loves Los Angeles. He's been to Dodgers games and done various philanthropic efforts at local hospitals, but Wednesday night he enjoyed a first. Gasol visited the new Pauley Pavilion and took in what he says was his first college basketball game, a 79-74 overtime win for UCLA over Arizona State. Gasol attended...
The Lakers will temporarily re-brand as "Los Lakers" for three games in March. As part of the NBA's seventh-annual "Noche Latina" (Latin Night) program, the Lakers will wear Los Lakers uniforms on March 3 at Staples Center, hosting the Atlanta Hawks. "The NBAs inclusion of the Lakers in its month-long slate of Noche Latina games is the perfect opportunity...
LOS ANGELES (AP) -- Kobe Bryant scored 33 points and Antawn Jamison added 17 in the Los Angeles Lakers' 21st consecutive victory over the Minnesota Timberwolves, 116-94 on Thursday night. Bryant and Jodie Meeks each hit four of Los Angeles' 16 3-pointers, and Meeks finished with 16 points. The Lakers (29-30) have won 12 of 17 and five of seven while moving within two games...
"The harder the conflict, the more glorious the triumph. What we obtain too cheap, we esteem too lightly; it is dearness only that gives everything its value. I love the man that can smile in trouble, that can gather strength from distress and grow." — Thomas Paine The loss in Denver seem to have changed the attitude of the Lakers (28-30) over the course of...
Lakers News

Delivered to your inbox

You'll also receive Yardbarker's daily Top 10, featuring the best sports stories from around the web. Customize your newsletter to get articles on your favorite sports and teams. And the best part? It's free!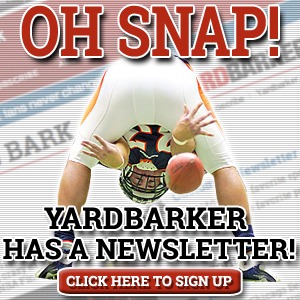 Latest Rumors
Best of Yardbarker

Today's Best Stuff

For Bloggers

Join the Yardbarker Network for more promotion, traffic, and money.

Company Info

Help

What is Yardbarker?

Yardbarker is the largest network of sports blogs and pro athlete blogs on the web. This site is the hub of the Yardbarker Network, where our editors and algorithms curate the best sports content from our network and beyond.