Found July 12, 2013 on Fox Sports North:
PLAYERS:
Shabazz Muhammad
,
Gorgui Dieng
,
Chris Johnson
,
Rick Adelman
,
Robbie Hummel
,
Lorenzo Brown
,
Chase Budinger
,
Corey Brewer
,
Flip Saunders
,
Ricky Rubio
,
Alexey Shved
,
Jack Sikma
TEAMS:
Minnesota Timberwolves
,
Utah Jazz
MINNEAPOLIS -- For the rare NBA diehard in Minneapolis who considers three weeks without pro hoops a purgatorial layoff, it's a midsummer oasis in Vegas. For the more casual observer, it's a first glimpse into top draft picks' outlook at the next level. For 13 men who, for at least the next 10 days, will wear matching Minnesota uniforms, it's a proving ground. There's a pair of Timberwolves rookies with all eyes on them at this year's NBA Summer League. There's a big man reaching veteran status trying to prove he belongs. There's a couple young coaching protgs gaining valuable experience. And there's a whole host of opportunity seekers hoping the Vegas version of the NBA's July mini-slate vaults them toward a bottom-to-the-top professional career. "You never know who you're gonna go up against," said forward Luke Sikma, entering his second summer league season with Minnesota. 'There's a lot of guys I respect, and there's a lot of guys who this isn't their first go-round. They've been to a lot of summer leagues, a lot of training camps. You can learn a lot from them. I'm still really young." Starting with a Saturday clash against the NBA D-League Select team, the Timberwolves will play three round-robin games in the next four days, then be seeded in a tournament featuring all 22 summer league squads. First-round draft picks Shabazz Muhammad and Gorgui Dieng will receive ample minutes as they take their baby steps toward professional ingratiation. But every player, from undrafted rookie free agent Brandon Paul to seven-year journeyman Solomon Jones, will get his shot, player development coach David Adelman said. It's a unique world they'll enter on the UNLV campus, one that serves as both showcase for talent and sliver of opportunity. Few guarantees Barring a surprise showing, Muhammad, Dieng and forward Chris Johnson are the only summer league players you'll see bouncing onto the Target Center hardwood for this year's season opener. Each has a guaranteed contract coming his way -- Muhammad and Dieng as part of the NBA's rookie pay scale, and Johnson via a quiet, minimum deal signed near the end of last season. "That takes the pressure off," Johnson said. "A little bit." But all three have plenty to prove. For Muhammad, it's showing he can -- and desires to -- defend longer, stronger, quicker wing players. A mastery of coach Rick Adelman's Princeton offense-inspired sets is taking root, too, as the self-creative small forward is now learning how to move without the ball more and take advantage of screens. The younger Adelman in this equation likes what he's seen so far. "He's gotten better and better," said David Adelman, Rick's son who's heading up the summer league team. "He's trying to get comfortable with the offense. It's totally different than what he did at UCLA. I've really enjoyed being around him -- really positive, just trying to learn." And see how he stacks up. "It's hard," admitted Muhammad, acquired 14th overall in a draft-and-trade deal with the Utah Jazz. "This is something really new, just like when I went from high school to college. Now, it's college to the NBA. I've got to really adapt to it, and I think I'm really adapting, starting now." Dieng, too, has questions surrounding his entry into the league. Drafted 21st overall to fill a primarily defensive role, his value will increase dramatically if he develops a complementary shooting touch. His offseason strength program will be put to the test, too, as the 6-foot-11, 230-pound center bangs against thicker, more seasoned professional players. After playing a central role in Louisville's NCAA championship run a year ago, Dieng's approach to the summer is simple. "I just wanna play hard and show that I love what I'm doing," Dieng said. "That's all that matters to me. That's me." The situation proves a little tenser for Johnson. Although he earned his first full-year deal in the spring, it's with tenuous optimism that he prepares for his fourth NBA campaign. He has been waived three times in the past two seasons, struggling to defend beefy post players on a consistent basis. But his 3.9 points and 1.9 rebounds in 9.5 minutes per game last season were enough for the Timberwolves to keep him around. At Rick Adelman's urging, the 6-foot-11 LSU product has already put on 15 pounds of muscle this offseason and checks in at 230, he said. "I feel that I was a little bit of a liability as far as (defending) bigger guys," said Johnson, the team's only summer league player who's suited up for the Timberwolves. "It's just the start, but I've been working with G (Dieng) and certain guys like that, just trying to work on how I want to front certain guys and just get back into the swing of things is all." Finding a crack Robbie Hummel and Lorenzo Brown would rather see their summer travels limited to a week-and-a-half in Vegas this offseason. Both second-round draft picks by the Timberwolves, there's a chance they end up playing in a European league to further develop their skill sets. Hummel, picked 58th overall in 2012, spent the past season in Spain after multiple knee injuries halted his chances of cracking into the league right away. With Muhammad coming in, Chase Budinger coming back and the impending free agent signing of Corey Brewer, there might not be room for a fourth small forward in Adelman's rotation, even if Hummel's back to 100 percent as he says he is. Unless he goes nuts at summer league. "I've just got to go out there and play," Hummel said when asked about showing he's fully healthy once again. "That's the best way you can do it. I can say it as many times as I want." Brown, Minnesota's second-round pick in the 2013 draft, hasn't dealt with injury woes to Hummel's extent. He just happens to play a position at which the Timberwolves are already well-stocked. President of basketball operations Flip Saunders called the 6-5, 189-pound point guard an NBA-ready talent and said he'll have a chance to earn a training camp invite. Ricky Rubio's firmly entrenched as Minnesota's starter, though, with J.J. Barea and Alexey Shved available behind him. Take over games with the distribution and around-the-rim finishing ability he flashed in three years at NC State, and Brown just might convince Adelman he belongs in that mix rather than in Europe. "I think I can fit in here," said Brown, who worked alongside Shved this week while the Russian was in town for practices. "He's been a really great player, and I'm just learning from what he does -- just attacking, being aggressive." Behind those two, the Timberwolves' Vegas bunch is a mix of potential up-and-comers, most of whom haven't played a minute of NBA basketball. Jones is a glaring exception, having spent time with the Hawks Pacers, Clippers, Hornets and Knicks. But players scratching for a way out of Europe or the D-League are much more typical. It requires patience, said Sikma, the son of former NBA star and current Timberwolves assistant Jack Sikma. Passion, too. "You always want to play against the best competition and show what you can do," said Sikma, the summer league team's only returner from 2012, save for Hummel. "It's definitely not frustrating for me; I love playing basketball, hooping, especially at a high level, so I'm gonna keep doing it until my body breaks down or someone tells me to go home." Chasing titles The coming days will build David Adelman's coaching experience, too. In two years as a player development coach, the former high school head man has learned the ins and outs of interacting with elite-level players. Now, for the second summer in a row, he's the head honcho for a short while.Organizing five practices in the past three days, he's bombarded his charge with a skinnier version of his dad's playbook. For newbies out of college and athletes that have grown used to the European game, it can be a bit of a shock. "It's a lot of stuff to put in," the young coach said. "I think it's different for each guy. Guys that were in programs in college that maybe were more set-oriented have a harder time, because it's a lot of motion, a lot of options to choose from, and they've got to get used to being kind of independent, playing on their own. So you're trying to give them a structure but not make them feel like they're a robot." A summer league championship wouldn't be a bad feather in his cap on the way to becoming a head coach someday, either. For the first time since its 2004 inception, the Las Vegas summer league features a full-fledged, bracketed tournament that crowns a champion. Through a consolation portion of the proceedings, each team is still guaranteed five games. An added incentive, as if future NBA coaching and playing hopefuls needed any more. "It kills me, because last year, we were good," joked Adelman, who led last summer's team to a 4-1 record. "I think it's good. I think for the guys, it keeps it competitive. If you have subs that maybe haven't played a lot, they feel like they're getting a good look." But ultimately, these developmental days in the gambling capital of America carry an appropriate them: chance. The chance for Adelman to increase his coaching stock. The chance for the Timberwolves' draft picks to start building their cases for a spot in the rotation. The chance for their outside-looking-in teammates to alter that perspective, whether they attract the attention of Saunders or another NBA general manager. Unlike a game of roulette, however, the gamblers dressed in Adidas practice-style gear have some say in their eventual winnings. "There's always a chance," David Adelman said. Follow Phil Ervin on Twitter
Original Story:
http://www.foxsportsnorth.com/nba/min...
THE BACKYARD
BEST OF MAXIM
RELATED ARTICLES
MINNEAPOLIS -- Directing traffic and slicing through frontcourt double teams inside the Target Center Lifetime Fitness center Wednesday afternoon, Alexey Shved gave off every impression of a seasoned NBA veteran. Relative to most of his current workout buddies, the Timberwolves guard fits that description. But it was just four months ago that an overused Shved trudged wearily out...
MINNEAPOLIS -- The sharp and savvy swing man, returning to a Target Center near you. He hates being late. He keeps that California sun-bleached hair tidy. He speaks well, shoots well, and is coming back as part of the Timberwolves' revamped roster. It wasn't a given that Chase Budinger would emerge from unrestricted free agency without requiring a new-home search somewhere...
LAS VEGAS -- Climb up through the lower bowl of the Thomas & Mack Center at 4 p.m. on Saturday afternoon, and every audible conversation is about one 20-year-old rookie in electric yellow shoes. "He played at UCLA." "... the one who lied about his age." "... in high school here in Vegas." "How do you pronounce it? Shabaaazz? Shabaaahhhzz...
MINNEAPOLIS -- Andrei Kirilenko won't leave the Twin Cities many signature moments to remember him by, but that isn't because the veteran small forward didn't make a difference during his one season with the Minnesota Timberwolves. The man nicknamed after a gun just operates more like an M-16 than a bazooka. The guy they call AK-47 takes a knack for steady, persistent...
MINNNEAPOLIS -- It's merely a formality, but Chase Budinger surely can rest a bit easier tonight. After celebrating his agreement to stay with the Minnesota Timberwolves back on July 2, the unrestricted free-agent small forward made it official Friday. The team announced it's signed him to an undisclosed salary, though media reports say he'll make 16 million over three...
MINNEAPOLIS -- Welcome back to the start. When the Target Center emptied for a final time during the 2012-13 season April 17, the needs for the team sauntering off the floor were readily apparent. Get healthy. Get bigger. Get deeper. Get shooting. Get defense. Get better. Much, much better. Since then, a front-office regime change has brought an aggressive roster-building approach...
AK-47 must have really wanted to get out of Minnesota. After opting out of a $10 million salary with Minnesota, Kirilenko will get the Nets mini-mid level of $3.1 million, per source. — Chris Mannix (@ChrisMannixSI) July 11, 2013
Minnesota Timberwolves president of basketball operations Flip Saunders told reporters Friday that assistant Bill Bayno has agreed to join the Toronto Raptors staff. Bayno, 51, had worked under Rick Adelman since the Timberwolves' head coach was hired in 2011. Bayno now joins Dwane Casey's staff in Canada, where he's expected to concentrate primarily on defense. The move...
The Nets have been busy this offseason, and they've added one more name to the list of new talent – Andrei Kirilenko. Brooklyn reached a deal with the former Timberwolves forward on a two-year, mini-mid-level exception, according to The New York Post. Kirilenko will now make $3.18 million next season, a surprising pay cut seeing as he opted out of the final year of his contract...
Andrei Kirilenko didn't land a lucrative, long-term deal, but he will join a franchise with zero fear of taking on an extreme financial burden. According to Kirilenko's agent, Marc Fleisher, the Minnesota Timberwolves small forward of exactly one season will sign with the spendthrift Brooklyn Nets. The 11-year pro opted out of the second year of his contract in Minneapolis...
The Minnesota Timberwolves and veteran power forward Ronny Turiaf have agreed to a two-year, $3.2 million contract. Turiaf's agent, Mark Bartelstein, confirmed the deal in a phone interview on Thursday night. Bartelstein said Turiaf was encouraged by the direction of the franchise under new boss Flip Saunders and excited by the style of play used by coach Rick Adelman. Turiaf...
MINNEAPOLIS -- It took a bit more time and maneuvering than expected, but the Kevin Martin-Rick Adelman reunion in Minnesota is now official. The Timberwolves announced Thursday night they've acquired Martin, a former player of Adelman's on two separate occasions, from Oklahoma City in a three-team, sign-and-trade deal that sends point guard Luke Ridnour and a 2014 second...
NBA News

Delivered to your inbox

You'll also receive Yardbarker's daily Top 10, featuring the best sports stories from around the web. Customize your newsletter to get articles on your favorite sports and teams. And the best part? It's free!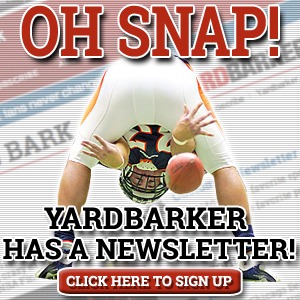 Latest Rumors
The Backyard

Today's Best Stuff

For Bloggers

Join the Yardbarker Network for more promotion, traffic, and money.

Company Info

Help

What is Yardbarker?

Yardbarker is the largest network of sports blogs and pro athlete blogs on the web. This site is the hub of the Yardbarker Network, where our editors and algorithms curate the best sports content from our network and beyond.