Found July 27, 2012 on Fox Sports Arizona:
PLAYERS:
Lance Blanks
,
Wesley Johnson
,
Robin Lopez
,
Hakim Warrick
,
Eric Gordon
,
Goran Dragic
,
Michael Beasley
,
Luis Scola
,
Marcin Gortat
,
Alvin Gentry
,
Channing Frye
,
Anthony Davis
,
Ricky Rubio
,
Kevin Love
,
Andrei Kirilenko
TEAMS:
Phoenix Suns
,
Minnesota Timberwolves
,
New Orleans Pelicans
,
Utah Jazz
,
Memphis Grizzlies
,
Los Angeles Lakers
Despite not landing a big star during their July trek through free agency, the Phoenix Suns' personnel executives continue boldly going where few of their predecessors have gone before. On Friday, president of basketball ops Lon Babby and general manager Lance Blanks joined local reporters on a conference call to discuss the finalized three-team sign-and-trade transaction that brings Wesley Johnson and a future first-round draft pick to Phoenix and ships out two Suns reserves. Officially gone are former first-round pick Robin Lopez and hasty summer-of-2010 acquisition Hakim Warrick. They'll be working for the New Orleans Hornets. Johnson, the fifth overall pick in the 2010 draft, arrives from the Minnesota Timberwolves, where he produced two seasons that qualify as disappointing relative to his talent. "He's coming in pretty much with a clean slate," Blanks said after suggesting part of Johnson's struggles with the T-wolves could be related to unreasonable expectations associated with being the fifth selection. While Babby reminded reporters of the potential benefits of a scenery change, Blanks pointed out that the bouncy, 6-foot-7 wing shooter may be more comfortable playing in the Suns' run-and-shoot-friendly system. "We play a style that's a little more wide open and not as restrictive as other systems," Blanks said. "It's a position of need. Our wing situation was bare at the start of free agency." And, in general terms, Johnson slides in nicely next to a few players with big talent and situations that allowed them to be had. "We see this as another opportunity to move into a new era of Suns basketball," Blanks said. "We're wildly excited about players like Wes Johnson coming here. We need young guys and we need to grow." A lot of seeds have been planted. With cap space aplenty and a mandate to get younger, the Suns attempted to pry Eric Gordon from the Hornets, brought home free-agent point guard Goran Dragic, signed gifted forward Michael Beasley and were aggressive in their successful pursuit of amnestied post player Luis Scola. Although Scola's a relative graybeard, the other new Suns are young and frisky ... traits this franchise couldn't boast in abundance over the past two (non-playoff) seasons. With an apparent need to hire another large center to back up Marcin Gortat when coach Alvin Gentry chooses not to put that task on Channing Frye, the Suns are ready to roll -- for now and the near future. "We had every intention of bringing (Lopez) back, and that certainly was the case," Babby said in regard to the vacancy at backup center. "Robin made it clear he really was looking for an opportunity to be starter." So, with a deal in place that helped the team clear more cap space, add a talented player and pick up another first-round pick, the Suns sent Lopez and Warrick to the Hornets. Lopez might have a legitimate chance to start in New Orleans, while Warrick -- who usually scored like mad during his limited opportunities in two seasons here -- will be working behind touted rookie Anthony Davis. Meanwhile, back in Phoenix, the Suns feel they could be good enough to remain competitive (and watchable) right now and still have the financial latitude to snag the next available star. As Babby pointed out, they're definitely younger. They also have more guys capable of scoring. They have about 7 million to play with going forward this season and should have "tremendous flexibility" during the next free-agent session. By the way, the pick owed to the Suns by the T-wolves is protected through No. 13 in the next two drafts and No. 12 the following year. If Ricky Rubio returns to health, Kevin Love continues to generate numbers and Andrei Kirilenko provides a defensive upgrade, Minnesota could make the playoffs next season. Maybe. Anyway,the T-wolves also have a first-round pick due from the Memphis Grizzlies; a maze of scenarios must be decided before the Suns can use one of those selections, but -- teamed up with a couple of future first-round picks from the Los Angeles Lakers and their own pick -- it could help generate a decent, traded-up spot in the lottery. Either way, the Suns at least have more future personnel options. "Our catch phrase around here is 'This is the end of the beginning'," Babby said almost four weeks after the free-for-all began. The irony probably isn't lost on Suns fans who have largely been looking at it from the opposite perspective since back on the Fourth of July.
Original Story:
http://www.foxsportsarizona.com/07/27...
THE BACKYARD
BEST OF MAXIM
RELATED ARTICLES
The fourth game for the Suns, and third for the former North Carolina Basketball player Kendall Marshall, was once again not the best performance for the team, but even if the stats definitely do not reflect it the rookie floor general seems to be improving each game. In a match up where the Phoenix Suns (1-3) lost to the NBA D-League Select (2-2) by fourteen points, with the final...
The Phoenix Suns say Brad Casper has resigned as president of the NBA team to focus on outside business ventures. They say chief operating officer Jason Rowley will assume responsibility for the club's business operations as president and Lon Babby will continue serving as president of basketball operations. Casper oversaw the Suns' business operations since October. He...
PHOENIX (AP) -- The Phoenix Suns say Brad Casper has resigned as president of the NBA team to focus on outside business ventures. They say chief operating officer Jason Rowley will assume responsibility for the club's business operations as president and Lon Babby will continue serving as president of basketball operations. Casper oversaw the Suns' business operations since...
The Hornets have acquired Robin Lopez, Hakim Warrick, and cash considerations from the Suns.
He never won an NBA Championship during his hall-of-fame career, but Charles Barkley has one historic achievement that no other past or present Phoenix Suns player can match. Sir Charles is the only Sun to ever win two Olympic Gold Medals, with the "Dream Team" at the Barcelona games in 1992 and again at the [...] [[ This is a content summary only. Visit my website for full...
The really hardcore NBA fans have flipped ahead in their hoop calendars and circled Dec. 29, 2012, as appointment viewing. Well, assuming doomsday -- as interpreted through study of the Mayan calendar -- doesn't co-opt the season (and the entire planet) 17 days earlier, the Suns will be in Minneapolis to take on Derrick Williams, Alexy Shved and the Timberwolves. It will be...
Everyone remembers Thunder Dan Majerle's time in Phoenix (he spent eight seasons there) but in between there and his time with the Miami Heat he had a one year pit stop with the Cleveland Cavaliers. Because most people didn't even know that he played in Cleveland the coolness factor of this jersey is greatly elevated. Thunder Dan Majerle was comparable to fellow white dunker...
NEW ORLEANS -- The Hornets, Suns and Timberwolves have agreed to a multiplayer trade sending 7-foot center Robin Lopez and forward Hakim Warrick from Phoenix to New Orleans, while moving forward Wesley Johnson and a first-round draft pick from Minnesota to Phoenix, a person familiar with the deal said. The person told The Associated Press about the trade on condition of anonymity...
NBA News

Delivered to your inbox

You'll also receive Yardbarker's daily Top 10, featuring the best sports stories from around the web. Customize your newsletter to get articles on your favorite sports and teams. And the best part? It's free!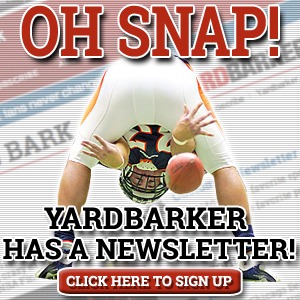 Latest Rumors
The Backyard

Today's Best Stuff

For Bloggers

Join the Yardbarker Network for more promotion, traffic, and money.

Company Info

Help

What is Yardbarker?

Yardbarker is the largest network of sports blogs and pro athlete blogs on the web. This site is the hub of the Yardbarker Network, where our editors and algorithms curate the best sports content from our network and beyond.