The 'Just a reminder that Wilt Chamberlain put up utterly absurd numbers' quiz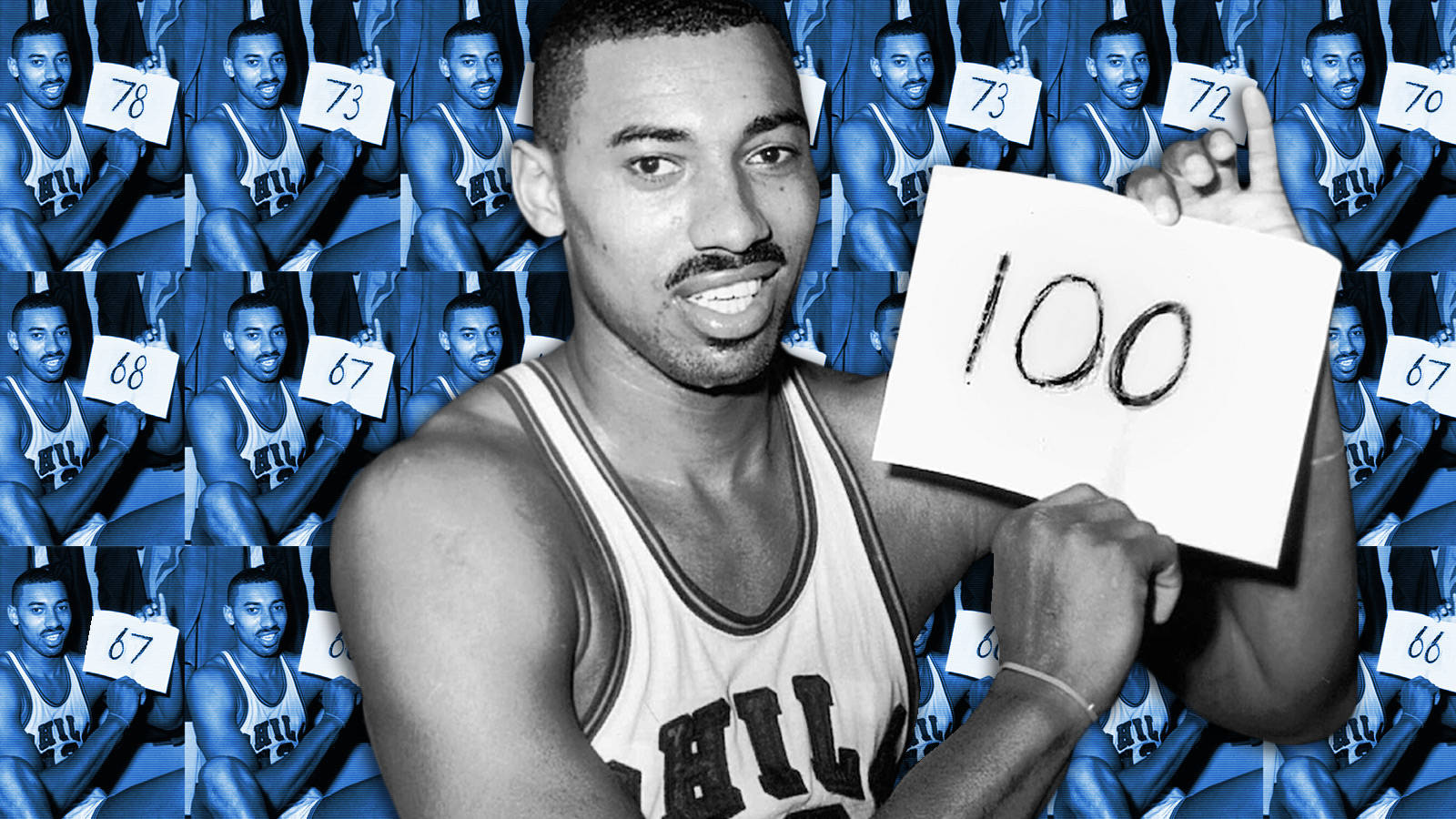 Yardbarker Illustration/Getty Images
On this day 55 years ago, Wilt Chamberlain hung a 100 on the Knicks in a game modern day NBA fans still think about quite often. So now seems like a good time to remind everyone just how ridiculous the Big Dipper was in his prime:
During that 1961-62 season, Wilt averaged 50.4 points per game. The next season was a massive disappointment where he was only able to manage a paltry 44.8 points per game. 
Throughout the high-scoring '60s, a player scored 60 or more points 36 times. Wilt was responsible for 32 of them.
He grabbed 27 rebounds per game his rookie year, and a career-high 27.2 the next season. His lowest average for his career was 18.2. The current leader in RPG is Hassan Whiteside with 14.1. 
During the 100-point game, Wilt went 36 for 63 from the field and 28 for 32 at the line. For comparison, in Kobe's final game, where he all but played one-on-five for 48 minutes, he only managed to go 22 for 50 on his way to 60 points. 
For his career, Wilt averaged nearly 46 minutes played per game, never once coming close to playing fewer than 40 minutes per game. 
So yes, suffice it to say, fans will never see a player as absurd and preposterous as Wilt was anytime soon. Which gets us to today's quiz. In NBA history, a player has gone for 60 points or more on 66 occasions. As mentioned, Wilt was responsible for 32 of these instances. How many of the rest can you recall? Eight minutes are on the clock.
HINT: Points - date of 60+ point game. 
Good luck!

QUIZ: Name the highest single-game scorers in NBA history, besides Wilt Chamberlain
MORE FROM YARDBARKER
NBA News

Delivered to your inbox

You'll also receive Yardbarker's daily Top 10, featuring the best sports stories from around the web. Customize your newsletter to get articles on your favorite sports and teams. And the best part? It's free!