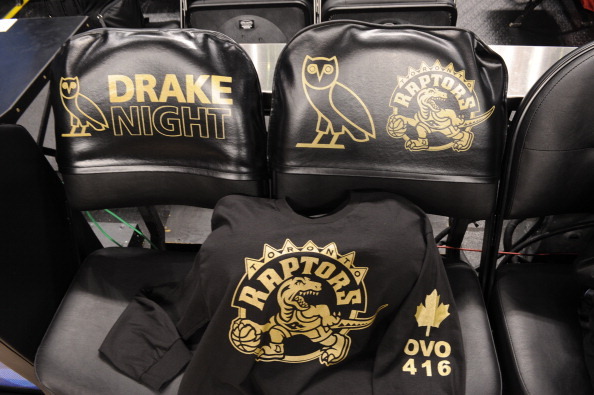 Earlier this week, there was a report by The Globe and Mail which stated that the NBA had offered to drop a $25,000 tampering fine that had been issued to the Toronto Raptors if the team stripped Drake of his official ambassador title. Drake had gotten into some hot water with the league for "recruiting" Kevin Durant during a concert he held over the summer. Now, the NBA has responded to the report by stating that they never broached the subject of asking the Raptors to relieve Drake of his ambassadorship. "As the Raptors' global ambassador, Drake must follow our anti-tampering rules," Tim Frank, the league's senior vice-president of basketball communications, said in an email to The Canadian Press on Wednesday. "At no point did we suggest his title be removed but we were clear that as long as he acted as a representative of the team, he is subject to the league's rules." With as much attention as he brings the Raptors (let's be real, this is the most national coverage that the Raptors have received since… Drake's adventures in lint rolling during the playoffs) it doesn't make much sense for the Raptors or the NBA to distance itself from Drake. It seems likely that the NBA was just reminding the Raptors that just because Drake is a celebrity doesn't mean that he's not bound by the rules of the NBA as long as he continues to act as an official member of the Raptors organization. [Complex][National Post] Article found on: Next Impulse Sports
MORE FROM YARDBARKER:
The worst players to play pickup basketball with
MORE FROM YARDBARKER
Raptors News

Delivered to your inbox

You'll also receive Yardbarker's daily Top 10, featuring the best sports stories from around the web. Customize your newsletter to get articles on your favorite sports and teams. And the best part? It's free!