The Celtics are deep this year. As Lex mentioned the other day, they are built to withstand injuries because of their depth at every position. Because of the versatility of the players they have, every position is four deep. That is, every position except one.
At Power Forward, the Celtics could use any one of 4 players in a normal rotation: Brandon Bass, Jared Sullinger, Chris Wilcox and Jeff Green. At Small Forward there are Paul Pierce, Jeff Green, Kris Joseph, and Courtney Lee. Center we have Kevin Garnett, Darko Milicic, Jason Collins, and Fab Melo. At Shooting Guard they are again four deep with Courtney Lee, Jason Terry, Avery Bradley, and Deonte Christmas.
With the retirement of Keyon Dooling, the Celtics are down to one pure point guard. They don't have any clear cut choice to back him up. And, should Rondo be out for any time, the dilemma becomes even more concerning.
For now. Jason Terry is being considered the back up point guard but Doc has voiced his concerns about having Jet handling the ball too much. Jason's at his best when he is scoring the ball and having to bring the ball up may limit his ability to be a much needed scorer with the second unit. Courtney Lee is also at his best when he's allowed to be a scorer and so shouldn't be the primary ball handler either.
Avery Bradley is one possibility to be the playmaker on the second unit, but he will likely get his starting spot at the 2 back when he returns from the shoulder injury. And, for now, he isn't playing so that's not even a possibility.
The Celtics do have 2 players who might possibly fill the role of a back up point guard, and one who could possibly fill in if Rondo had to sit out a game or two. Jamar Smith and Dionte Christmas are both in camp on partially guaranteed contracts and fighting for the final roster spot. From all of my reading, the prevailing feeling among Celtics fans is that they are pulling for Christmas to make the team.
Christmas has a 2 year minimum salary contract with $236,802 guaranteed with no guarantee date. Smith also has a 2 year minimum salary contract with 25,000 guaranteed and becomes fully guaranteed if he is still on the team on November 15.
Christmas was the better player in Summer League and has the larger amount guaranteed. Jason Terry has taken Dionte under his wing and is advocating for him to win one of the last two spots on the team. However, in the first two preseason games, Jamar Smith was the first point guard off the bench and has gotten more minutes than Christmas.
Between the two games, Smith played 24:16 and had 4 points, 0 assists, 2 rebounds, 5 turnovers, and 2 steals. Christmas played 15:58 and had 9 points, 0 assits, 4 rebounds, 0 steals and 1 turnover. Christmas is the more rounded player as well as having a 2 inch height advantage. With no assists for either, they haven't made an impression as a playmaker, but Christmas played better in fewer minutes. So far, it seems that Doc is given the chance to Smith to earn the position.
There are 2 positions open and 3 players vying for them. The Celtics 2nd round pick, Kris Josephs, has a completely unguaranteed contract but is a good prospect. And there are Smith and Christmas. There's always the possibility that both Smith and Christmas make the team and Joseph is cut. With Danny Ainge drafting Joseph and singling him out as a player who has impressed him in camp, it seems unlikely that he won't make the cut. That leaves Smith and Christmas to fight it out for that last spot and convince Doc that he can fill the back up point guard spot. This will be a battle to watch through the rest of the preseason.
[Discuss on CG Forums!]
Original Story:
http://celticsgreen.blogspot.com/2012...
MORE FROM YARDBARKER
Celtics News

Delivered to your inbox

You'll also receive Yardbarker's daily Top 10, featuring the best sports stories from around the web. Customize your newsletter to get articles on your favorite sports and teams. And the best part? It's free!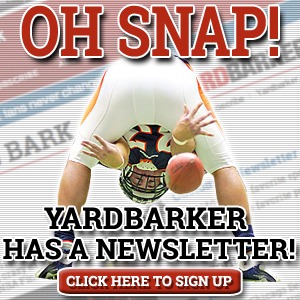 Latest Rumors
Best of Yardbarker

Today's Best Stuff

For Bloggers

Join the Yardbarker Network for more promotion, traffic, and money.

Company Info

Help

What is Yardbarker?

Yardbarker is the largest network of sports blogs and pro athlete blogs on the web. This site is the hub of the Yardbarker Network, where our editors and algorithms curate the best sports content from our network and beyond.