Found February 09, 2012 on Salt Lake Tribune:
Utah Jazz notes: Tinsley, Jazz pleased with addition of Carroll By Steve Luhm The Salt Lake Tribune Published Feb 9, 2012 12:51PM MDT Two seasons ago, Jazz point guard Jamaal Tinsley and newcomer DeMarre Carroll were teammates in Memphis. The players were reunited Thursday morning, when the Jazz practiced for the first time since Utah signed Carroll for the rest of the season. "He's a hard-nosed player," Tinsley said. "Good guy. Good friend. Good teammate. He works hard. He listens. Like I said, he's a good player." Carroll, a 6-foot-8 forward, also has fond memories of playing side-by-side with Tinsley. "I call him my Big Vet... Copyright 2012 The Salt Lake Tribune. All rights reserved. This material may not be published, broadcast, rewritten or redistributed.
Original Story:
http://www.sltrib.com/sltrib/jazz/534...
THE BACKYARD
BEST OF MAXIM
RELATED ARTICLES
Utah Jazz: One year later, Sloan's legacy still waiting for final chapter By Brian T. Smith The Salt Lake Tribune Published Feb 9, 2012 05:05PM MDT The numbers are staggering. His name still rings out and forever will. Jerry Sloan collected 1,221 victories coaching the Jazz and Chicago, with 1,127 captured as he led Utah to two NBA Finals and 19 postseason appearances. He...
Monson: Ty Corbin steering Utah Jazz ship through tricky seas By Gordon Monson Tribune Columnist Published Feb 9, 2012 11:42PM MDT Following a legend is often a road to nowhere. But when Tyrone Corbin found out in a blurred rush one year ago that Jerry Sloan was quitting and that Jazz management wanted him to take over for the iconic coach, his response was … good choice...
Ex-Jazz assistant Johnson: No regrets about resigning Steve Luhm The Salt Lake Tribune Published Feb 10, 2012 01:01AM MDT Former Utah Jazz assistant Phil Johnson could have replaced Jerry Sloan as head coach. He could have parlayed 23 years of loyalty to Sloan and the organization into a multi-year contract worth millions of dollars. After Sloan resigned, Johnson simply needed...
No Utah Jazz players make 2012 NBA All-Star team By Brian T. Smith The Salt Lake Tribune Published Feb 9, 2012 05:23PM MDT No Utah Jazz players were selected to the 2012 NBA All-Star team. Forward Paul Millsap and center Al Jefferson were the team's best candidates. It's the first time since 2009 the Jazz (13-11) haven't had an All-Star selection. Former Utah guard Deron...
SALT LAKE CITY (February 8, 2012) - The NBA announced today that Utah Jazz forward Gordon Hayward is among 18 players selected for the 2012 BBVA Rising Stars Challenge on Friday, February 24 in Orlando, during NBA All-Star 2012. Hayward is Utah's first participant in the event since Ronnie Brewer and Paul Millsap participated in 2008. READ MORE >>
Kragthorpe: Utah Jazz's playoff hopes fading fast Published Feb 8, 2012 09:22AM MDT Indianapolis After a final flurry under the basket, the game ended with Jazz center Al Jefferson flat on his back in the lane, extending a hand in need of help. The Jazz were knocked down Tuesday night, and they got back up — just not adequately enough to finish well against Indiana...
Live analysis: Utah Jazz lead OKC Thunder 30-27 after first quarter By Steve Luhm The Salt Lake Tribune Published Feb 10, 2012 09:03PM MDT The First: Jazz 30, Thunder 27 The Jazz miss five of their first seven shots, but they build a 19-15 lead on Raja Bell's 3-pointer with 4:25 left. The Thunder convert their next five possessions, however, to prevent Utah from increasing...
Until the decision is taken out his hands, whether through trade or other circumstances, Ty Corbin faces a dilemma each game. Who plays? With the exception of 21-year-old Gordon Hayward, who starts, the Jazz are basically split into two distinct groups. The clean divide has become veterans and newcomers. READ MORE >>
Despite their recent overall struggles, the Utah Jazz have been one of the better home teams in the Western Conference this season. Their next opponent, though, has experienced success recently in Salt Lake City. The Oklahoma City Thunder will try to wrap up a five-game road trip with their third consecutive win at EnergySolutions Arena on Friday night. Utah (13-11) has dropped...
Oklahoma City will attempt to wrap up a five-game road trip on a winning note tonight when Kevin Durant and Company visit Salt Lake City to take on the Utah Jazz.
Jazz News

Delivered to your inbox

You'll also receive Yardbarker's daily Top 10, featuring the best sports stories from around the web. Customize your newsletter to get articles on your favorite sports and teams. And the best part? It's free!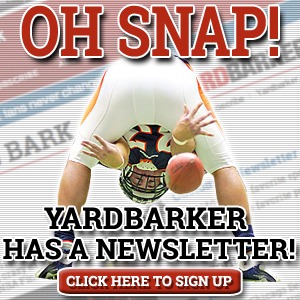 Latest Rumors
Best of Yardbarker

Today's Best Stuff

For Bloggers

Join the Yardbarker Network for more promotion, traffic, and money.

Company Info

Help

What is Yardbarker?

Yardbarker is the largest network of sports blogs and pro athlete blogs on the web. This site is the hub of the Yardbarker Network, where our editors and algorithms curate the best sports content from our network and beyond.