Found November 08, 2012 on Project Spurs:
Back in the early 2000's, the rivalry between the San Antonio Spurs and Los Angeles Lakers was at epic proportions. Both teams had to go through one another en route to the NBA Finals as they competed for Western Conference supremacy. There was no love lost between the two squads and when they did meet in the playoffs, it was sure to be a series for the ages. It was Kobe, Shaq, and Phil Jackson versus Tim Duncan, David Robinson and Gregg Popovich. Talk about star power clashing on the biggest basketball stage. So when in 2000 when former Lakers coach Phil Jackson was the head coach of the Western Conference All-Star team, and David Robinson was on the squad, did Robinson purposely leave Jackson hanging during player introductions? Check it out. OK so it was funny how Jackson looked stunned when Robinson didn't shake his hand but I highly doubt Robinson did it on purpose. Not only is he a stand up guy, he also didn't shake hands with the rest of the coaching staff. I am sure if you ask David about this he'd probably say he doesn't remember or just simply say it was an accident. But still, seeing Phil's reaction is priceless considering he isn't well liked among Spurs fans with his past verbal shots about San Antonio.
Original Story:
http://www.projectspurs.com/2012-arti...
THE BACKYARD
BEST OF MAXIM
RELATED ARTICLES
The Lakers will conduct a national search for a coach to replace Mike Brown, who was fired Friday after the team's 1-4 start, barely a month into his second season with the team, which struggled badly amid high expectations. Assistant Bernie Bickerstaff will coach Friday night's game against Golden State but the Lakers soon will begin a search for a long-term replacement...
EL SEGUNDO, Calif. It is easy to paint the firing of Mike Brown just five games into the second season of a four-year, 18 million contract as an overreaction of Steinbrenner-like proportions. It wasnt. The firing of Brown was simply an acknowledgement by Jim Buss, the son of Lakers owner Jerry Buss, that he never should have hired Brown in the first place. Read into the Princeton...
 What a difference a year makes. Please LA.. hire Mike Dantoni.....see how long he lasts.Does Kobe need to hear "Let's Go" or hear Phil Jackson's trianular offensive talk? Neither!  Asking a 1-4  squad that's old (Gasol, Antawn Jamison, Metta World Peace), less-than-100-percent (Howard) or both (Kobe and Nash) wouldn't seem to be the best solution...
. Ok, not breaking news any more re. Mike Brown being fired, and I guess it's no surprise that the rumor mill is firing up massively as to who will be his replacement.  ESPN reports that Phil Jackson is open to a return to the NBA, Lakers general manager Mitch Kupchak told reporters Friday afternoon that the team's brain trust -- Kupchak along with Lakers owner Dr. Jerry...
Mitch Kupchak kept open the possibility of the Lakers pursuing Phil Jackson.
Lenny Wilkens on Fox Sports Tonight talking about the firing of Mike Brown, where the Lakers stand, and the speculation of Phil Jackson coming back.
Like just about everybody else, Gary Payton believes Phil Jackson would be the best fit for the Los Angeles Lakers' coaching job. But the future Hall of Famer doesn't see Jackson wanting to come back. "Because he'd be going back into a situation where they blasted him when he left," Payton said in a phone interview with FOX Sports Florida about Jackson leaving...
After years of running a triangle offense under Phil Jackson, Kobe Bryant will have to adapt to a Princeton offense.credit: blogs.ocweekly.com The NBA world is buzzing about the 1-3 Los Angeles Lakers, a roster with an unbelievable amount of talent yet is under achieving thus far. That being said, they've only played four games. They still have 78 games left to get their act together...
NBA News

Delivered to your inbox

You'll also receive Yardbarker's daily Top 10, featuring the best sports stories from around the web. Customize your newsletter to get articles on your favorite sports and teams. And the best part? It's free!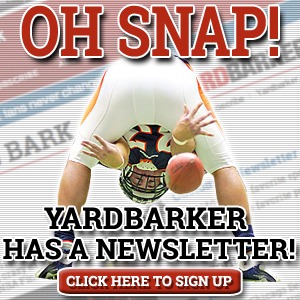 Latest Rumors
Best of Yardbarker

Today's Best Stuff

For Bloggers

Join the Yardbarker Network for more promotion, traffic, and money.

Company Info

Help

What is Yardbarker?

Yardbarker is the largest network of sports blogs and pro athlete blogs on the web. This site is the hub of the Yardbarker Network, where our editors and algorithms curate the best sports content from our network and beyond.