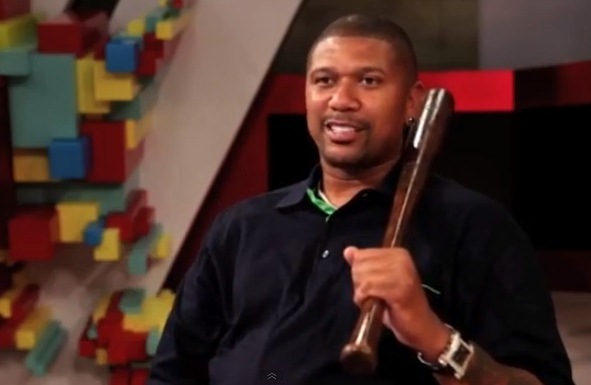 ESPN NBA analyst and former Indiana Pacers guard Jalen Rose admitted in an interview with Grantland that following a game in Indiana during his playing days that he stole New York knicks center Patrick Ewing's television and VCR. Rose says the Pacers and Knicks had a heated rivalry and that he enjoyed getting under Ewing's skin. At the airport following a game between the two teams, Rose said he noticed a silver chest with blue and a sticker that read "Patrick Ewing." "The Detroit instincts came up," said Rose. "I looked to the left, looked to the right, I hit the handles, opened it, and theres a TV with a VCR attached to it." "We kept it for years." said Rose.  "I couldn't take the sticker off.  It was stuck on there.  All my friends and family have seen Patrick Ewing's TV at my house." Rose figured Ewing used the TV to watch game film on the road. Hat tip to: NYPost.com
Read the rest of this story...
MORE FROM YARDBARKER
NBA News

Delivered to your inbox

You'll also receive Yardbarker's daily Top 10, featuring the best sports stories from around the web. Customize your newsletter to get articles on your favorite sports and teams. And the best part? It's free!