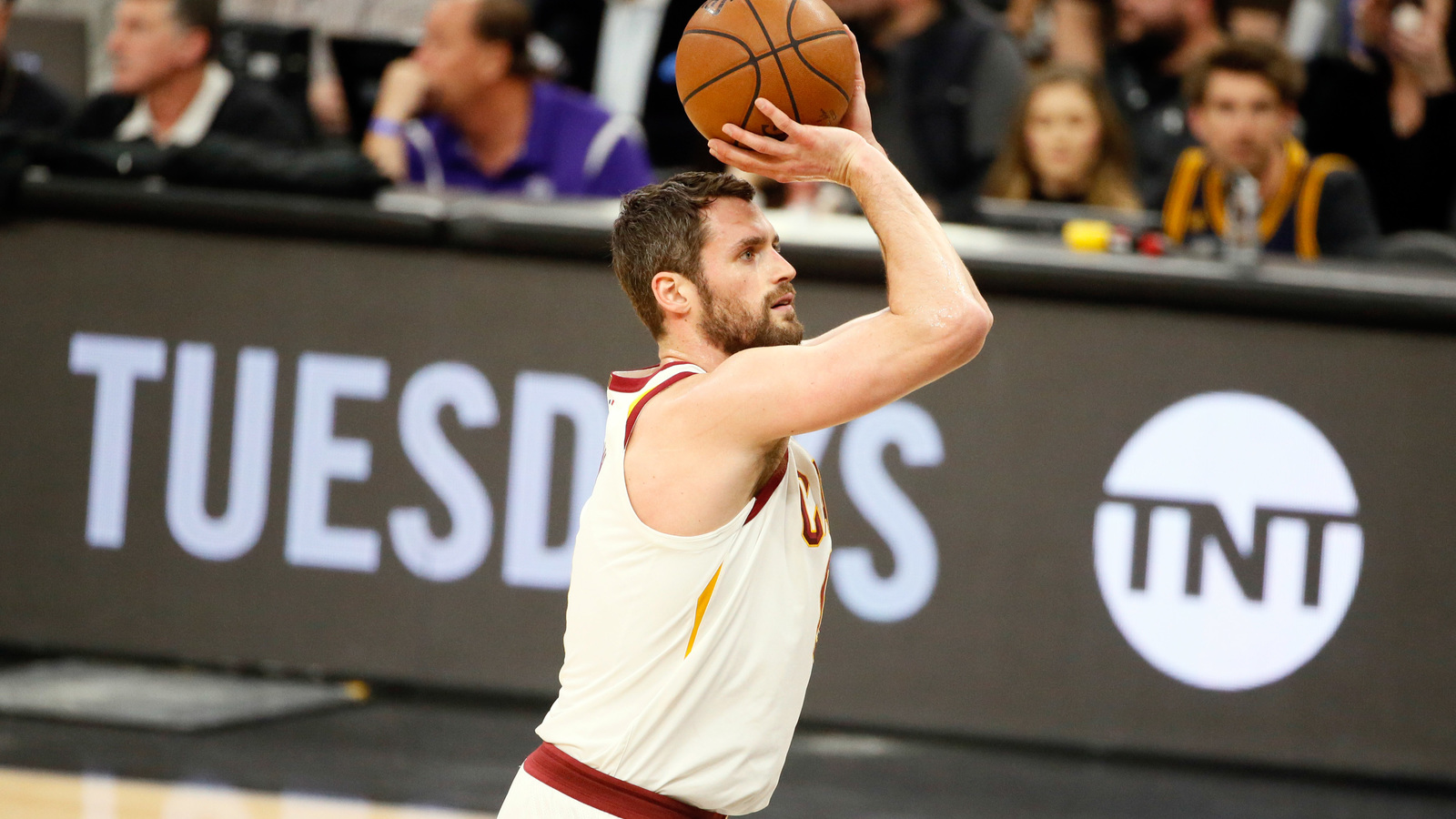 Soobum Im-USA TODAY Sports
Kevin Love didn't have a lot of love for one of his Cleveland Cavaliers teammates on Friday.
Coming out of a timeout during a game against the Indiana Pacers, the television broadcast caught the five-time All-Star throwing his warmups right in the face of fellow Cavs forward Jeff Green. Love appeared nonchalant about it, but Green's reaction to being treated like a coat rack pretty much said it all.
Granted, the incident itself was probably harmless — perhaps good-natured ribbing between teammates if anything. But amidst all the real drama between Love and his teammates recently, it's an interesting look at the very least.
MORE FROM YARDBARKER:
QUIZ: Name every player on the 2015-16 Cleveland Cavaliers Finals-winning team
The Cavaliers brought the city of Cleveland its first sports championship in 52 years after a historic comeback over the Golden State Warriors. Can you name the 15 players on that championship Cavs roster?
MORE FROM YARDBARKER
NBA News

Delivered to your inbox

You'll also receive Yardbarker's daily Top 10, featuring the best sports stories from around the web. Customize your newsletter to get articles on your favorite sports and teams. And the best part? It's free!