Found March 07, 2012 on Chasing 23:
Please welcome Jevan Pradas, aka The Basketball Philosopher, as a paid contributor to Chasing 23. While in graduate school Jevan cared more about winning his University's intramural basketball championships than cramming for finals. Despite this, he managed to graduate with honors while studying Philosophy and Statistics. He now uses this unique analytics background to come to surprising and often counter-intuitive basketball opinions.
———————————————-
Skeptics : Steve Nash is the greatest offensive player ever? And you call yourself the basketball philosopher? I think you need to put down the hash and get back to your job serving me fries! Haven't you ever heard of Michael Jordan? Magic Johnson? Wilt 'freaking' Chamberlain?
Of course I have. And they are all fantastic players. But Steve Nash is a better offensive player than all of them (though the wisdom of his loyalty at times might be questioned). And by the end of this post, you are going to agree with me.
I promise.
I won't even beat around the bush. I have not one, but TWO knock down, airtight arguments.
Here is number one. Neil Paine of basketball-reference fame did a great analysis of the best offenses in NBA history. He used the stat offensive rating (points per 100 possessions) including regular season and playoffs for every team dating back to 1951. Of course eras are different, rules change, some that favor offense, some that don't. So to make things equal, offenses are rated compared to their own era, by Z score (the number of standard deviations above or below the average a team was on offense).
 The Greatest Offenses in NBA History
1. 2007 Phoenix Suns
2. 2005 Phoenix Suns
3. 1971 Milwaukee Bucks
4. 2010 Phoenix Suns
5. 1982 Denver Nuggets
6. 2004 Dallas Mavericks
7. 1975 Houston Rockets
8. 1987 Los Angeles Lakers
9. 2004 Sacremento Kings
10. 2006 Phoenix Suns
11. 2009 Phoenix Suns
Do you notice a pattern with the above teams? Other than the fact that, you know, I put certain teams in bold font? Of course you do. The top 2, 3 of the top 4 and 6 of the top 11 offenses of all time (2002 Mavs also had 18th best offense ever) were led by a 6'1 white Canadian by the name of Steve Nash.
That's not a coincidence. I feel like I could take off my boots and put my feet up on the desk, the case is closed as far as I'm concerned.
Skeptics: But wait a second! All that shows is that he played on great offensive teams. He did play with Amar'e Stoudemire after all!
So did the 2011 New York Knicks.
Are you also forgetting the 2006 Phoenix Suns? The year Amar'e had micro-fracture surgery on his knee and missed the entire season? That team was the 10th greatest offense in the history of the NBA. The team that featured a starting lineup of Steve Nash, Raja Bell, Shawn Marion, Boris Diaw and Kurt Thomas. That lineup produced a better offense than any team Michael Jordan or Wilt Chamberlain ever played on. That lineup had a Z-score of 2.31 SD's above the league average. The 1987 Lakers had a Z-score 2.33 SD's above the league average. Almost identical. Tell me how is it possible that these two starting lineups are equivalent offensively unless Steve Nash is an offensive God?
2006 Phoenix Suns vs. 1987 Los Angeles Lakers Starting Lineups
Position Suns Lakers PG Steve Nash Magic Johnson SG Raja Bell Byron Scott SF Shawn Marion James Worthy PF Boris Diaw A.C. Green C Kurt Thomas Kareem Abdul Jabbar
Skeptics: It was Mike D'antoni's system!
D'antoni's system? Sure MD is an offensive minded coach, but that really hasn't helped the mediocre Knicks team the past 4 years has it? During the last 3 years as coach of the Knicks, D'Antoni's teams have never led the NBA in scoring and were as low as 10th (for the 2009-10 season). Additionally, the 2009 and 2010 Phoenix Suns are also two of the 11 greatest offenses of all time – and MD wasn't the coach those years.
Skeptics: Enticing evidence I admit, but we are still not convinced. What else you got?
Knockdown, airtight argument #2.
There is a stat, my favorite, called Adjusted Plus/Minus. It breaks down plus/minus stats into individual contributions, and produces a number that tells you how many points a player adds to a given team's offense (and defense) per game. Here are the league leaders of the last few years using a variant of adj. Plus/Minus called Ridge Regressed Adj. Plus/Minus (RAPM) which has less absolute validity (the point estimates are conservative) but more reliability. Even last year, Nash was still the best in the game.
2011 RAPM Rankings
1.Nash 6.2
2.Dirk 5.6
3.Wade 5.5
4.Ginobili 4.9
5t.CP3 4.1
5t.LBJ 4.1
But it was in the years 2005-2008 that Nash was truly head and shoulders above everyone else in the league. A quick sampling of one of those years:
2008 RAPM Rankings
1.Nash 7.4
2.Kobe 5.7
3.B. Davis 5.4
4.Lebron 5.3
5.Dirk 5.3
No one meant more to their team's offense than Steve Nash. And it wasn't even close.
*Unties boots, kicks feet up*
Case is closed fellas.
Original Story:
http://chasing23.com/why-steve-nash-i...
THE BACKYARD
BEST OF MAXIM
RELATED ARTICLES
MAKES SENSE
Swimsuit model Kate Upton sat courtside at Wednesday night's Suns-Thunder game and a look at the situational shooting stats of both teams indicates she may have been a distraction.
Steve Nash has been one of the best and most creative point guards in the NBA for over a decade now. He hasn't won a title yet, and he won't win one in his remaining years at Phoenix, so they should trade him and give him one last chance to do so. Nash is a class act and won't come out and demand a trade from the team he's been with for so long, but inside he would really...
A very baritone Steve Nash joins Shaq and MSU coach Tom Izzo in launching this year's Dove Men+Care"Journey to Comfort" campaign, "which shares personal experiences that have helped these hoop notables become comfortable in their own skin."  Nash talks about his time at Santa Clara waiting on their name to be called on Selection Sunday.
Monica is a pop star basketball wife and Monday night her latest single, It all belongs to me, a duet featuring Brandy, was released on VH1. Check out the video The ladies look INCREDIBLE! The song is still growing on me though. As for Monica's husband, Shannon Brown, his team, the Suns are on a [...]
Larger-than-life player and personality Shaquille O'Neal, eight-time All-Star and two-time MVP Steve Nash as well as Michigan State University Head Coach Tom Izzo (also known as "Mr. March" by fans) are part of the next Dove® Men+Care® "Journey to Comfort" campaign, which shares personal experiences that have helped these hoop notables become comfortable in their...
Plenty of names will be floated around in the next week-plus as the NBA trade deadline approaches on March 15th.  Here is a list of the five players I think will be dealt in the next week-plus and which teams might be interested in acquiring said player.  (I didn't include Dwight Howard on this list because I don't think the Orlando Magic pull the trigger on a deal.) Steve...
A Return to Prominence? Driving home today, the sunshine beaming through my window, rush out flowing smooth and a can of Coke in the cupholder,  Barry "BMac" Macdonald (Team 1040) brought a smile to my face, and undoubtedly many others as he announced that Jay Triano and Steve Nash would be returning to head up the next edition of the Canadian Men's Basketball Team. While...
From the Berkshire Eagle LENOX -- Jamie Keefe will bring the Pittsfield Suns into the Futures Collegiate Baseball League in June. Keefe said he's looking forward to the challenge, but it isn't easy trying to get a team together for this summer. "Just because we're so far behind," Keefe said. "Taking this position and us being in talks for a while, I...
Long before Jeremy Lin became an NBA sensation, he was undrafted and hoping for a chance to impress a team. The Mavericks gave him that chance by inviting him to play on their summer league squad. Mavs GM Donnie Nelson saw star potential in Lin. "He said they had developed point guards like (Steve) Nash and (J.J.) Barea. And he was like 'I feel like you have similarities. You...
Suns News

Delivered to your inbox

You'll also receive Yardbarker's daily Top 10, featuring the best sports stories from around the web. Customize your newsletter to get articles on your favorite sports and teams. And the best part? It's free!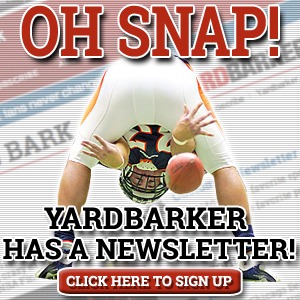 Latest Rumors
The Backyard

Today's Best Stuff

For Bloggers

Join the Yardbarker Network for more promotion, traffic, and money.

Company Info

Help

What is Yardbarker?

Yardbarker is the largest network of sports blogs and pro athlete blogs on the web. This site is the hub of the Yardbarker Network, where our editors and algorithms curate the best sports content from our network and beyond.