Found November 12, 2012 on Fox Sports West:
PLAYERS:
Phil Jackson
,
Steve Blake
,
Kobe Bryant
,
Jim Buss
,
Mitch Kupchak
,
Magic Johnson
,
Mike Lupica
,
Steve Nash
,
Dwight Howard
,
Pau Gasol
,
Carmelo Anthony
,
Jerry Buss
,
DeAndre Jordan
TEAMS:
Los Angeles Lakers
,
New York Knicks
,
Los Angeles Clippers
One reason the Lakers and Phil Jackson worked so well together is that they looked at the world the same way: gazing down their nose at it. It always seemed that the high chair Jackson was perched upon on the Lakers' bench, ostensibly to comfort his ailing hips, was a perfect metaphor. It was less a seat than a throne, a symbol of basketball royalty. It was in keeping with a franchise for whom its front-row celebrities, its outrageous fortune in acquiring talent and (oh, yes) its 16 titles always seemed to be shouting out the same chorus: we are the Lakers and you are not. And in case anyone needed a reminder, lo and behold, injured guard Steve Blake made it to a doctor's appointment Monday by catching a lift with Kobe Bryant in his helicopter. Is this how it works in Milwaukee? The Lakers will find out soon enough if this is how it works with Mike D'Antoni, whom they shockingly hired late Sunday night instead of Jackson, who had led the franchise to five titles since 2000. There did not appear to be anyone outside the Lakers' front office who did not believe that Jackson was a lock for the job after he was interviewed by vice president Jim Buss and general manager Mitch Kupchak, after fans at Staples Center chanted "We want Phil," after Kobe Bryant and Magic Johnson were giddy about the prospects of a reunification. "Sure I did," D'Antoni told New York Daily News columnist Mike Lupica. "For sure, I did. Didn't everybody? When I got the call that it was me, my first reaction was, 'Are you serious?'" In many respects, D'Antoni is the anti-Jackson: self-deprecating, folksy, thin-skinned just ask him about his teams' defense, or lack of it and not coming across as more invested in his paycheck than he is in coaching the team. The Lakers will pay D'Antoni 12 million over the next three years the same amount they paid Jackson when he last won a title in 2010 (and less than Brown earned) to develop a Showtime-like offense like the one he orchestrated in Phoenix, with Steve Nash at the helm. How that system, which is predicated on ball movement and spacing, will play with a star-studded but less-than-energetic roster with three players (Bryant, Dwight Howard and Pau Gasol) who prefer to be in the post is an immediate question. So, too, will be how much D'Antoni learned from his less-than-pleasant experience in New York where he suffered through two years of salary cap deconstruction only to have Carmelo Anthony and his ball-stopping ways foisted upon him. While Nash is certainly elated to be working again with D'Antoni, and Bryant, who has known the coach from his days growing up in Italy, has endorsed the move, the one who has the most to gain or lose is Howard, who could be devastating on the pick-and-roll with Nash and an anchor to their defense. Though Howard said that he was not consulted on the hiring, it is hard to believe that owner Jerry Buss or his son, Jim, did not make the move with an eye on what it would mean to Howard, who will be a free agent next summer. D'Antoni, 61, seems much more likely to be around for the duration of Howard's next contract provided he wins. And while Howard would have fit nicely in the triangle offense that Jackson runs, it would have been another step along the path of Shaquille O'Neal. First, Orlando. Then the Lakers. And now Jackson? That would be another comparison with O'Neal that Howard has increasingly and understandably tried to run from. (O'Neal took another jibe at Howard recently, calling the Clippers' DeAndre Jordan the best center in the Western Conference no word yet on whether he has asserted that pigs can also fly.) Ultimately, that relationship will be the one that D'Antoni must cultivate the most. Because in the end, just as Howard is trying to run from O'Neal, D'Antoni is sure to be followed by the shadow of Jackson. If you buy the version of the Lakers' coaching search the one that everybody involved is backpedaling from that Jackson severely overplayed his hand by asking for an obscene amount of money, control over personnel decisions, and relief from a schedule that might be strenuous for a 67-year-old with bad knees, artificial hips and a fused spine, then the rest of this season (and perhaps beyond) will be colored by this account. Attached to each loss, each bit of stunted development, and each step that ultimately stands between the Lakers and an NBA title will be a price tag that the Lakers were not willing to pay and a simple question: What would Phil have done? It is not necessarily fair to D'Antoni, but it is the price of being royalty, where the opportunity is as great as the expectations and the world view is supposed to be taken in from the summit.
Original Story:
http://www.foxsportswest.com/11/12/12...
THE BACKYARD
BEST OF MAXIM
RELATED ARTICLES
Leaving Hall of Famer Phil Jackson "stunned," Los Angeles Lakers' suits unanimously chose offensive wizard Mike D'Antoni to become the organization's next head coach over the "Zen Master" earlier today. The 61-year-old D'Antoni, who was last employed by the New … Continue reading →
Mike D'Antoni used to look like he was having so much fun. When his teams in Phoenix were operating at a frenetic pace offensively and playing better than advertised defensively, the coach often seemed to have a bemused smile on his face, even after most losses. The man could coach, everyone knew it, and everyone seemed to appreciate it. Then D'Antoni went to New York and the...
Welcome to Lakerland, where the working motto is now: another day, another bombshell. Just when it seemed inevitable that Phil Jackson would ride to the rescue after the Lakers shocked the NBA by firing Mike Brown five games into the season, they pulled an even more astonishing move late Monday night by hiring Mike D'Antoni as coach. The deal, for three years and $12 million...
Phil Jackson has known for months that he wanted to coach again. Mike Brown was quickly removed from the Lakers job once a suitable testing period (five games) had been completed. Kobe Bryant wanted Jackson's return. Dwight Howard, Pau Gasol and Steve Nash would be lifted to their full potential just as soon as Jackson, who was about as sure to take the job the minute it opened...
The Pringles Man has come back to the NBA as Mike D'Antoni (and not Phil Jackson) will serve as the head coach of the Los Angeles Lakers. Steve Nash is pleased.The post Mike D'Antoni To The Lakers: The Return Of The Pringles Man appeared first on The Sports Fan Journal.
Newly minted Lakers head coach Mike D'Antoni was just as shocked as everyone else to discover it was him and not Phil Jackson who would be taking over the coaching reins for the Lakers. D'Antoni has started giving interviews and has been cleared to fly – he had knee surgery but he's good to go [...]
With Hall of Famer Phil Jackson expected to be formally announced as the Los Angeles Lakers new head coach tomorrow, the "Zen Master" is attempting to add Brian Shaw and Scottie Pippen to his staff. The 46-year-old Shaw, who won … Continue reading →
It shouldn't be a surprise that Phil Jackson is the favorite to return as head coach of the Lakers. He was non-committal about his coaching future during an HBO Real Sports interview this past June. There were rumblings all summer that he would have entertained taking over the Knicks "clumsy roster" if they had called. He was connected to openings in Portland and Orlando, as...
The Los Angeles Lakers announced the hiring of coach Mike D'Antoni on Monday. D'Antoni replaces Mike Brown, who was fired on Friday. The Lakers signed D'Antoni to a multi-year deal but did not release the terms of the contract. However, it is believed to be for three years and worth $12 million. "After speaking with several excellent and well-respected coaching...
New Los Angeles Lakers coach Mike D'Antoni said he will be a failure at the Staples Center if he doesn't put his new team in the title hunt. "I'm going to do everything I can do to win a championship," D'Antoni told KSPN-AM 710 on Tuesday. "If we're not at least in the hunt, a serious hunt, then I've failed as a head coach. I'm comfortable...
NBA News

Delivered to your inbox

You'll also receive Yardbarker's daily Top 10, featuring the best sports stories from around the web. Customize your newsletter to get articles on your favorite sports and teams. And the best part? It's free!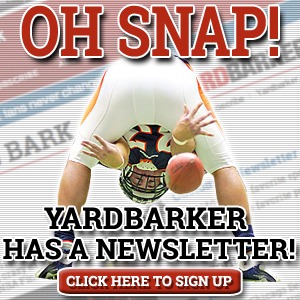 Latest Rumors
The Backyard

Today's Best Stuff

For Bloggers

Join the Yardbarker Network for more promotion, traffic, and money.

Company Info

Help

What is Yardbarker?

Yardbarker is the largest network of sports blogs and pro athlete blogs on the web. This site is the hub of the Yardbarker Network, where our editors and algorithms curate the best sports content from our network and beyond.