Found April 08, 2013 on Fox Sports West:
LOS ANGELES Dwight Howard was upset and the usually personable Lakers center made no attempt to hide his displeasure about another loss to the Clippers. After the 109-95 beating on Sunday which gave the Clips their first ever Pacific Division championship while Howard's teammates were waxing philosophical in other parts of the locker room, D12 was having none of it. He was mad and wanted the world to know it. Even when the team is playing well, why cant you guys seem to put together 48 minutes of good basketball consistently? he was asked. Its something we have to learn how to do as a team, he replied. What goes into that experience, coming back from injuries? How do you see it? Experience, was Howards answer, and as he was speaking it he actually looked like he was in physical pain. Probably from biting his tongue to say what he was truly feeling at the moment. When asked how he rated his teams game in, game out intensity, Howard cracked sarcastically that I dont have a rate meter. Sorry. So it went during the post-game interview session with one of the few superstars who are consistently cooperative with the media. As has been the case all season long, there should be a deeper focus on the big mans comments than just the fact that he was teed off with the effort of his teammates and probably himself, as he finished the game with just four rebounds to go with his 25 points. For the Lakers to remain serious title contender for the next 5 to 7 years, they have to convince Howard to re-sign with them after the season. And as his displeasure with the effort of some of his teammates becomes more palpable while they embarrassingly fight for the Wests last playoff spot with the Utah Jazz, its looking more and more like Jim Buss and Mitch Kupchak will have to put together a major selling job to keep Dwight from bolting. Howard, of course, says nothing when asked about how all of the negativity hes faced this season will factor into his decision to stay or go. As he was making it obvious that he wanted to get out of the locker room and Staples Center ASAP, Howard was asked why he was so upset and giving such short answers. He ducked the question saying that We just have to get ready for (Monday) and have a good practice.
Original Story:
http://www.foxsportswest.com/nba/los-...
THE BACKYARD
BEST OF MAXIM
RELATED ARTICLES
The Los Angeles Lakers have been horrible since the start of the season.  They blamed coach Mike Brown, which lead to his ouster.  They then brought in head coach Mike [...]
Los Angeles Lakers forward Metta World Peace plans to start Tuesday night when the Lakers face the New Orleans Hornets, just 12 days after undergoing surgery to repair a torn meniscus in his left knee that was suppose to sideline him at least six weeks, 
EL SEGUNDO, Calif. — Metta World Peace plans to play in the Los Angeles Lakers' next game, less than two weeks after having left knee surgery. World Peace participated in drills with the Lakers on Monday, and the veteran forward said he's ready to return nearly a month earlier than anticipated after surgery on a torn meniscus. With just five games left to get into playoff position...
Los Angeles Lakers head coach Mike D'Antoni is not one to lack confidence.  In the midst of his team getting blown out by the Clippers yesterday, D'Antoni still feels supremely confident in his Lakers. D'Antoni yesterday told  that the Lakers should be a top 4 team in the West, and don't fear anyone.   If this was strictly on paper and based off the reputation of the...
One positive thing going for the Lakers should they make it to the playoffs is no team will worry about the Lakers beating them in a 7-game series. But that doesn't necessarily give the Lakers an automatic edge over their opponent considering that this team is still having a tough time comprehending the importance of winning every game in order to even plan on what they...
LOS ANGELES (AP) -- Kobe Bryant fueled a desperate rally with 23 of his 30 points in the fourth quarter, and the Los Angeles Lakers beat the New Orleans Hornets 104-96 on Tuesday night to keep their slim playoff hopes alive. Pau Gasol had 22 points and 11 rebounds, and Dwight Howard added 19 points to help the Lakers tie Utah for the eighth and final Western Conference playoff berth...
My boy @EliOppenheimer was kicking it at the pool in Orlando this weekend when he came across a hoopster rocking this JR Reid Hornets jersey. Mind. Blown. There are a few things that make this random jersey so impressive. First off, it's JR freaking Reid. Dude wasn't even a member of the Charlotte Hornets NBA Jams team yet this dude is rocking his jersey. That's hardcore...
Honestly, finding out that Shaquille O'Neal plays "Police Officer" in Grown Ups 2 is as much as you should ever learn about Grown Ups 2. In a perfect world, you're saying, "Grown Ups 2? I never saw Grown-Ups 1!" Yes, in a perfect world you call Grown Ups "Grown Ups 1."Anyway, descending quality of comedy magnate Adam Sandler went on Conan to discuss the underlying...
At 34 and 17 years in, Kobe Bryant's time in the NBA is winding down to an end soon. With only one year left on his current deal and admitting that as of now he plans to retire after next season, you know that time is coming soon. That is why these comments are a [...]
Los Angeles Lakeers guard Kobe Bryant kept his teams playoff hopes alive Tuesday night by scoring 23 of his 30 points in the last 12 minutes of the Lakers' 104-96 victory over the New Orleans Hornets. "Aw …
Phil Jackson joined Twitter last week and his first tweet was quite a story. He got off to kind of a "rough start." However, the second tweet from Phil Jackson is in fact a much better story. He showed that he has quite a sense of humor about himself, and came back strong with his second less than 140 character micro-blog offering. If you're a hard-core techie and you hold...
NBA News

Delivered to your inbox

You'll also receive Yardbarker's daily Top 10, featuring the best sports stories from around the web. Customize your newsletter to get articles on your favorite sports and teams. And the best part? It's free!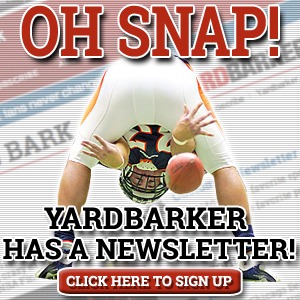 Latest Rumors
The Backyard

Today's Best Stuff

For Bloggers

Join the Yardbarker Network for more promotion, traffic, and money.

Company Info

Help

What is Yardbarker?

Yardbarker is the largest network of sports blogs and pro athlete blogs on the web. This site is the hub of the Yardbarker Network, where our editors and algorithms curate the best sports content from our network and beyond.