Found May 31, 2012 on Fox Sports North:
MINNEAPOLIS Watching the injury was bad enough. Having to see the aftermath limping by, the crutches and the laborious movement that might have been even worse.In the weeks after Ricky Rubio returned to Minneapolis from Vail, Colo., where he'd undergone surgery to repair a torn ACL and LCL in his left knee, he was hobbled. There were glimpses of him at Timberwolves games and around town, and to see the point guard who was once so fluid and fast reduced to crutches was anything but normal.It's been 10 weeks since Rubio's surgery, and on Thursday, Timberwolves' president of basketball operations David Kahn was still hesitant to use the word. "He's in amazingly good spirits considering he hasn't been able to play basketball for a long time," Kahn said. "He's starting to look I don't want to use the word more normal but there's no crutches, no heavy limp. He kind of just looks the same now, and it's nice to see."Normal it's all so relative, almost a jinx to a team that had risen to the cusp of contention before Rubio's injury snatched it all away. But it's hard to deny that from Kahn's accounts of the point guard's recovery, things might be erring more toward some level of calm for the Timberwolves and their 21-year-old star.Kahn said Thursday that he saw Rubio earlier in the week. Although the point guard said in April that he hoped to perhaps head back to Spain after his checkup in May, Rubio remains in Minneapolis and will stay in the U.S. until at least early to mid-July, Kahn said.That checkup took place on May 7 in Vail, and Kahn was present. He'll also be there for Rubio's next appointment at the Steadman Clinic, which will be sometime in the third week of June. At that appointment, doctors will discuss whether Rubio will be able to return to Spain. It's their decision whether he can travel overseas, not Rubio's or the team's, Kahn said, and the timeframe for that return is still uncertain.If Rubio does end up in his home country to continue his rehabilitation, the team will send a representative with him to oversee his training."It's just too important," Kahn said. "I'm sure there's qualified people there, but we would send somebody over with him if he is allowed to go."Right now, it's hard to assign exact dates to Rubio's recovery. It hasn't even been three months since he was injured, barely two since the surgery. Common medical guidelines dictate that athletes shouldn't return to competition until at least six months after their surgery, but Rubio said in April that his timetable was wider, between six to nine months. "All these timetables really are not necessary at this time," Kahn said. "The main thing is for him to heal and get better as quickly as possible but without putting any undue pressure on him. It's only May 31. June, July, August, September there's so much time still to do. We're not focused at all, and I don't think he is either, on milestones at this point."The timeframe is clearer for another injured Timberwolves player, Nikola Pekovic. Kahn also said that the center, who had successful surgery to remove bone spurs in his ankle on May 15, is doing well. He had a checkup in New York on Thursday, which didn't indicate any problems, and now he'll return to Montenegro until early to mid-July. At that point, he'll travel to the United States and resume on-court training.Follow Joan Niesen on Twitter.
Original Story:
http://www.foxsportsnorth.com/05/31/1...
THE BACKYARD
BEST OF MAXIM
RELATED ARTICLES
When Minnesota Timberwolves point guard Ricky Rubio uploaded a photo to Twitter of himself watching the NBA playoffs on a television while sitting in a baggage carousel at an airport, most reasonable folks likely chuckled at the humorous image. Perhaps it even made Rubio that much more of an endearing individual in the eyes of [...]
It appears that Minnesota Timberwolves guard Ricky Rubio prefers to watch his NBA games in airports as evidenced the below photo.Take a look at Ricky watching game one of the Spurs/Thunder in baggage carousel:(Courtesy of Last Angry Fan)
It's been six years since Wally Szczerbiak took the court alongside Kevin Garnett for the Minnesota Timberwolves, but apparently bad feelings have died a slow death between the two NBA players. Toward the end of the Boston Celtics' 115-111 loss to the Heat on Wednesday, which put them behind 2-0 in the Eastern Conference finals, Szczerbiak tweeted: "KG is another one...
The Minnesota Timberwolves' pre-draft preparations have a new look this summer. President David Kahn has divided the duties that were held by former assistant GM Tony Ronzone between director of basketball operations Rob Babcock and director of player personnel R.J. Adelman. Ronzone and the Timberwolves parted ways last year after two seasons on the job. Kahn did not fill his...
MINNEAPOLIS A peek between the curtains and into the Timberwolves' training facility on Thursday, and the basketball seems almost an afterthought.Yes, Timberwolves assistant coach Jack Sikma is standing in the center of the court, directing the workouts. Shawn Respert, another Timberwolves coach, trails behind, but these players around them aren't the ones you know by sight...
The Minnesota Timberwolves have renewed their television deal with local television station WFTC My 29. The deal, which lasts for the 2012-2013 NBA season may include up to 25 regular season games, which will all be available to fans in HD. The actual broadcast schedule is still yet to be determined. "We are excited to be returning to My29 for our over-the-air partner&quot...
Timberwolves News

Delivered to your inbox

You'll also receive Yardbarker's daily Top 10, featuring the best sports stories from around the web. Customize your newsletter to get articles on your favorite sports and teams. And the best part? It's free!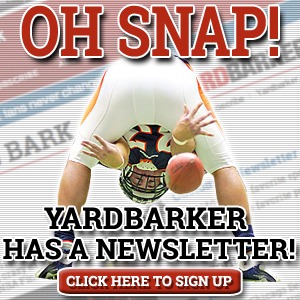 Latest Rumors
The Backyard

Today's Best Stuff

For Bloggers

Join the Yardbarker Network for more promotion, traffic, and money.

Company Info

Help

What is Yardbarker?

Yardbarker is the largest network of sports blogs and pro athlete blogs on the web. This site is the hub of the Yardbarker Network, where our editors and algorithms curate the best sports content from our network and beyond.