Found July 20, 2012 on Fox Sports North:
LAS VEGAS I know I can play.I know I can play.I know I can play.Say it once, and it's a statement. Twice, it's emphasis. Three times, it's harder to believe.With as many times as Derrick Williams has said he knows he can play since last December, it's become a monotonous reassurance. The second-year Timberwolves forward believes it, but not without reminding himself. He believes it, but as last season progressed, his reasons for thinking it became more distant and increasingly questioned. This summer, the most crucial thing for Derrick Williams is that he begin to own his game. So stop asking about his transition from a power forward to a small forward. Stop breaking down his mechanics and scrutinizing his weight loss. No matter the position, Williams needs to learn to play like he belongs. He needs to be aggressive. He needs to exert control. For now, this is less about what he does than how he does it. The details will come later.--Go back to June. Williams is training with Timberwolves assistant Bill Bayno. He's driving to the basket, over and over, being thwack-thwack-thwacked by a foam pad each time. He's learning to draw fouls, to be aggressive, to take control of the game.None of his teammates are present. None of the questions or struggles or nagging doubts. This is Bayno, Williams, a basketball and those obnoxious pads. He's no longer plagued with questions of where he fits into the Timberwolves' rotation or why he can't seem to string together two 15-point nights. He's not worried about the playoffs, and he's trying to ignore the barrage of rumored trades and acquisitions. All Williams must think about is basketball and himself.It's been a year since Williams was drafted second overall for his athleticism, for his potential and his flash. He was told how wonderful he was, over and over, and how could have not have expected the best? Now, though, it's not about being the best. It's simply about being better, whatever that might mean. No one is telling him he's wonderful anymore. No one is lauding his college career or showing highlight reels of his plays, and Williams has realized that a year into his career that success involves a lot more than he'd imagined.--A month later, it's summer league in Las Vegas. Williams is at the free throw line. Not once, not twice, but 16 times in one game, 40 times in the first three. Flinch, and draw a foul, it seems. Flinch, and get a chance to score. Flinch, and feel like you have some measure of control over the game.Derrick Williams is once again one of the best players on the court, for the first time in more than a year, and that's exactly what he needed.But no matter how well he plays these five games in Las Vegas, Williams remembers those pads. He remembers the sting of last season, of not living up to expectations. He remembers that he thought he was doing enough, working as hard as he needed to and giving enough of himself to the game. Those memories are as nagging as Bayno's incessant hits, and they're reflected in the way he's playing."I can use last season as a stepping stone, how hard I worked," Williams said. "I know I worked really hard. It just wasn't hard enough, I guess."He can say that in the same breath as he talks about his confidence, and this time, you want to believe him. Maybe you do believe him. Watching free throws might not be the most exciting part of a basketball game, but for Williams, it's something to applaud. It means he's controlling the game, playing aggressively and working to contribute in whatever way he can. He's learning to be a better teammate, to work off the other four players on the court to maximize his abilities. --When it comes to the kind of basketball that Williams needs to learn, there are only so many ways to teach it. It's hard to instruct aggressiveness, to model how a player can make tiny, insignificant decisions that lead to the gritty, easy points a team needs to win. Williams has heard that he needs to be more aggressive. He's been told over and over that the easy points add up to a win and the flashy misses are forgotten. Now, he has to do it. And do it. And do it again."I think you've got to be careful what you say, because you want him to be aggressive," David Adelman, who's co-coaching the team at summer league, said. "If you tell (Williams), no, no, no, we want you to get in there and find a different way to score, it's something that he has to recognize on the fly."On Thursday, Williams was far less productive in the second half, as the Cavaliers adjusted to keep him away from the free throw line. Williams has made the first change, but once teams compensate, he needs to learn to make the second. It can't always be as formulaic as driving and drawing a foul. Offense doesn't always happen so simply, and again, there's no way to teach that."Now he has to make the next adjustment, and that's what great players do," Adelman said. "He has to find ways to score and get the ball away from the ball. You can't always have it in your hands. And you saw tonight, sometimes he got it and didn't want to give it up."--But change doesn't happen in a game, not even in a summer. Thursday's game was a good indicator of Williams' progress, though: he's made the first step, but there's so much more to come. He's got the attitude, and he's taking responsibility more than ever before. He's ignored the details and fixed the big picture, through repetition and training and instruction. Now, he must learn the finesse. Eventually, he'll have to worry about where he fits and the position for which his skill set is best suited.That's the next step, but let's not ignore what it took to get there. "I'm always confident," Williams said after Thursday's game. Rightfully so, after such a solid performance."I know I can play."We've heard that before."Whether it be the three or the four, I'm just trying to get out there on the court. I know that I'm not going to turn the ball over too many times. I'm just trying to get out there and make my teammates better."It might not be that simple. Eventually, the pads become people. Eventually, summer league scrubs become NBA stars. But not yet, and if Williams isn't yet where he wants to be, he's got a few more months and a decidedly more aggressive approach to get him there.Follow Joan Niesen on Twitter.
Original Story:
http://www.foxsportsnorth.com/07/20/1...
THE BACKYARD
BEST OF MAXIM
RELATED ARTICLES
The Minnesota Timberwolves put together their best record in six seasons last year, and that's pretty impressive considering they had "bad blood" in the locker room. In an interview with the St. Paul Pioneer-Press, T-Wolves star Kevin Love said he was happy the team got rid of some players who were problems last season. "If we get everybody back healthy, with Ricky back...
CHEMISTRY PROBLEMS
Kevin Love opened up about some of the locker room issues the T-Wolves experienced last season, calling it "bad blood."
Greg Stiemsma has signed with the Minnesota Timberwolves. The deal was done Thursday. The 26-year-old Stiemsma was named the 2010 NBA Developmental League Defensive Player of the Year after he averaged 9.1 points, 7.3 rebounds and a league-leading 3.7 blocks per game for the Sioux Falls Sky Force. That's when he says he made the most strides in his professional career and gained...
Restricted free agent center Greg Stiemsma has come to terms with the Minnesota Timberwolves.20 minutes ago via EchofonReplyRetweetFavorite@ESPNForsbergChris ForsbergRegardless of where Greg Stiemsma plays, I'll always brag about the one time he blocked 25 shots in one game while simultaneously giving a piggyback to an elephant and making love to Mila Kunis.The Celtics still...
Phase II of the new Big 3 era has yet to officially begin, but I'm already fascinated by potential roster moves at the end of the 2014-15 NBA season. Should the Celtics need a new big man to replace KG, Bass and Paul Pierce, look no further than Kevin Love: Timberwolves all-star forward Kevin Love is glad he negotiated the option to leave Minnesota as a free agent in three years...
The Minnesota Timberwolves and Greg Stiemsma reportedly have agreed on a one-year deal that will move the second-year center from Boston. The deal is thought to be worth between $2 million and $3 million. Stiemsma, 26, averaged 2.9 points, 3.2 rebounds and 1.5 blocks in 55 games for the Celtics last season. He was a restricted free agent who had received a $1.05 million qualifying...
The Denver Nuggets signed free-agent forward Anthony Randolph to a multiyear contract, the team announced Friday. Specifics of the deal were not disclosed. Randolph averaged 7.4 points and 3.6 rebounds in 34 games for the Minnesota Timberwolves last season. He scored a season-high 28 points with six rebounds and five blocks on April 11 at Denver. Randolph's addition puts...
Timberwolves News

Delivered to your inbox

You'll also receive Yardbarker's daily Top 10, featuring the best sports stories from around the web. Customize your newsletter to get articles on your favorite sports and teams. And the best part? It's free!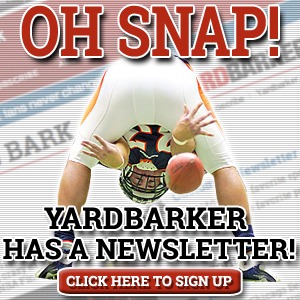 Latest Rumors
The Backyard

Today's Best Stuff

For Bloggers

Join the Yardbarker Network for more promotion, traffic, and money.

Company Info

Help

What is Yardbarker?

Yardbarker is the largest network of sports blogs and pro athlete blogs on the web. This site is the hub of the Yardbarker Network, where our editors and algorithms curate the best sports content from our network and beyond.