It was Charles Barkley's 55th birthday on Tuesday, and you knew it wasn't going to pass without some sort of monumental trolling from fellow NBA on TNT analyst Shaquille O'Neal. Actually, it would be a shock if that didn't happen. As expected, Shaq came through by poking fun at Barkley's weight, something he's been known to do in several ways over the years. However, his latest jab...
Charles Barkley turned 55 on Tuesday, so to celebrate, Shaq shared a photoshopped version of the viral Chadwick Boseman Rolling Stone cover and called it "The Fat Panther."
Charles Barkley will return to the "Saturday Night Live" stage on March 3. Let's take a look at his best work as the host of "SNL."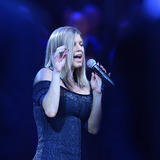 Charles Barkley was among the masses who found Fergie's performance of the national anthem at Sunday's NBA All-Star Game … interesting. Fergie's performance was widely mocked and ridiculed on social media, and it was very entertaining seeing how those present at Staples Center, including players, reacted to the rendition. Barkley, who never hesitates to express his opinion, not surprisingly...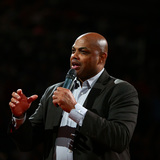 NBA fans have heard about past players — such as Stephen Jackson — playing in games while being high on cannabis. Former NBA great Charles Barkley recently admitted that he once appeared in a game while being "blasted" — but on alcohol.Barkley recently appeared on "Jimmy Kimmel Live" and told a hilarious story about playing in a game while drunk. The "Inside the NBA" analyst revealed...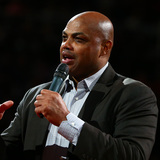 Charles Barkley admitted during an interview this week that aired on "Jimmy Kimmel Live" that he once played in an NBA game "blasted." In other words, Sir Charles was completely drunk. What's more, Barkley claims to have no recollection of the game whatsoever.Barkley regaled Kimmel and the viewing audience during Wednesday's show that the intoxicating situation arose because he was...
Los Angeles Lakers forward Julius Randle after the Lakers beat the Phoenix Suns 112-93, talked about Josh Hart's third double-double in three starts, Brandon Ingram's efficient night and what to expect against Oklahoma City Thunder Thursday. Help us bring you even more coverage by SUBSCRIBING TO OUR CHANNEL: https://www.youtube.com/user/lakersnationdotcom/?sub_confirmation=1 Kobe...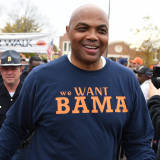 Charles Barkley recently spun a fantastic yarn about the comically ridiculous lengths he was willing to go to avoid being selected by the Philadelphia 76ers in the 1984 NBA Draft. Said lengths evidently involved a "48-hour bender" at Denny's among other acts of outrageous overeating. Barkley recently joined The Russillo Show podcast and relayed his recollections of those days during...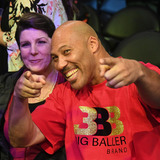 Charles Barkley has been one of LaVar Ball's most vocal critics over the last several months, and now Ball is taking their feud to a whole new level.In a wide-ranging interview with Jared Zwerling of Sports Illustrated that ran Friday, the Ball family patriarch let loose on Barkley with a series of personal shots during a discussion about his public image and his many naysayers....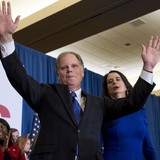 Doug Jones (D) pulled off a surprising upset over Republican challenger Roy Moore in the Alabama special election back in December, helping the Democrats narrow the GOP's majority in the United States Senate.There were plenty of factors that led to Jones winning in one of the reddest of states. And now, according to the United States' newest senator, Charles Barkley is one of those...
MORE STORIES >>
NBA News

Delivered to your inbox

You'll also receive Yardbarker's daily Top 10, featuring the best sports stories from around the web. Customize your newsletter to get articles on your favorite sports and teams. And the best part? It's free!