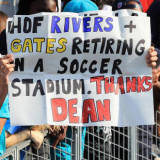 Front Five: The top stories that shaped both sports & politics this week "We embrace any team that comes, we're certainly happy to have the Chargers in L.A., but I think we could have been happy with just one, too." – Los Angeles Mayor Eric Garcetti on whether he wanted two teams in L.A. Week 2 of the NFL season saw two professional football teams play home games in Los Angeles...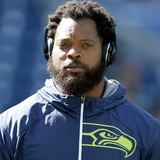 Front Five: The top stories that shaped both sports & politics this week "I didn't ask for this moment. It just happened to be me." – Michael Bennett on his run-in with Las Vegas police officersOn August 26, following the Floyd Mayweather and Conor McGregor boxing spectacle, Seattle Seahawks defensive end Michael Bennett was reportedly held at gunpoint by Las Vegas police officers...
Dennis Rodman is one of the most interesting characters in the history of the sports world. Known for his on-court antics, body markings and amazing haircuts, Rodman starred for five teams during his 14-year Hall of Fame career.Following his playing days, Rodman has remained an enigmatic figure. That's only been magnified recently by virtue of a recent visit to one of the most oppressive...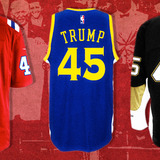 Front Five: The top stories that shaped both sports & politics this week "All I know is I would personally do the right thing for me." - Steph Curry While trips to the White House after title wins have never been without controversy, this week three different teams made news around the tradition. In the immediate hours after the Golden State Warriors won the NBA Finals, an uncorroborated...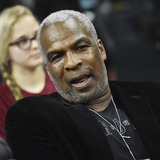 Charles Oakley responded to a rant from Dennis Rodman about resting players, and he came back with a vengeance.Oakley, who played 19 seasons in the NBA, sent the following tweet on Thursday directed at Rodman: Rodman got attention on Wednesday for his comments about LeBron James resting. Speaking with CBS Sports' Bill Reiter, Rodman said James fell short in comparison to Michael...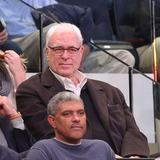 Trying to understand the relationship between Phil Jackson and Carmelo Anthony has become the pastime of most everyone following the NBA. Today, amateur psychologists were handed another experiment regarding the duo's relationship, this time with the veil dropping even further.It started with this column from Bleacher Report's Kevin Ding as he tried to figure out what is going on...
Dennis Rodman was named a person of interest in a hit-and-run investigation last month, and the former NBA star could be heading toward charges if the reports about his involvement in the crash are accurate. According to TMZ, investigators believe after speaking to witnesses that Rodman was driving a white SUV that struck another car at around 12:30 a.m. on July 20 in Santa Ana...
For those of you who are wondering what Dennis Rodman is up to these days, the only thing we can tell you is that he may or may not have been involved in a recent hit-and-run. TMZ is reporting that Rodman has been named a "person of interest" in a hit-and-run investigation in Santa Ana, Calif., following a collision early Wednesday morning. California Highway Patrol reported to...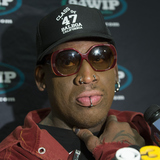 Dennis Rodman is apparently trying to get into coaching. The basketball Hall of Famer tweeted to Knicks President Phil Jackson and the team's official Twitter account to lobby for the now-vacant head coaching position. Hey @PhilJackson11 @nyknicks, I have a pretty decent resume on the court and I can coach; and I'm available. Call me. @nba — Dennis Rodman (@dennisrodman) February...
By Rachel Wold. Real estate mogul Donald Trump has been losing credibility as fast as the speed of sound ever since he announced his candidacy to run for President of the United States. Trump burned many bridges when multiple major entities cut ties with him after he made racist and inappropriate remarks about Mexican immigrants. Not to worry though, because Trump has "friend...
MORE STORIES >>
NBA News

Delivered to your inbox

You'll also receive Yardbarker's daily Top 10, featuring the best sports stories from around the web. Customize your newsletter to get articles on your favorite sports and teams. And the best part? It's free!