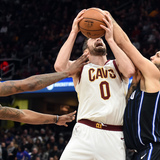 Kevin Love has become somewhat of a punching bag in Cleveland over the past month, but he says he doesn't mind that treatment … under one condition.The former Bruin attended UCLA's basketball game against Oregon on Saturday night in Los Angeles and even joined ESPN's broadcast of the game with Dave Pasch and Bill Walton. While appearing as a guest on ESPN, Walton asked Love about...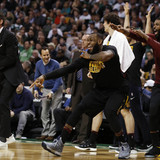 The Cleveland Cavaliers are not the same team we saw a couple of weeks ago. Kevin Loves knows that. But Love is also confident that he's going to fit right in."We have a lot of selfless guys added, young guys who are playing extremely hard. I think you've seen that in the last two games in wins over Boston and OKC. So we just continue to keep playing hard."But he doesn't stop there...
Kevin Love certainly seems to have a sense of humor about the issues he has been facing.Love was a guest on ESPN's "The Jump" on Friday and talked about his clothing line with Banana Republic. Love noted that some of the clothes were for the fall season, and that's when things got funny. It's not lost on Love that he's been regarded as the fall guy for the Cleveland Cavaliers.Just...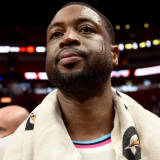 Dwyane Wade was one of many shipped out by the Cleveland Cavaliers at the trade deadline, and apparently his behind-the-scenes behavior wasn't quite as good as advertised.According to Joe Vardon of Cleveland.com, Wade was the first Cavaliers player to challenge coach Tyronn Lue about the whereabouts of Kevin Love after he left the team's loss to the Oklahoma City Thunder on Jan....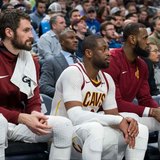 Dwyane Wade is no longer with the Cleveland Cavaliers. As we know, of course, he's back home. But today, reports indicate that he was the most upset over Kevin Love leaving a game with an illness."As things started heading south for the Cavs in January, Wade was an instigator in the infamous team meeting Jan. 22, hours before they flew to San Antonio."But that's not all."Yes, Thomas...
Cleveland Cavaliers forward Kevin Love broke the fifth metacarpal in his left hand, but the All-Star will not need a procedure to repair the injury.The team announced Love will undergo a non-surgical treatment and rehabilitation process and miss approximately eight weeks while recovering. The Cavs added his status will be updated as appropriate.Love exited the Jan. 30 matchup against...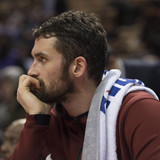 Earlier in the week, Kevin Love would be ruled out 6-8 weeks with a fracture in his left hand. But there's good news (sort of) to report. Love doesn't need surgery.However, it's expected that he's still going to miss 6-8 weeks. But probably closer to eight weeks."The examination and consultation process, including the Cavaliers medical team, Head Team Physician Dr. James Rosneck...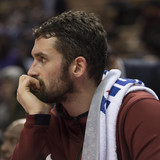 If there's anything the Cleveland Cavaliers didn't need right now, it was an injury to one of their better players. Enter Kevin Love.Tuesday against the Detroit Pistons, Love would suffer a non-displaced fracture on his left hand."The X-ray on Kevin Love's left hand revealed a non-displaced fracture in his left hand fifth metacarpal. Love will not return to play tonight. His status...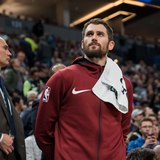 Kevin Love could be looking at a lengthy absence after suffering a hand injury during Tuesday night's Cleveland Cavaliers-Detroit Pistons game.Love exited the game in the first quarter after playing just five minutes because of a left hand injury. Love was trying to receive an entry pass down low and was swatted at by two Pistons defenders. He grabbed his hand immediately and headed...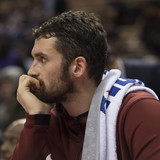 Isaiah Thomas' return has had its highlights and lowlights. His season began with an efficient 17-point showing, but he followed up his Cavaliers debut by making just four of his next 22 shots from behind the arc. Thomas is shooting 39.1% from the field since putting on a Cavs uniform and it's clear that he's not 100% recovered from his hip injury.  IT's presence on the court has...
MORE STORIES >>
Cavaliers News

Delivered to your inbox

You'll also receive Yardbarker's daily Top 10, featuring the best sports stories from around the web. Customize your newsletter to get articles on your favorite sports and teams. And the best part? It's free!