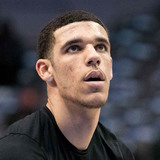 Lonzo Ball may not be taking part in his first ever NBA All-Star Game this weekend, but the rookie point guard and his family appear to have come up with an indirect way to profit off of the event.Last week, Ball announced that he would be hosting an autograph session at the Puente Hills Mall in City of Industry, Calif., during All-Star weekend. In true Big Baller Brand fashion,...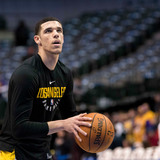 Los Angeles Lakers rookie guard Lonzo Ball just dropped his first album. It includes an ode to his father, LaVar, and other musings surrounding his life on and off the court.The rap album has been met with mixed reviews. But in a vacuum, it seems to be pretty decent (listen here).One person that's not a fan is legendary hip-hop artist T.I."Lonzo is a ball player, not a rapper," T...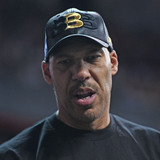 The LA Lakers have been careful with how they have addressed LaVar Ball's criticisms in public, but they have apparently been rather irked in private.ESPN's Ramona Shelburne reported on Thursday that the Lakers were "angry and disappointed" with LaVar, the boisterous father of star rookie Lonzo Ball, for recently saying that head coach Luke Walton had lost control of the team. President...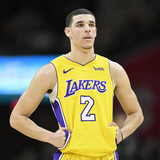 Los Angeles Lakers point guard Lonzo Ball released his debut rap album on Thursday, and the mix tape makes it clear how important of an influence the rookie's father has been in his life.The cover of the album, which is called "Born 2 Ball," features a young Lonzo and LaVar. The final track is entitled "LaVar." You can listen to it below: Here are some of the noteworthy lines from...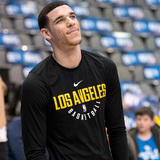 Los Angeles Lakers rookie Lonzo Ball's debut rap album dropped on Thursday, and it's nothing less than an ode to his father, the outspoken LaVar Ball. Despite the drama that LaVar has brought to the game of basketball in recent years, we have to hand it to his son for releasing such a heartfelt song in his debut album.It's in the mold of Tupac's "Dear Mama" and other songs from that...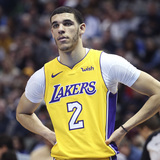 Lakers rookie point guard Lonzo Ball has only played in 36 games during his career so far, but he and his camp appear to believe that his signature is already valued highly.Ball is holding his first official autograph signing on Saturday at Puente Hills Mall, which is located in City of Industry, Calif., and the price of his signature is ridiculously high. No photos or inscriptions...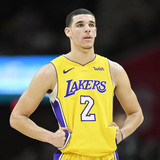 The loudmouthed LaVar Ball is up to his old tricks once again.Ball, who had actually managed to stay quiet for a bit while he watched his sons LiAngelo and LaMelo play ball in Lithuania, is back to talking about the Lakers — specifically Lonzo's future with the team.And, sure enough, he delivered yet another hot take, this time to Donatas Urbonas, a hoops reporter in Lithuania. Ball...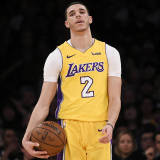 LaVar Ball made a controversial decision when he decided to pull his youngest son LaMelo out of high school and have his middle son LiAngelo withdraw from UCLA, but the Ball patriarch apparently believes he knows a way he can make sure all three players end up with the Los Angeles Lakers.While speaking with Lithuanian basketball reporter Donatas Urbonas this week, Ball basically...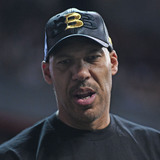 Let it never be said LaVar Ball doesn't have an extraordinarily high opinion of himself and his sons. On that note, just check out what he said about Lonzo Ball's future with the Los Angeles Lakers. No doubt, NBA general managers are just salivating at the thought of all three Ball brothers on the court together.Or not.Of course, Ball appears to be forgetting the fact that, in three...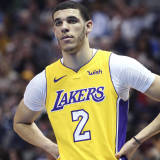 The long-awaited return of Los Angeles Lakers point guard Lonzo Ball is right around the corner. The rookie went through most of practice with the Lakers Monday, though he did not participate in the contact portion, and is going to be evaluated Tuesday to see if he's ready for contact. Ball has been out with a knee injury for weeks. The Lakers have been purposefully taking his recovery...
MORE STORIES >>
Lakers News

Delivered to your inbox

You'll also receive Yardbarker's daily Top 10, featuring the best sports stories from around the web. Customize your newsletter to get articles on your favorite sports and teams. And the best part? It's free!