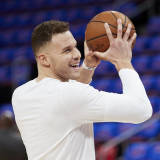 All seemed quiet on the NBA trade deadline front heading into Thursday. Sure some lower-profile players were set to be moved. But we couldn't have expected what actually went down when all was said and done.The Cleveland Cavaliers completely overhauled their roster in three separate deals. The Los Angeles Lakers cleared themselves of future salaries in an attempt to make a major...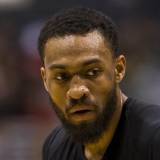 Scrapping for their spot in the Eastern Conference playoff picture, the Bucks know they need to rally around one another in the wake of the franchise's recent coaching change, Matt Velazquez of the Milwaukee Journal Sentinel writes.Velasquez writes that young players like Thon Maker, who haven't gone through a coaching change before, have been seeking advice from veterans who have...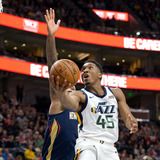 With 2017 just over a week away from being in the books, we'll throw out some predictions for the upcoming year in the NBA.1. The Jazz will make the playoffs and the Pelicans will become a team in transitionRudy Gobert has missed 15 games and is set to be sidelined until mid-January. Joe Johnson has played in only 11 of Utah's 32 total games. Newcomer Ricky Rubio has been erratic...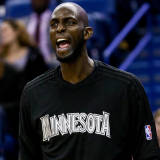 Kevin Garnett once famously declared, "Anything is possible." Apparently that includes Milwaukee Bucks big man Thon Maker winning the MVP award.In an interview with Jonathan Abrams of Bleacher Report that ran Monday, the retired 15-time All-Star spoke glowingly of Maker and his potential. Keep in mind that Garnett has recently been attending Bucks practices to work with Milwaukee...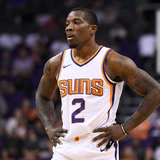 In the first major blockbuster trade of the season, the Milwaukee Bucks nabbed a big name to pair with their franchise star. After first glance, this trade seems like a no-brainer for both teams. But the more you look at it, the more fascinating it becomes for a Milwaukee franchise trying to make moves. We'll break to the deal in three parts over the next three days in order to tackle...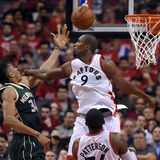 Every second counts in the NBA playoffs, but Raptors big man Serge Ibaka still found time to celebrate after coming up with a huge block in Tuesday night's playoff matchup.Ibaka showed great recovery in swatting a Thon Maker layup attempt away, especially since it seemed like a surefire bucket. But that wasn't the case, and Ibaka was fired up about it, so he put his hands up over...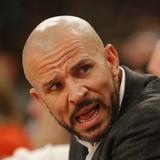 Jabari Parker is not starting against the Miami Heat on Saturday night.The Milwaukee Bucks forward was removed from the starting lineup for violating a team rule. Bucks coach Jason Kidd did not specify the violation, but it sounds like Parker wasn't well received during a players-only meeting following Friday's loss at Orlando. First-round pick Thon Maker started in Parker's place...
Draft day must have been really emotional for Thon Maker. The day started with rumors that many teams took him off their board entirely due to heavy suspicion that he was older than his listed age. Some research on Reddit suggesting Maker graduated high school in 2010 gained traction, logic compelling enough that his guardian Ed Smith addressed the speculation with Draft Express...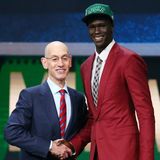 Many wondered why the Milwaukee Bucks selected Thon Maker with the No. 10 pick in last week's NBA Draft. The 7'-1" big man from the Sudan appears to be a strange fit with the Bucks, who spent big bucks on Greg Monroe last offseason.But Maker's position on the roster wasn't the only head-scratcher regarding Milwaukee's decision. Heading into the draft, there were questions surrounding...
Bucks draft pick Thon Maker put in extra time after his draft workout in Wisconsin, and it paid off in the end.
MORE STORIES >>
Bucks News

Delivered to your inbox

You'll also receive Yardbarker's daily Top 10, featuring the best sports stories from around the web. Customize your newsletter to get articles on your favorite sports and teams. And the best part? It's free!