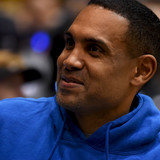 Remember that time Tim Duncan could've signed with the Orlando Magic? Well according to Grant Hill, that possibility vanished – and it was all thanks to Doc Rivers. Let's go back to the summer of 2000. Grant Hill would be at the dinner for the Duncan pitch. But things go south quickly when Doc Rivers says significant others cannot travel on the team plane. That's that. It would all...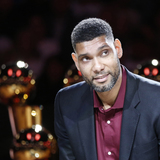 Tim Duncan continues to rack up the victories even in retirement.Duncan settled his lawsuit with his former financial adviser to the tune of $7.5 million, which allowed him to recoup some of the money he lost while being defrauded by Charles Banks.Duncan's attorney only looks at the settlement as a small win."I wouldn't say this makes him whole," Richard C. Danysh, one of Duncan...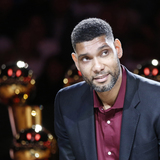 NBA legend Tim Duncan is doing tremendous work in the U.S. Virgin Islands to help the area recover from Hurricane Irma.After the massive storm barreled through the place Duncan was born and raised, the former San Antonio Spurs star contributed to The Players' Tribune with a heartfelt article, Don't Forget About the Islands.In the piece, he promised to match the first $1 million in...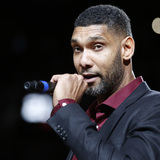 Tim Duncan was born in the U.S. Virgin Islands and grew up there before becoming an NBA star. Hurricane Irma did a ton of damage to his native home, and he's working to help the relief effort as Hurricane Jose bears down on the islands right in Irma's wake.In a short essay in The Players' Tribune Friday evening, Duncan revealed he's personally donated $250,000 to the relief efforts...
Former San Antonio Spurs center Tim Duncan waited until he was retired to get his entire back inked. The artsy, intelligent big man has shown his creative side in the past, and now he's wearing it on his back. Duncan showed off a photo of him getting inked at Elite Custom Tattoo in Glendale, Ariz., and it was some pretty neat artwork. There's a yin-yang symbol in the middle of it...
Former San Antonio Spurs big man Tim Duncan didn't necessarily make many enemies during his 19-year career in the NBA. Seen as a gentle giant, Duncan endeared himself to teammates and foes alike with an unassuming personality and a respectful manner. Less than a month into retirement, Duncan is apparently in the midst of creating a foe in the courthouse. The five-time NBA champion...
The writing was on the wall for the San Antonio Spurs. At the end of the third quarter of Game 6 of the Western Conference Semifinals, they trailed the Oklahoma City Thunder by 26 points. They had lost three of their last four games vs OKC and found themselves overwhelmed by the size and physicality of Kevin Durant, Russell Westbrook, and, most surprisingly, Enes Kanter. On the...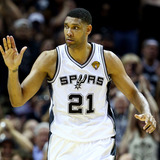 Once upon a time, Tim Duncan was a psychology major at Wake Forest, with all the tasks and duties that come with that. It means Duncan has written a few papers in his time, including at least one that was published in an academic journal. The title of that paper is very fittingly Duncan. At Wake Forest, Tim Duncan published a paper in a psychology journal. Look at the title....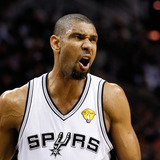 Tim Duncan is retiring from the NBA after winning five championships with the San Antonio Spurs, who gave him a warm farewell on Twitter today. #ThankYouTD, for everything.https://t.co/tsjN4go8Rk — San Antonio Spurs (@spurs) July 11, 2016 Duncan spent his entire 19-year career in San Antonio, earning 15 All-Star Game appearances. Perhaps even more remarkably, Duncan's Spurs...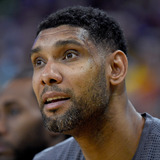 Tim Duncan isn't the greatest player in NBA history and certainly not the most entertaining or culturally relevant, but no team has extracted more value from a player and for longer than the Spurs did with him since Bill Russell and the Celtics. The Spurs filched Duncan when a 59-win team suddenly won just 20 with David Robinson missing 76 games in 96-97 due to injury. San Antonio...
MORE STORIES >>
Spurs News

Delivered to your inbox

You'll also receive Yardbarker's daily Top 10, featuring the best sports stories from around the web. Customize your newsletter to get articles on your favorite sports and teams. And the best part? It's free!