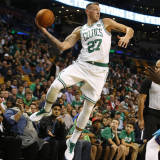 After a frenetic summer filled with stunning free agent defections, big trades and exciting rookies, our heads are still spinning as we enter the 2017-18 NBA campaign. With so many new faces in new places, it leaves fans to wonder how things will shake out this year. Over the next two weeks, RealGM will attempt to ask (and answer) 10 of the more pressing questions you may have about...
This is not a new generational phenomenon that some Atlantic writer just keenly discovered a few years ago: truly, no one has ever known how to grow up. The William Holden Era model of adult masculinity—suit and tie, a drinking problem, never discussing anything more fraught than engine repair—got chucked because barely not exploding with rage is no kind of stasis, and women have...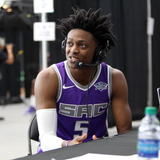 As another NBA chapter nears, it's time for our season previews. How many pieces do the Kings have in place?Expected Conference Ranking: 14thBest Move of the Offseason: Picking De'Aaron Fox No. 5 overall. The Kings don't swing for the fences with draft picks. They bunt. They somehow turned the No. 8 pick in an eight-player draft in 2016 into the 20th-best player. Thomas Robinson...
Kings forward Vince Carter addresses the media following the first day of training camp.
Vince Carter always gives a great interview and this one did not disappoint. What was your biggest takeaway from this interview? Join the conversation RIGHT NOW! Don't forget to hit that subscribe button! ► Own a piece of history from your favorite team or athlete. Let Pristine Auction know that you support them and that you heard about them on Cowbell Kingdom. Shop Now: https...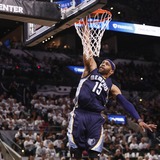 On Friday night, the Daytona Tortugas of the Cincinnati Reds minor league system celebrated the life and times of the late-great Craig Sager, who passed away back in December after a lengthy battle with cancer.The event itself was dubbed "SagerStrong Night," and current Sacramento Kings guard Vince Carter was on hand to throw out the first pitch. Like a lot of his fellow NBA players...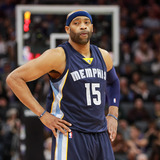 Vince Carter is a 19-year veteran of the NBA at the age of 40, but the grizzled free agent still has a burning passion to play, and play a lot.During a Summer League broadcast, Carter spoke about his future. He said he has no intention of chasing a ring for the sake of chasing a ring, meaning he has no interest in sitting at the end of a bench to achieve a championship.Instead, Carter...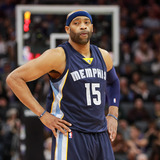 And so it begins.Last year saw the likes of Zaza Pachulia and David West take considerably less to chase a ring with the Golden State Warriors. Following their second title in three years, it now looks like other veterans might come flocking to the Warriors.Appearing on ESPN's The Jump, future Hall of Fame guard Vince Carter indicated that he's willing to take less to sign with the...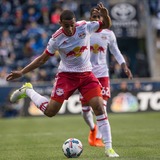 Faced with the decision between walking with his high school classmates at his high school graduation and playing in a game against an MLS rival, 18-year-old Tyler Adams had a unique choice to make that many could only dream of making. Despite a high school graduation being a once in a lifetime milestone achievement, Adams will be available for the Red Bulls this Saturday.It was...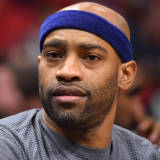 At one time, Vince Carter was on top of the basketball world. He came onto the national scene during his high-flying days at North Carolina and burst into the NBA as a scoring, dunking machine with the Toronto Raptors who was named the 1998-99 Rookie of the Year. He became an All-Star, elevated the Raptors to a contender and put on arguably the most awe-inspiring performance in NBA...
MORE STORIES >>
Kings News

Delivered to your inbox

You'll also receive Yardbarker's daily Top 10, featuring the best sports stories from around the web. Customize your newsletter to get articles on your favorite sports and teams. And the best part? It's free!