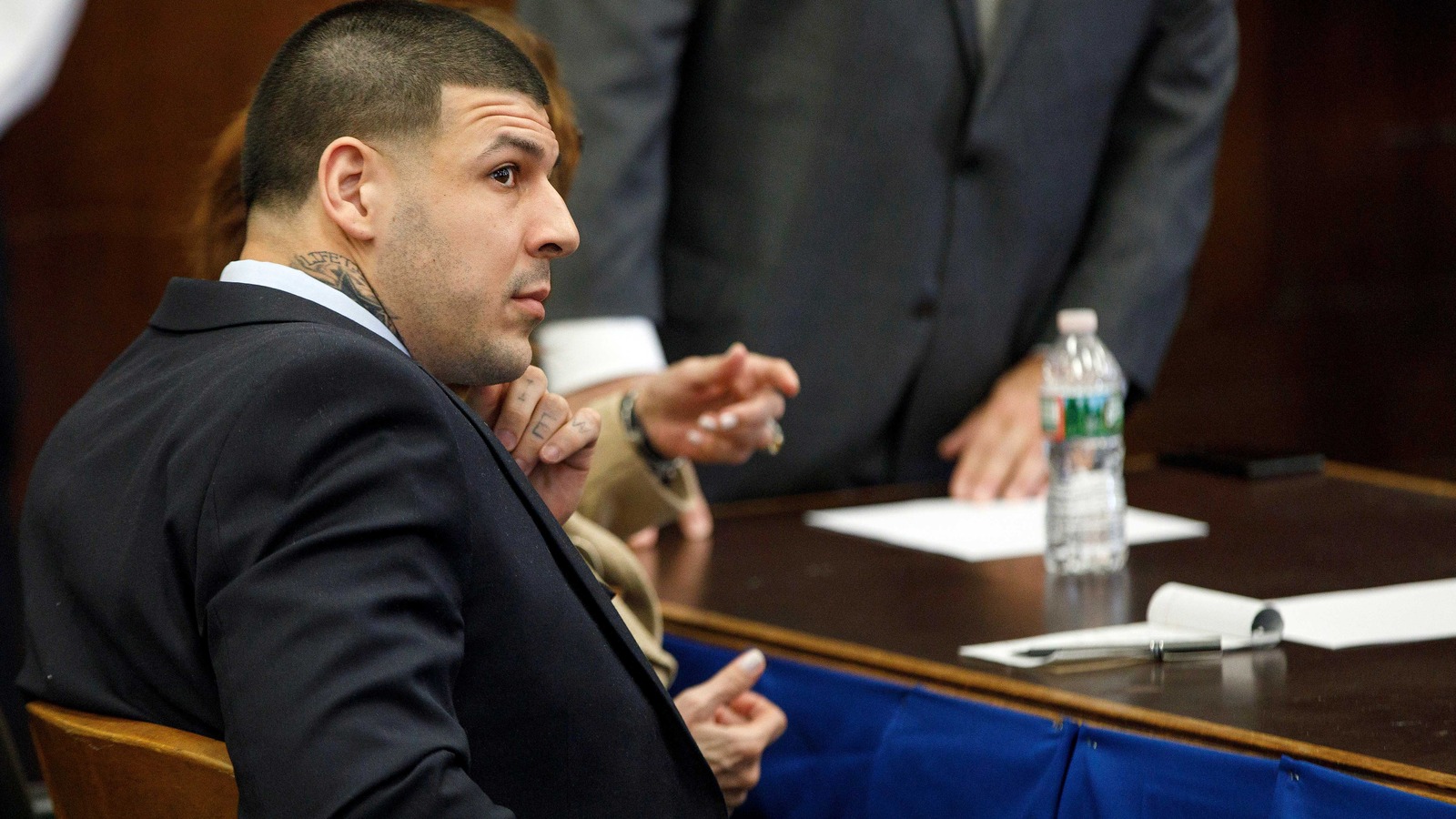 Details are slowly emerging from the suicide of the former Patriots tight end.
Keith Bedford/The Boston Globe
Aaron Hernandez committed suicide on Wednesday morning, days after being acquitted in a double murder trial. People have been looking for answers to the questions about why he killed himself after the legal system began working in his favor.
While we don't have answers just yet, we do have some more information surrounding his death.
According to WBZ in Boston, Hernandez had the bible verse John 3:16 written on his forehead.
Investigators are also checking for the possibility that Hernandez may have smoked synthetic marijuana before committing suicide.
WBZ also says Hernandez appeared to have red marker on his hands and feet.
The New International Version of the bible says John 3:16 reads: "For God so loved the world that he gave his one and only Son, that whoever believes in him shall not perish but have eternal life."
Here is one theory that has been given regarding the former Patriots tight end's death.
MORE FROM YARDBARKER
NFL News

Delivered to your inbox

You'll also receive Yardbarker's daily Top 10, featuring the best sports stories from around the web. Customize your newsletter to get articles on your favorite sports and teams. And the best part? It's free!