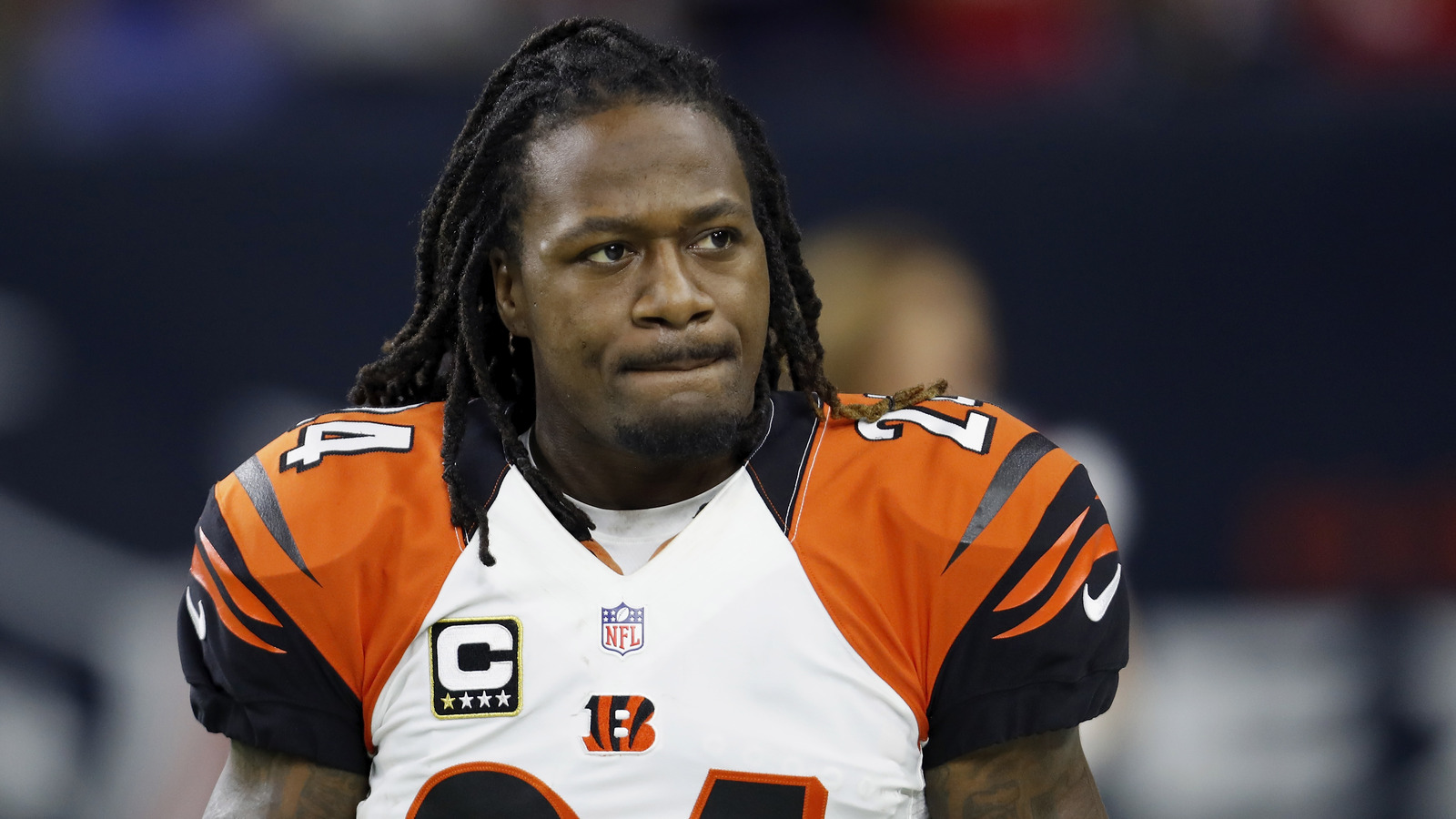 Adam "Pacman" Jones is on his way to resolving his legal troubles.
Tim Warner/Getty Images
Cincinnati Bengals cornerback Adam Jones was in court Tuesday and pleaded guilty to one misdemeanor charge of obstructing official police business.
The court tossed out the other two misdemeanor charges Jones was facing — assault and disorderly conduct — as part of the plea deal struck with the prosecutor.
As a result of Jones' plea, the judge sentenced him to time already served, which was two days in jail.
Jones apologized to the officers who arrested him.
The NFL will likely issue a suspension at some point in the future for Jones' actions now that he's officially had his day in court and his guilty plea has officially been entered into the records.
The Bengals continue to support Jones, though owner Mike Brown admits he is probably "overly tolerant" of the kinds of actions Jones commits on a regular basis.
Jones, a 10-year veteran, will turn 34 this year. He's entering the second year of a three-year deal worth up to $22 million and is set to make $7.67 million in 2017 before any potential suspension might cost him some of that money.
MORE FROM YARDBARKER
Bengals News

Delivered to your inbox

You'll also receive Yardbarker's daily Top 10, featuring the best sports stories from around the web. Customize your newsletter to get articles on your favorite sports and teams. And the best part? It's free!