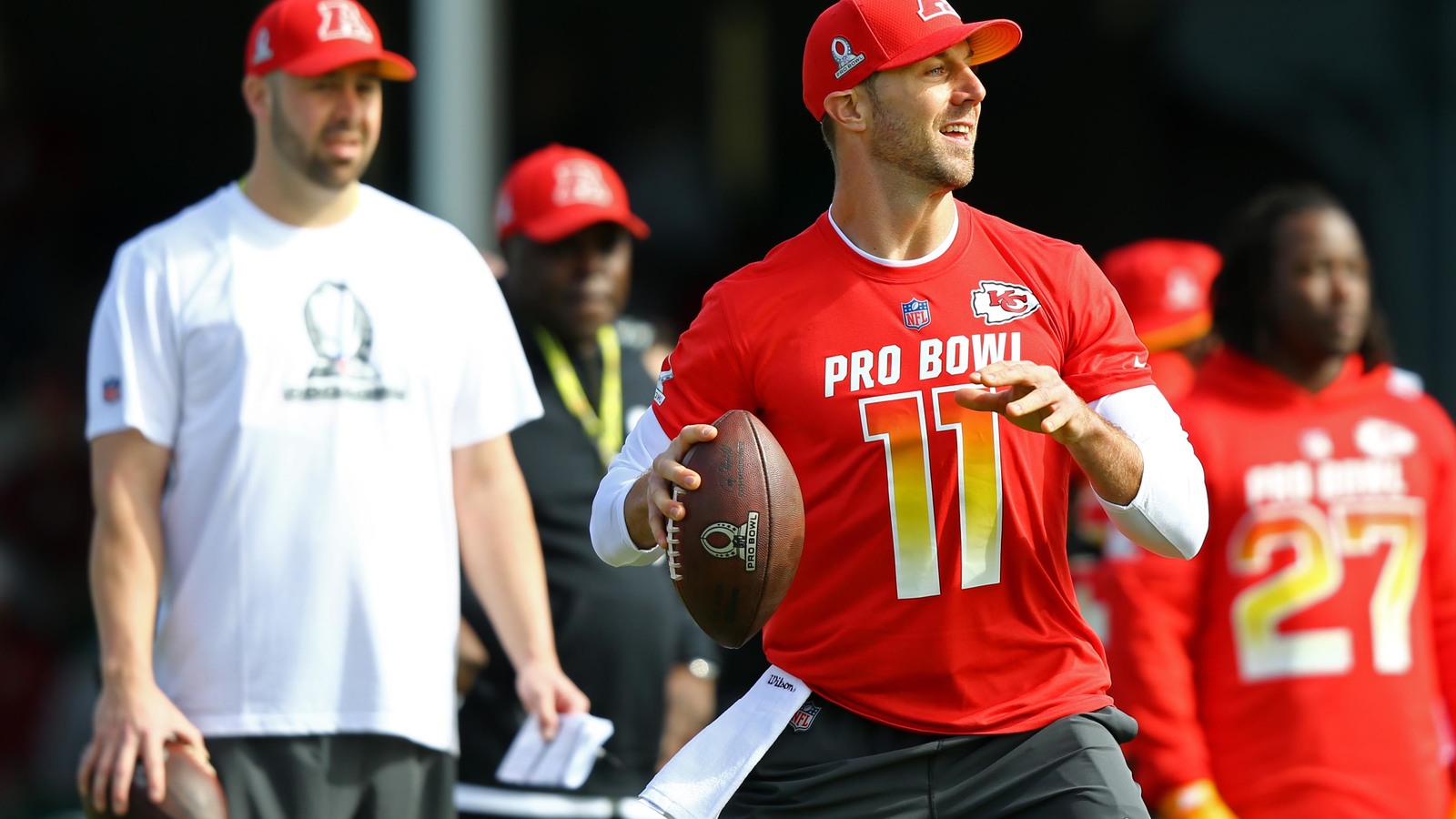 Aaron Doster-USA TODAY Sports
Time is probably running out for Alex Smith. But he's happy to be in Washington, at least.
"I would be lying if I said the wife and I have not been scoping out the area on Google Maps. … I'm really excited. Once I found out that things in Kansas City were going in a different direction, I was pumped at the opportunity, and when Washington came calling, I was hopeful that that was a possible destination, and I'm just jacked that it worked out."
There's no shortage of excitement there. And while this signals the end of the Kirk Cousins era, it doesn't force Washington into a long-term move. Smith turns 34 in May, but he's coming off a career year. He would set career-highs in yards (4,042) and touchdowns (26). And all the while, Smith would finish with the best interception rate in the league (1.0 percent). It's one more chance for the former first overall selection to start fresh.
It's one more chance for Washington to get steady production out of the QB position before having to commit to a long-term solution. But more than that, it's a trade that works for both sides. The Kansas City Chiefs knows who their future is. And while Washington's future isn't Smith, he's a good option to have.
The question remains: does he have enough around him to succeed?
This trade officially goes through on March 14.
MORE FROM YARDBARKER
Chiefs News

Delivered to your inbox

You'll also receive Yardbarker's daily Top 10, featuring the best sports stories from around the web. Customize your newsletter to get articles on your favorite sports and teams. And the best part? It's free!