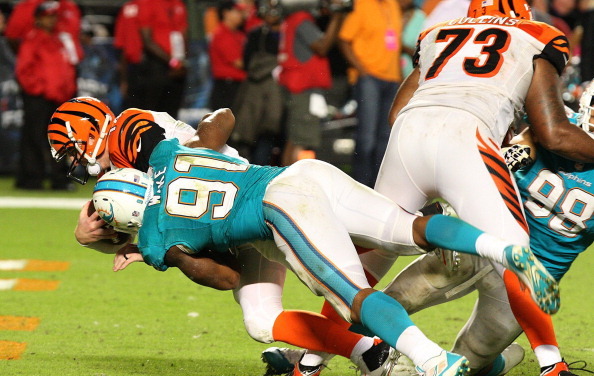 After last night weird ending to the Bengals-Dolphins game in which Miami won in OT on a safety, of course Andy Dalton was asked about the play. For some reason, he decided to admit that he doesn't know the safety rule per USA Today: Said Dalton of the play: "It was tough. I don't know exactly the rule, if it's a foot, or if it's the ball, or what it is but from the replay I thought it was out. I don't know, I'm not an official and I don't know how they judge that." Come on man. I know NFL players don't study the rule book but I think its common knowledge that the ball is what counts in this situation the same as during a TD. This is worse than Donovan McNabb not know the overtime rules.
Read the rest of this story...
MORE FROM YARDBARKER
NFL News

Delivered to your inbox

You'll also receive Yardbarker's daily Top 10, featuring the best sports stories from around the web. Customize your newsletter to get articles on your favorite sports and teams. And the best part? It's free!