Originally posted on
Sportsnaut
| By Vincent Frank | Last updated 3/19/17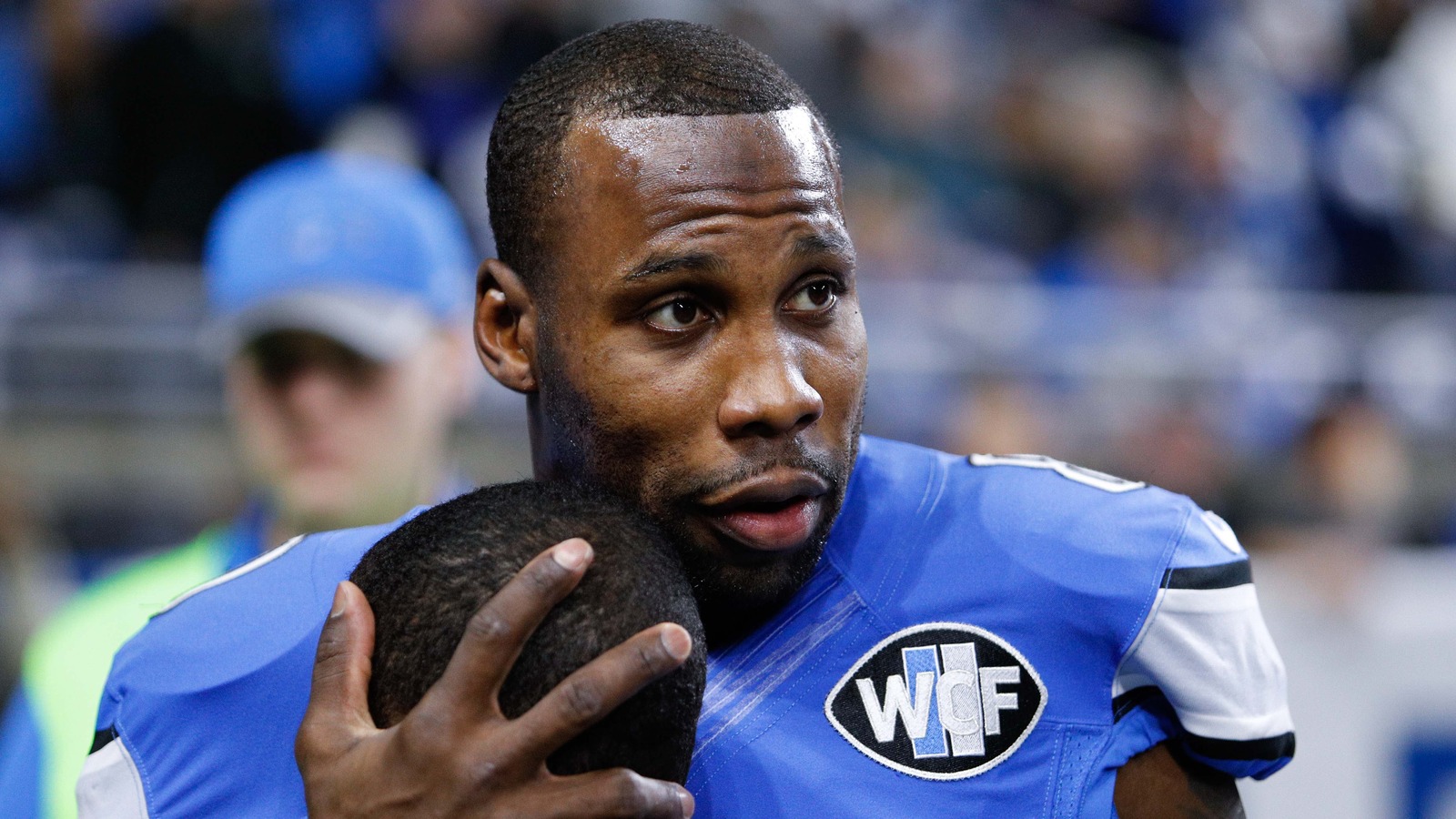 Dec 11, 2016; Detroit, MI, USA; Detroit Lions wide receiver Anquan Boldin (80) hugs his son before the game against the Chicago Bears at Ford Field. 
Raj Mehta-USA TODAY Sports
At 37 years old and with 14 seasons under his belt, three-time Pro Bowl wide receiver Anquan Boldin surely has earned the spring and summer off. That's what Boldin is planning as he looks for a new city to call home in 2017. 
Boldin is not expected to sign with a team until right up to the start of training camp, per ESPN's Michael Rothstein.
This makes sense considering Boldin has always shown up in great shape and really doesn't need to be a part of off-season activities, especially if he lands on a team he's familiar with.
The veteran put up a solid season with Detroit in 2016, tallying 67 receptions to go with eight touchdowns. He also caught 71 percent of the passes thrown in his direction.
While the Lions have not ruled out retaining Boldin, it's logical to assume he will be one-and-done with the team. They're going to be looking at younger options to fill the No. 3 wide receiver role moving forward.
With that said, there should be solid interest in Boldin around the NFL. A return to the Arizona Cardinals or Baltimore Ravens surely can't be discounted as a possibility as of now.
MORE FROM YARDBARKER
NFL News

Delivered to your inbox

You'll also receive Yardbarker's daily Top 10, featuring the best sports stories from around the web. Customize your newsletter to get articles on your favorite sports and teams. And the best part? It's free!