Since I wrote about the Titans' depth chart holes, that also means I can look at positions where the Titans may be looking for a player in free agency. I've already covered the tight ends, but another position where I strongly believe they'll be looking for a veteran (or maybe more than one) in free agency is offensive guard. If it feels like I've done one of these before, it's because I did last year. Once again the Titans are probably looking for a right guard to fill the hole caused by one departing, while left guard is a position the Titans once again may or may not address. There's a chance we will know pretty quickly if the Titans will address left guard, as my understanding is Steve Hutchinson has a roster bonus due within the next week. With that in mind, let's see who might be available.    THE CLEAR BEST OPTION Andy Levitre (Buffalo Bills)-Left guard. Turns 27 in May. Don't ask him to play center or left guard; the Bills learned in 2011 that's not a great idea. Probably a better pass protector than a run-blocker. Carl Nicks, the best guard on last year's market, was a dominant run-blocker in addition to being an outstanding pass-blocker. Levitre is not in his class, especially as a drive blocker. For the Titans, I'm not sure that's a big deal, as he's still a very quality starter. Will almost certainly end up getting more money than I would pay him, though of course my job isn't on the line like Ruston Webster and Mike Munchak's are. Since we're in the legal tampering period, the Titans have already reportedly been in contact with him along with a couple other teams. OTHER STARTER-TYPES Ramon Foster (Pittsburgh Steelers)-Right guard. Turned 27 in January. Big player at 6'6", 325 pounds per NFL.com, I probably wouldn't have listed him had I not seen a report the Titans had some interest in him. To be honest, I don't have anything interesting, even to me, to say about him. Experience playing right tackle, but did not excel there. Not sure he's a guy who's good at getting to the second level. Maybe he's better overall and better in space than I think he is. Leroy Harris (Tennessee Titans)-Don't laugh, as he could be an option at left guard. If they try pretending he's a right guard again, I'm going to write some very very angry things, but he wouldn't be the worst left guard for the money they could find. That said, I still don't expect him back. Brandon Moore (New York Jets)-Right guard. Turns 33 in June, so getting to the point where long-term shelf life is more of a question mark. Started every game for the past 8 seasons, so health has not been a question mark. A better player in a phone booth than in space, though that doesn't make him Deuce Lutui. Not an ideal scheme fit, but I think he could qualify. He could be a good option for one or two years before being replaced by a draft-and-develop player, which I think could be attractive if the Titans aren't high on starting a rookie in this crucial season. Geoff Schwartz (Minnesota Vikings)-Right guard. Turns 27 in July. Played a limited amount in 2012, splitting time with Brandon Fusco. Major injury history, missing all of 2011 with a hip injury followed by a sports hernia injury last preseason. Another big guy at 6'6", 340 pounds, not sure he's a great player in space. Hasn't been a starter since 2010. Has also played right tackle. One of the names I'm throwing out there. Donald Thomas (New England Patriots)-Turns 28 in September. Experience playing both right guard and left guard in 2012. Started 7 games, but hasn't been a regular starter since 12 games at right guard for Miami in 2009. My FO colleague Ben Muth said nice things about his play this year, especially in the run game. Perhaps not an ideal scheme fit, but might be a more reasonably-priced option (for a starter). Louis Vasquez (San Diego Chargers)-Right guard. Turns 26 in April. Excellent drive-blocker. Experience is in a man-blocking scheme, so not an ideal scheme fit. Not sure he's a great pass-blocker. 2012 was the first season he played all 16 games. I didn't love him when I watched the Chargers for Football Outsiders Almanac 2012 and am not sure he took a big step forward this past season aside from health, though I didn't watch the Chargers nearly as closely. Young and a quality starter, but I wouldn't pay him more than $4 million APY. Conclusion-Type Things There are a bunch of other guys out there, none of which I'm going to pretend to know very much at all about, nor is there a lower-profile guy like David Thomas I wanted to highlight as a guy who could play a decent enough role. If you want lists of names, see this article or Rotoworld's list. When the Titans sign somebody, I'll be able to actually watch and pay attention to him and can say something more intelligent then.
PLAYERS:
Steve Hutchinson
,
Andy Levitre
,
Mike Munchak
,
Ramon Foster
,
Leroy Harris
,
Brandon Moore
,
Deuce Lutui
,
Geoff Schwartz
,
Brandon Fusco
,
Donald Thomas
,
Ben Muth
,
Louis Vasquez
TEAMS:
Tennessee Titans
,
Buffalo Bills
,
Pittsburgh Steelers
,
New York Jets
,
Minnesota Vikings
,
San Diego Chargers
,
New England Patriots
MORE FROM YARDBARKER
NFL News

Delivered to your inbox

You'll also receive Yardbarker's daily Top 10, featuring the best sports stories from around the web. Customize your newsletter to get articles on your favorite sports and teams. And the best part? It's free!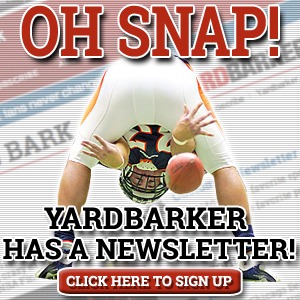 Latest Rumors
Best of Yardbarker

Today's Best Stuff

For Bloggers

Join the Yardbarker Network for more promotion, traffic, and money.

Company Info

Help

What is Yardbarker?

Yardbarker is the largest network of sports blogs and pro athlete blogs on the web. This site is the hub of the Yardbarker Network, where our editors and algorithms curate the best sports content from our network and beyond.