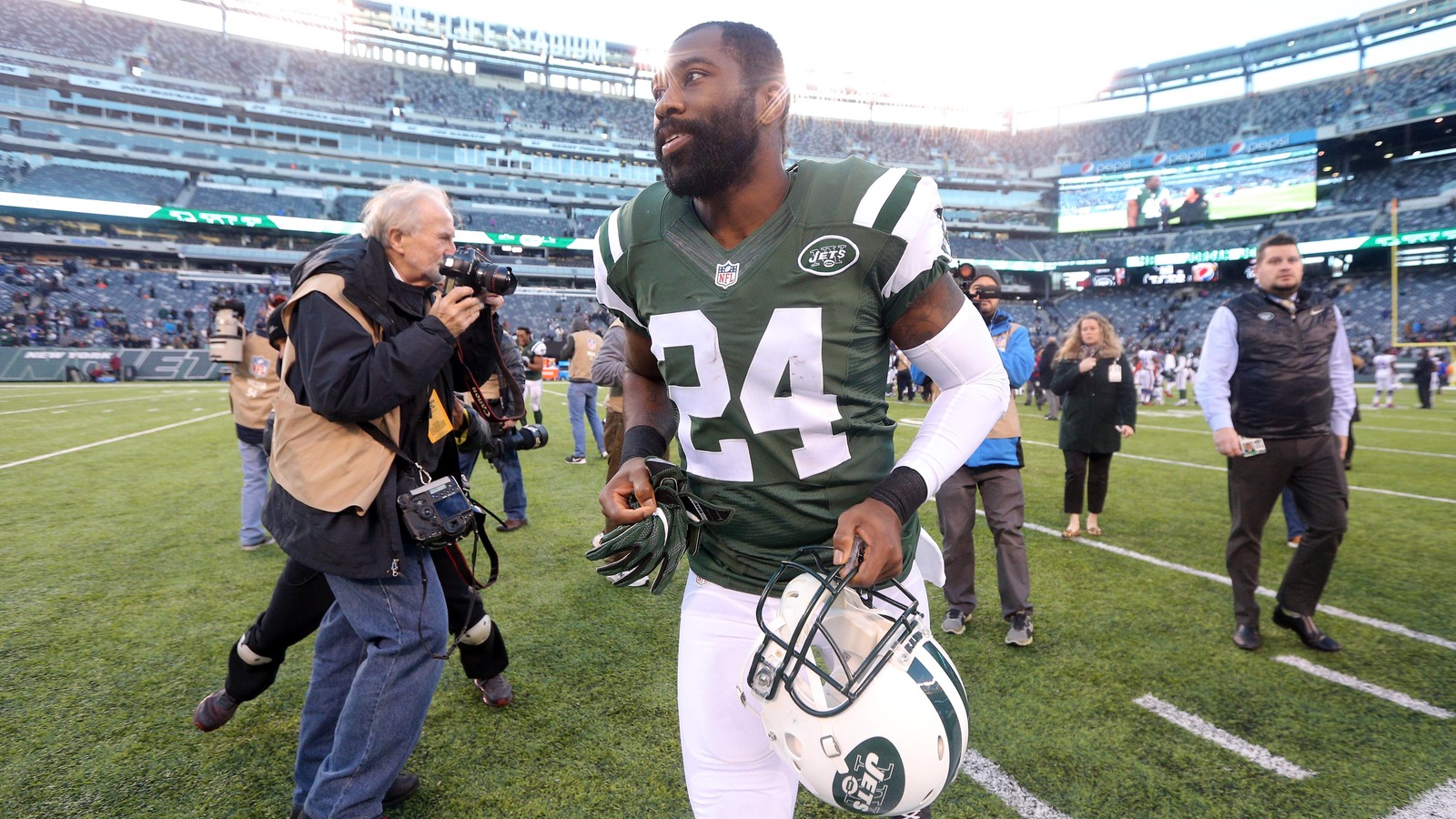 Revis faces multiple charges for an altercation over the weekend.
Brad Penner-USA TODAY Sports
Darrelle Revis is facing charges of robbery, terroristic threats, conspiracy and aggravated assault for a fight that took place over the weekend, but his attorney has a much different account of events than police.
Pittsburgh police sent out a statement on Thursday explaining the pending charges facing Revis. In their statement, they say they were dispatched to a corner where two men were knocked unconscious. The men were allegedly knocked out by Revis and a friend.
Police say one of the young men spotted Revis, a Pittsburgh native, and began recording their encounter on his cell phone. Revis allegedly snatched the camera out of the man's hand to delete the video, and a scuffle ensued after the phone was thrown into the street. The two men allegedly were knocked out.
Revis' attorney Blaine Jones has a different account of what happened, and he says Revis was a victim. Here is his statement of what happened:
"Mr. Revis came home to Pittsburgh this past weekend to visit family and friends. During that time Mr. Revis went by a location in the Southside that he is in the process of developing. Mr. Revis was physically assaulted while at that location by a group of at least 5 people. Mr. Revis feared for his safety and retreated from the aggressors. Mr. Revis was not arrested after this incident. Mr. Revis sought medical attention as a result of the aforementioned attack."
Here is a video of him talking about it:
Jones also talked with NFL Media's Mike Garafolo and gave more details about what they say happened. He paints Revis as the victim of the others.
MORE FROM YARDBARKER
Jets News

Delivered to your inbox

You'll also receive Yardbarker's daily Top 10, featuring the best sports stories from around the web. Customize your newsletter to get articles on your favorite sports and teams. And the best part? It's free!