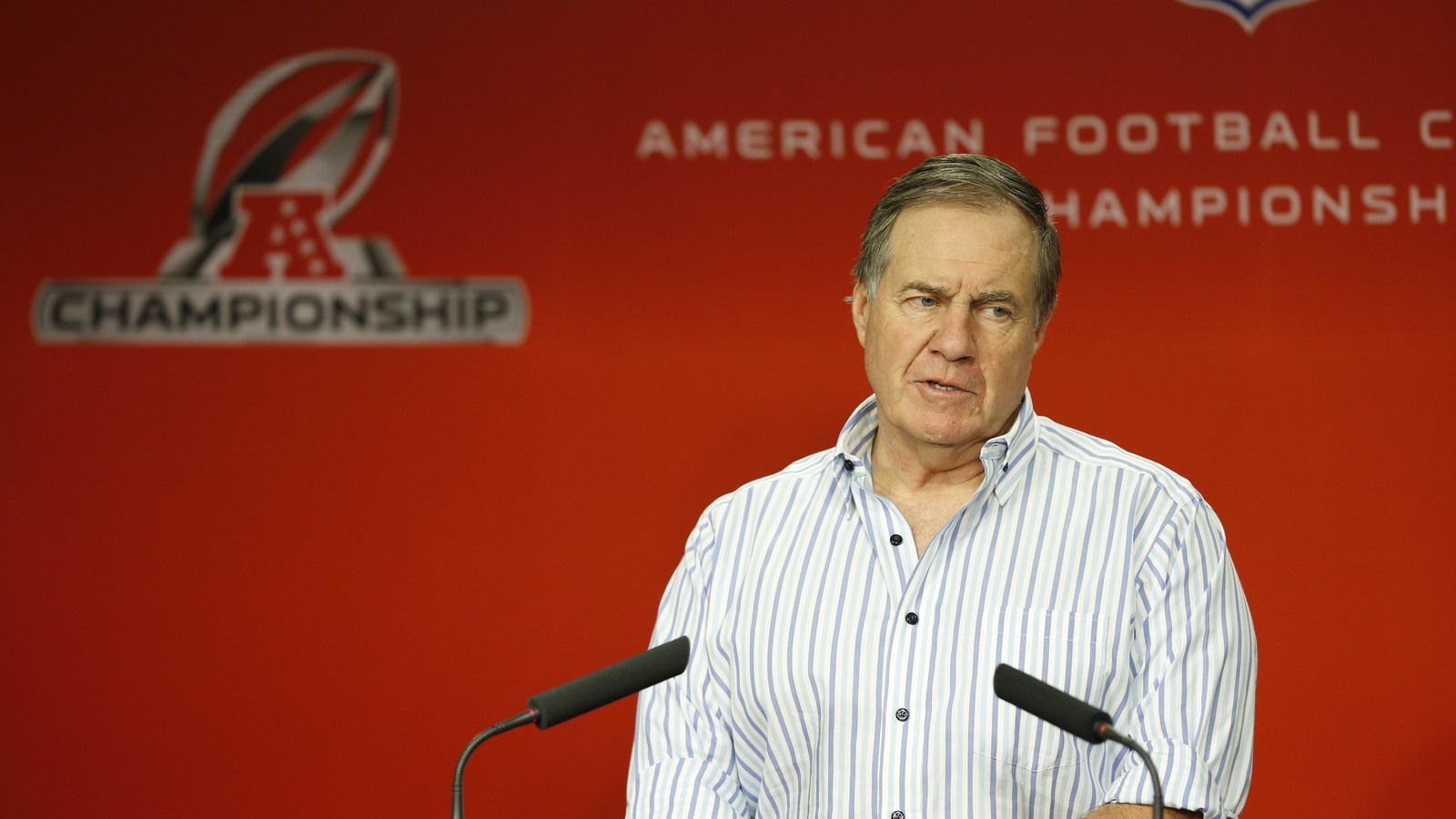 Greg M. Cooper-USA TODAY Sports
Patriots head coach Bill Belichick has been known to make sure his team focuses on the task at hand, rather than getting caught up about what happened in the past.
History doesn't mean much to Belichick, which he has made clear in the past, and neither does having gained experience playing in the postseason, apparently. Belichick spoke to reporters during a media session on Wednesday, and he explained why he doesn't believe playoff experience matters, as it relates to the outcome of games.
"We're talking about how teams are going to compete on Sunday," Belichick said. "That's what's going to determine the winner in that competition. It's what happened Sunday, not what happened last year or two years ago, five years ago … 1996 or whatever it is. Those games don't make any difference, with all due respect."
The dramatic pause before "with all due respect" was classic Belichick, and it's possible that those words resulted in a smile from at least one other media member that attended the press conference.
And while others may not agree with Belichick's view on playoff experience, that response does correlate with his coaching style, which is to prepare for the game at hand and not focus on past history. The Patriots coaching staff will create a gameplan for the 2017 Jaguars ahead of Sunday's matchup — not the 1996 team that lost to the Patriots in the AFC title game.
MORE FROM YARDBARKER
Patriots News

Delivered to your inbox

You'll also receive Yardbarker's daily Top 10, featuring the best sports stories from around the web. Customize your newsletter to get articles on your favorite sports and teams. And the best part? It's free!