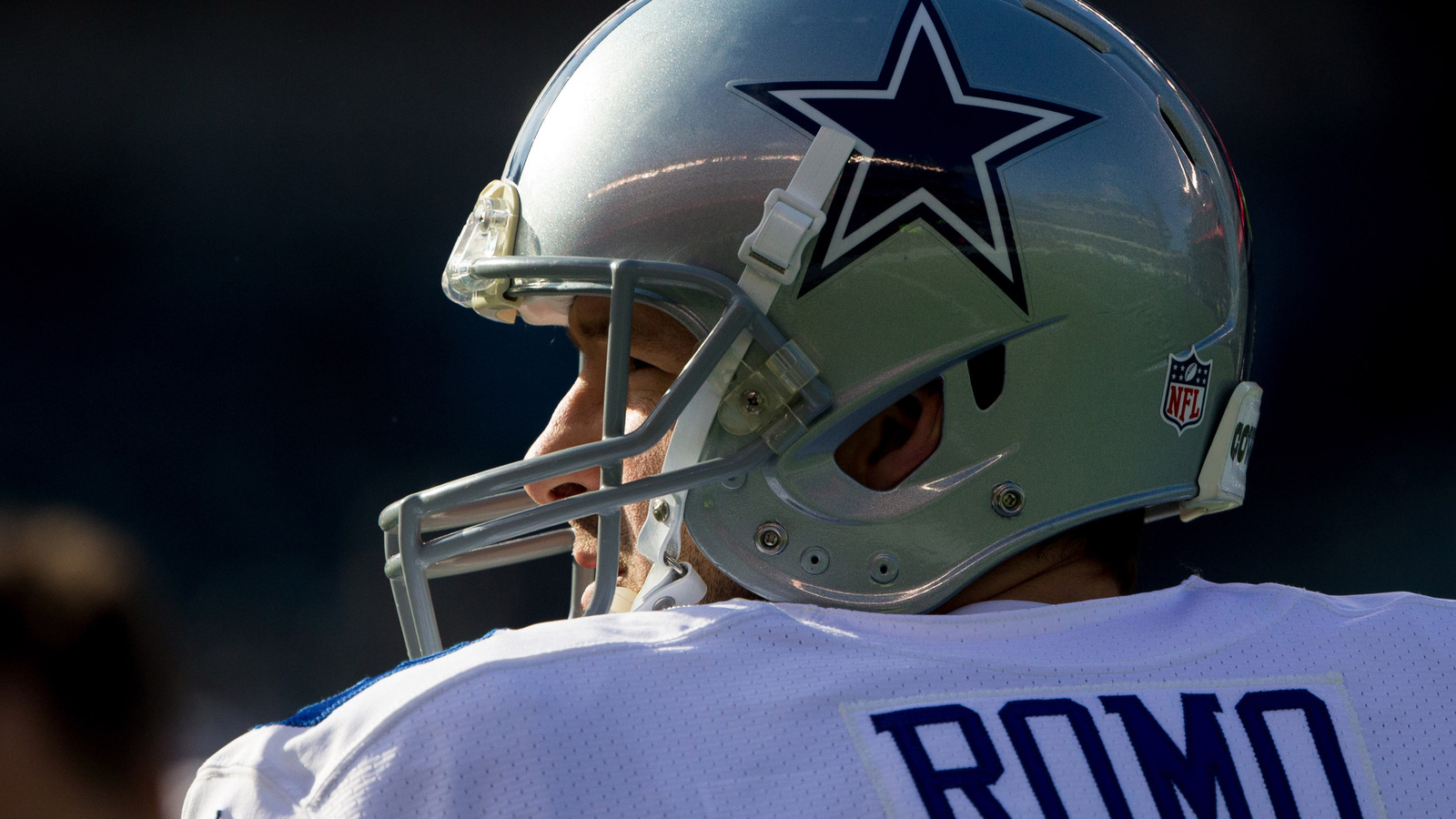 Should the Broncos stop with the waffling and just sign Tony Romo?
Bill Streicher-USA TODAY Sports
The Denver Broncos were a veteran quarterback away from making a playoff run this past season, and general manager John Elway and the powers that be at Broncos HQ need to realize the team's window is closing.
That's why they need to sign Tony Romo, and soon.
The thing that's scaring most teams, and understandably so, is the $5 million signing bonus Romo would be due this season. That makes his total cap hit $19 million. Denver can afford him, though, as the Broncos are currently $21 million under the cap.
We all know it's a passing league nowadays, and you can't have success in the NFL without a consistent signal-caller. And to his credit, for a young guy, Trevor Siemian played pretty well last season, but how he finished down the stretch was disconcerting, as he was very up-and-down. His passer ratings in his final four games were 93.1, 73.1, 43.1 and 95.6. Those were the team's must-win games, when they were looking to make a playoff push, but ended up coming up just one win short. The Broncos lost two games by three points or less in 2016, and four by eight or less. Romo could've been the difference in some of those games, had the team traded for him. He can make all the throws, is great in the fourth quarter and could be a great mentor to Siemian, who shows a lot of promise. Look how Dak Prescott thrived in his rookie season with Romo backing him up.
Not too many teams seem to be interested in Romo, because of his cap hit. The Texans seem to be considering him, and who knows what the Browns and Jaguars will do, although it's unlikely that he'd want to play for them. Aside from those teams, that's about it as far as potential landing spots.
The Broncos, on the other hand, have an excellent defense and great receiving corps. Romo, if he can stay healthy, would make them the total package in 2017. It's time to make the move.
MORE FROM YARDBARKER
NFL News

Delivered to your inbox

You'll also receive Yardbarker's daily Top 10, featuring the best sports stories from around the web. Customize your newsletter to get articles on your favorite sports and teams. And the best part? It's free!