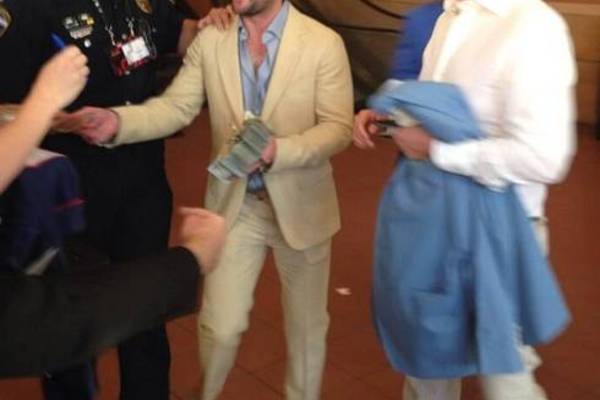 Wes Welker made headlines for this photo of him handing out $100 bills to strangers after hitting it big at the Kentucky Derby. Now, the racetrack, Churchill Downs, is demanding Welker return some of his winnings after the track claims it overpaid the NFL wide receiver by nearly $15,000.According to TMZ Sports, Welker won multiple bets on May 3 and sent a friend to pick up his winnings. This is when that person was reportedly given $57,193.90 at the cashier's window. The only problem is that there was apparently a computer malfunction compounded by human error. This all adds up to an overpayment of approximately $14,858.55.A representative for Churchill Downs said they sent a letter to Welker as soon as they realized the mistake and asked for the money back. Thus far, Welker has yet to return the money, however, as TMZ Sports points out, he probably will eventually.With that being said, the track might have been better off to let the whole ordeal go, as the publicity gained from Welker's iconic photo is likely worth way more than the $15,000 itself.
Read the rest of this story...
MORE FROM YARDBARKER

Broncos News

Delivered to your inbox

You'll also receive Yardbarker's daily Top 10, featuring the best sports stories from around the web. Customize your newsletter to get articles on your favorite sports and teams. And the best part? It's free!