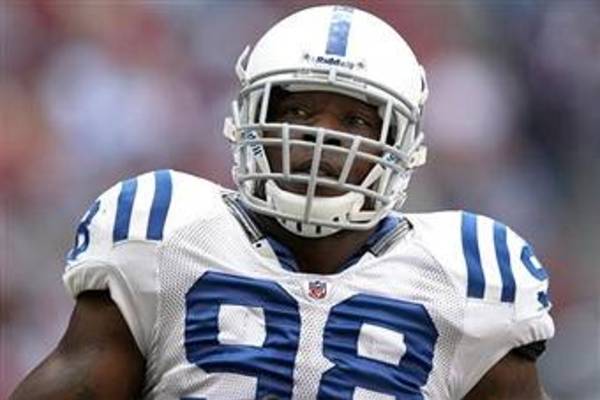 The Indianapolis Colts announced that OLB Robert Mathis has been suspended for four games for violating NFL's policy on performance enhancing substance. Colts statement regarding Mathis' suspension: "We have learned that Robert Mathis will be required to serve a four game suspension under the League's policy on prohibited substances. We recognize the extreme seriousness of this matter and will honor the confidentiality requirements of the League's program. We nevertheless wish to assure Robert and our fans that he remains an honored and cherished member of the Colts family and that we support him as he deals with this difficult challenge."
Read the rest of this story...
MORE FROM YARDBARKER
Colts News

Delivered to your inbox

You'll also receive Yardbarker's daily Top 10, featuring the best sports stories from around the web. Customize your newsletter to get articles on your favorite sports and teams. And the best part? It's free!