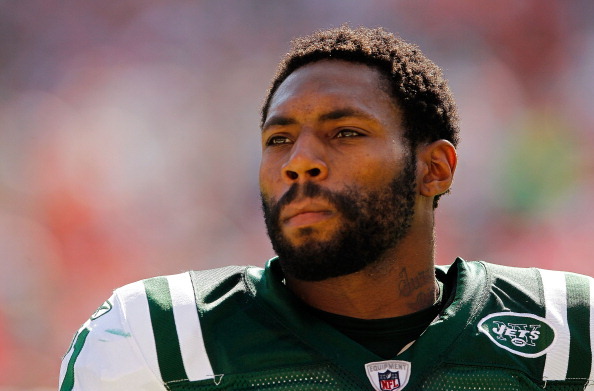 Antonio Cromarite denied reports that he was one of the unnamed New York Jets players who ripped backup quarterback Tim Tebow in a newspaper story filled with anonymous sources. Speaking for the first time since the story broke on Wednesday, the Jets cornerback said he doesn't criticize his teammates or give anonymous quotes to reporters. In fact, he sounded like he was downright enamored of Tebow-mania himself. "It's stupidity," said Cromartie.  "I mean he's on our team.  He's been a great teammate.  Guy's been doing everything we've been asking him to do.  You can't say too much about him because he's a guy that's been a team player." Regarding former Jets running back LaDainian Tomlinson's suspicion — speaking on his Sirius XM radio show — that he is the player who called Tebow "terrible," Cromartie was less cordial. "I heard.  But I have no response for a retired player," Cromartie said about his former Jets and Charger teammate's accusation that he and Bart Scott dissed Tebow.  "But y'all know me — if I say something, I put my name on anything I want to say.  I really don't care if I hurt anybody's feelings or anything about that.  That's not me." Cromartie called into question the reliability of the "sources" the media uses, as well. "A source is a source.  It can be a made-up source, too," said Cromartie. Tomlinson wasn't the only person who thinks Cromartie was guilty of the Tebow bashing.  According to The New York Post, a current teammate said the belief around the Jets is Cromartie was the anonymous Jet who reportedly used the 'T" word to describe Tebow. Was that another anonymous source?  When will it all end?
Read the rest of this story...
MORE FROM YARDBARKER
NFL News

Delivered to your inbox

You'll also receive Yardbarker's daily Top 10, featuring the best sports stories from around the web. Customize your newsletter to get articles on your favorite sports and teams. And the best part? It's free!